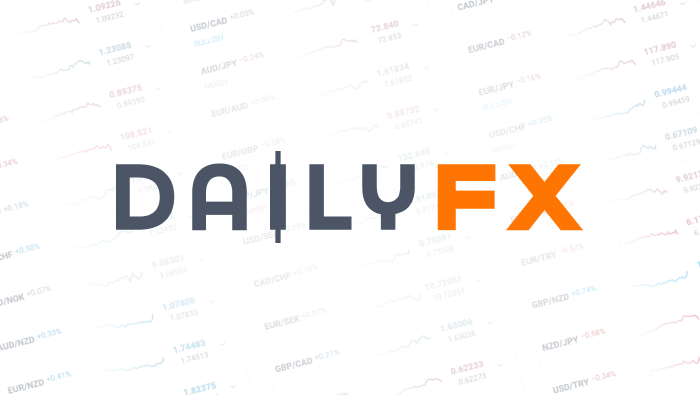 Gold Price Plunges Towards 5 Year Lows
Talking Points
-Elliott Wave analysis suggests more losses to come
-Watch real time SSI for clues about forecasted price movements
-Fewest number of short traders in 5 months suggests more losses to come
Earlier today, the US Non-Farm Payroll report was released and the outcome showed 271,000 jobs were created in October, more than expected. As a result of the stronger than expected news release, additional speculation is tossed around the Fed will increase rates during their December 16 meeting. As a result of this speculation, the US Dollar is gaining strength and assets priced in Dollars are selling off, including Gold.
Over the past 17 trading days Gold prices have finished the day down 15 times. Today, we will look at a technical analysis pattern that may be playing out in the Gold price as well as a key level to keep an eye on.
[Image 1]
Preferred Elliott Wave Count
In the image above, the overlap at $1157 on October 28 sealed the previous trend higher as a 3 wave move. In fact, prices turned on October 15 near the equal wave relationship which is common in 3 wave moves. We know according to Elliott Wave Theory that a 3 wave move is considered counter trend and is likely to be completely retraced. As a result the July 2015 low to October 2015 high appears to be counter trend and we can anticipate a continued sell off to below 1072.
The preferred wave count is that we are in a 5th wave of an ending diagonal. As is labeled above, this suggests prices ultimately hold above 955. Keep in mind that Elliott Wave analysis is probabilistic and there are other possibilities…this isn't a guarantee…merely one result of the analysis.
Suggested Reading: The Equal Waves Pattern
Prices are currently printing near 1088, so you may be wondering, what's the big deal? 1072 is only 16 points away from 1088. Well, the behavior upon a move below 1072 will begin to provide clues as to how deep the sell-off could run.
Retail Sentiment
An important clue is trader sentiment. Current Speculative Sentiment Index (SSI) readings show +2.65. This means there are currently 2.65 traders who already have long exposure in Gold relative to the number of traders who are in a short position at FXCM. This is important because SSI is a good contrarian tool such that when traders are overly optimistic about the price and we see the majority hold a long position, then it elevates the probability of a continued price trend lower.
[Image 2]
In the second picture above, we have two tiles to the chart. The top tile shows price as a line chart (black line) with the red and green shaded background illustrating the SSI readings. The lower tile of the chart represents the number of traders in a long position (green line) and the number of traders in a short position (red line).
We can see from the picture how in January 2015, traders began to increase their bullish exposure while closing out short positions. Notice how SSI (shaded area) moved higher from less than -2 to +4 (yellow arrow)? Well, at the same time, price (black line) began to sell off. From January 2015 to July 2015, Gold prices fell over 18%.
[Image 3]
Since October 15, SSI has grown from -1.5 to the current reading near +2.6 (yellow arrow in image 3). The traders who are positioned to profit from falling prices has plummeted and has reached 5 months lows! As a result, we have seen price plummet from 1191 to current levels near 1088.
So we return back to the question above, what clues can we pick up from SSI as to where prices may move in the short term?
Take a look at real time SSI. If SSI continues to grow from the current +2.6 to higher levels, it would forecast Gold prices to continue to fall.
If we see SSI falls from +2.6 to lower levels, that may suggest Gold prices are finding support and the fall may have abated, if at least temporarily.
Even if you are a longer term trader, checking in with real time SSI will be like keeping a pulse on the less than obvious factors that influence prices.
From a bigger picture perspective, the longer term wave pictures appear to have some room left to the downside. The behavior on a break below 1072 will help us decide which Elliott Wave count is elevated and how deep the sell-off may continue.
Happy trading!
Suggested Reading: EUR/USD Tests 3 Month Lows Prior to NFP
---Written by Jeremy Wagner, Head Trading Instructor, DailyFX EDU
Residents outside of the United States can trade Gold (XAUUSD) in the same account as their FX account. Interested in learning more, click HERE.
Follow me on Twitter at @JWagnerFXTrader .
See Jeremy's recent articles at his Bio Page.
To receive additional articles from Jeremy via email, join Jeremy's distribution list.
DailyFX provides forex news and technical analysis on the trends that influence the global currency markets.