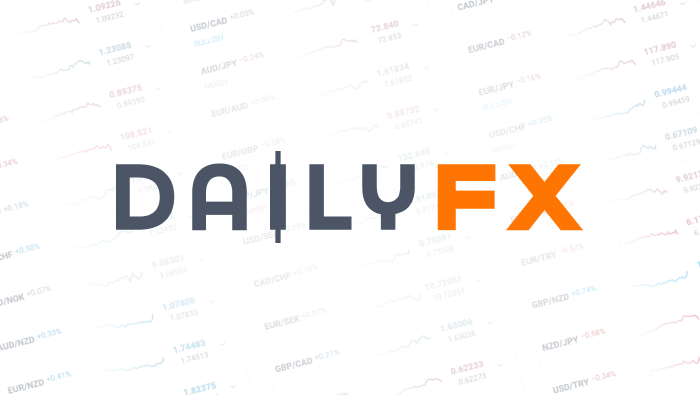 GBP/USD Pivots Near Wave Measurement Confluence
Talking Points:
-GBP/USD pivot near 1.5650 is symptomatic of Dollar demand
-Volatility remains high for 11 of 12 currencies
-Sentiment readings are directional, though not extreme
(Click on the chart to zoom in; after zooming in, press the play button towards the right to set the market in motion)
Created using TradingView Charts
Now, we can all breathe easier knowing the sun still came up today after the Fed dodged market pundit's expectations for a rate hike. Today's price action around the GBP-USD was particularly interesting as it pivoted near 1.5650. There were a couple of wave relationships showing in up that price zone which keeps the door open for Dollar demand and a potential sell off of the GBPUSD.
Wave c = wave a = 1.5640
78.6% retracement of the August to September sell off = 1.5674
Wave (ii) = wave circle red 'ii' = 1.5650
As we wrote about last week, we have been anticipating a turn from nearby levels. The question now evolves into will this pivot follow through to the downside?
A move below 1.5550 will begin to elevate those likelihoods. With SSI sporting +1.3, though not extreme, it does signal additional bearish potential. Some of the ingredients are present for a market that is currently looking for bearish breakouts. As a result, we have the GBP/USD listed as a '2' conviction rating on the chart below.
Suggested Reading: GBPUSD – The Tale of Two Elliott Wave Counts
For those unfamiliar with the conviction rating, we are following a specific strategy, the DailyFX Plus Breakout2 strategy, and assigning a rating that signifies the potential consistent results. You see, strategies are designed to do well in certain market conditions. The Breakout2 loves breakout environments. Therefore, we need strong trending moves with some volatility in the market to support our breakout signals.
We follow the DailyFX Plus Breakout2 strategy because it is one of the more widely followed by forex traders. Whether you follow the specific Breakout2 or not, you can use this piece to help gauge the market environment for breakouts.
One indicator we watch is market volatility. Over the past couple of weeks, we have seen volatility pick up culminating in some violent moves yesterday resulting from the Fed's press conference. In fact, 11 of the 12 markets we follow saw an increase in volatility which is good for breakout trades. Volatility means the likelihood of support and resistance levels breaking is increased. We need a break of support and resistance with a strong directional move tied in so prices can follow through with the breakout.
As the US Dollar strength is reversing course from the weakness we saw yesterday, this has confused the Rate of Change (ROC) causing some of those signals to mix. However, were the ROC is lacking some strong direction, the SSI is picking up the slack.
FXCM's SSI Snapshot App
DailyFX's proprietary Speculative Sentiment Index (SSI) is one of the cornerstone indicators for the Breakout2 signals. Though the SSI readings are not extreme at the moment, they have been stable and are currently strong enough to produce signals through the Breakout2. These SSI readings have supported several of the conviction ratings below making many of the pairs a '2' rating. This means there are some ingredients in the market for breakout strategies, but it is not fully widespread.
DailyFX Plus Breakout2 Conviction Chart for September 18, 2015
| | ADX | ROC | Volatility Expansion? | Sentiment Signal | Conviction |
| --- | --- | --- | --- | --- | --- |
| EURUSD | Trend | Bullish | Yes | Bullish | 2 |
| AUDUSD | Trend | Bullish | Yes | Bearish | 2 |
| GBPUSD | Trend | Bullish | Yes | Bearish | 2 |
| NZDUSD | Range | Bullish | Yes | Bearish | 1 |
| USDCHF | Trend | Neutral | Yes | Bullish | 2 |
| USDCAD | Trend | Neutral | Yes | Bearish | 2 |
| USDJPY | Range | Bearish | Yes | Bearish | 2 |
| EURJPY | Range | Bullish | Yes | Bullish | 1 |
| GBPJPY | Trend | Neutral | Yes | Neutral | 1 |
| CHFJPY | Trend | Neutral | Yes | Bullish | 1 |
| AUDJPY | Trend | Bullish | Yes | Bearish | 1 |
| EURAUD | Trend | Neutral | No | Bullish | 1 |
To receive future articles emailed to you regarding the conviction ratings for the DailyFX Plus Breakout2 signals or trading an automated portfolio, sign up for the distribution list here.
---Written by Jeremy Wagner, Head Trading Instructor, DailyFX Education
The DailyFX Plus Breakout2 strategy can be automated. If you wish for the trades to trigger automatically into your account, register for a Mirror account which provides you access to dozens of other strategies as well.
When taking this together and a conviction reading is assigned. It is important to understand the conviction reading is the opinion of the author and not a recommendation to trade, use, or not use the DailyFX Plus Breakout2 strategy.
A conviction rating of '3' means the ingredients exist for a breakout market condition that the Breakout2 strategy enjoys. A reading of '1' represents a mixed bag and that the Breakout2 strategy is more at risk of a market condition that doesn't cater as well to breakouts.
DailyFX provides forex news and technical analysis on the trends that influence the global currency markets.