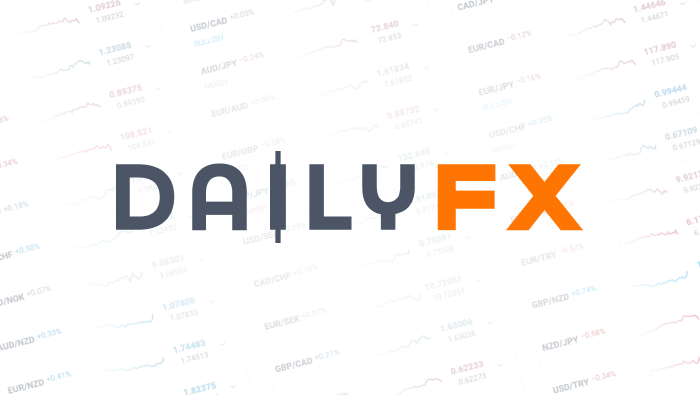 Swiss Franc Takes Center Stage
Talking Points:
-Swiss Franc gains considerably on removal of the EURCHF exchange rate floor
-Volatility is expanding on most pairs making the conditions ripe for follow through of breakout trades
-The bias towards breakout strategies is favored for the GBP/JPY, AUD/JPY, and XAUUSD
The DailyFX Plus Breakout2 strategy is one of the more popular strategies followed. Because it trades breakouts with a sentiment filter, the strategy tends to work well in volatile market conditions.
Over the past week, we have seen volatility expand on a few pairs. More notably, with the Swiss National Bank no longer defending their self-imposed floor on the EURCHF exchange rate, this will likely create more mobility in CHF pairs. As a result, the sentiment swirling around the announcement yesterday read through the proprietary Speculative Sentiment Index has been moving as well.
At the time of last week's Breakout2 article, the USDCHF and CHFJPY where both showing the sentiment filter favoring long CHF trades. This week, the sentiment continues to favor short USDCHF and long CHFJPY with the sentiment becoming even more stretched as a result of the SNB's announcement Thursday morning.
However, with liquidity thin in CHF due to the uncertainty and negative deposit rates, there is an additional risk taken when trading CHF pairs. Therefore, though the conditions are ripe for a breakout and follow through of CHF pairs, trade conservatively if you decide to follow them.
Let's keep things in perspective too. There are several other currency pairs with market conditions ripe for a breakout. So there are plenty of opportunities to consider trading outside of CHF trading. Though we see CHF prices trending, assessing the risk of those moves may be difficult and our trading capital may be better served on other pairs.
As a result, the USDCHF and CHFJPY were given '1' ratings due to the liquidity issues surrounding them. Please see the chart below for other currency pairs.
DailyFX Plus Breakout2 Conviction Chart for January 16, 2015
| | ADX | ROC | Volatility Expansion? | Sentiment | Conviction |
| --- | --- | --- | --- | --- | --- |
| EURUSD | Trend | Bearish | Yes | Bearish | 2 |
| AUDUSD | Range | Neutral | Yes | Bearish | 2 |
| GBPUSD | Range | Neutral | No | Bearish | 1 |
| NZDUSD | Range | Neutral | Yes | Bearish | 1 |
| USDCHF | Trend | Bearish | Yes | Bearish | 1 |
| USDCAD | Trend | Bullish | Yes | Bullish | 2 |
| USDJPY | Range | Bearish | No | Bearish | 1 |
| EURJPY | Trend | Bearish | Yes | Bearish | 2 |
| GBPJPY | Trend | Bearish | Yes | Bearish | 3 |
| CHFJPY | Trend | Bullish | Yes | Bullish | 1 |
| AUDJPY | Range | Bearish | Yes | Bearish | 3 |
| EURAUD | Trend | Bearish | Yes | Bullish | 1 |
| XAUUSD | Trend | Bullish | Yes | Bullish | 3 |
Though this is written with the Breakout2 strategy in mind, the information contained can be applied to intraday breakout strategies in general. To trade manually, simply analyze the support and resistance levels and buy a break of resistance or sell a break of support.
The Breakout2 strategy can be followed by receiving text alerts of signals or by having the trades automatically placed into your account. Why a trader would choose one method over the other will fall in line with that trader's personality and their comfort level of 'controlling' the trade.
As you can see in the chart above, the ADX and Rate of Change (ROC) are grouped together. Since the ADX doesn't indicate direction, only strength of move, we want to couple it with a rate of change indicator.
When trading a breakout strategy, ideally we would like to see prices in a trend and moving. This would increase the chance of a breakout that would follow through. If prices are in a range and if the ROC is neutral, that indicates there isn't prices are comfortable near the current levels until a catalyst creates discomfort for the price.
Ideally, we would like to see a directional move take place with expanding volatility. Expanding volatility can be measured through analysis of ATR range or perhaps volume expansion. Note in each trading instrument above, the volatility over the past 3 months are slowing. This is likely due to a hangover from the holidays. If this volatility continues to slow, it could bring a drag on the performance of a breakout strategy.
The fourth item is sentiment as read through FXCM's SSI. The result of the "Bearish" means the SSI reading is > 1.22 and "Bullish" means SSI is <-1.22. For a current reading of SSI, log into DailyFX Plus (sign up for a free trial if you don't have a live FXCM account) and view the Speculative Sentiment Index section (SSI).
When taking this together and a conviction reading is assigned. It is important to understand the conviction reading is the opinion of the author and not a recommendation to trade, use, or not use the DailyFX Plus Breakout2 strategy.
A conviction rating of '3' means the ingredients exist for a breakout market condition that the Breakout2 strategy enjoys. A reading of '1' represents a mixed bag and that the Breakout2 strategy is more at risk of a market condition that doesn't cater as well to breakouts.
For example, the GBPJPY was given a '3' conviction due to an extreme SSI reading of 3 with a strong trend in place.
Therefore, the conditions exist for a potential follow through of a breakout in the GBPJPY, AUDJPY, and XAUUSD if a breakout trade sets up.
---Written by Jeremy Wagner, Head Trading Instructor, DailyFX Education
The DailyFX Plus Breakout2 strategy can be automated. If you wish for the trades to trigger automatically into your account, register for a Mirror account which provides you access to dozens of other strategies as well.
Follow me on Twitter at @JWagnerFXTrader.
See Jeremy's recent articles at his DailyFX Forex Educators Bio Page.
Feedback? Email Jeremy at jwagner@dailyfx.com
DailyFX provides forex news and technical analysis on the trends that influence the global currency markets.