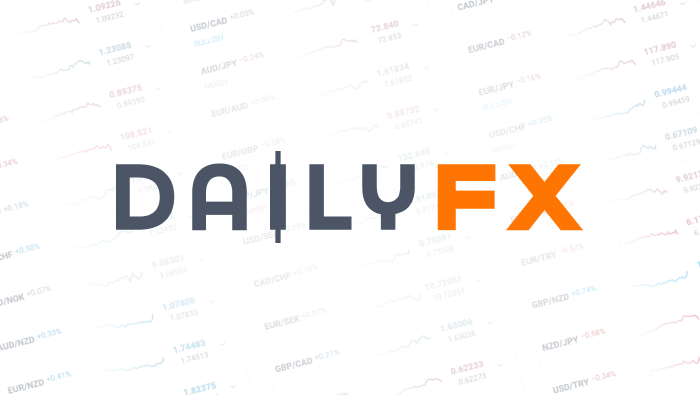 How Exotic Currencies Could Be Telling a New Story about the USD
Talking Points:
-Why Exotic Currencies Matter
-What's Recently Happened?
-What Levels Matter Now
Few trends have been as awe-inspiring and profit inducing as the USDollar since the low was printed in summer of 2014. Since then, EURUSD has broken the 2010 low and could hit levels not seen since 2005 AT 1.1640 and USDJPY'S 2007 high is now garnering attention at 124.41 as the next upside target. However, many traders continue to get suspicious as to the sustainability of the current USD move higher without a firm multi-% correction. This causes traders naturally to look for clues in other currencies to see where trade and why traders are dropping USDs.
Learn Forex: USDOLLAR is a wonder to behold
Presented by FXCM's Marketscope Charts
Why Exotic Currencies Matter
Exotic currencies provide yield where little can be found and can help you see if the USD is favored across the board or only vs. low-yielding FX. The majority of the world is looking at a depressed interest rate environment. The lowering of interest rates was an extension of the Quantitative Easing or QE programs that have been an ever-present reality since 2008 came into play and don't look to be stopping anytime soon. However, some economies have kept interest rates relatively high in order to prevent runaway inflation and they've provided a unique look into a section of the FX market against the low-yielding US Dollar.
If you'd like to follow how higher-yielding currencies are performing vs. the USD, you can set-up a FREE FXCM Demo account here.
Learn Forex: USDMXN Has Spent the Last Months Blasting Higher Out of a Triangle
Presented by FXCM's Marketscope Charts
In the bond market, there is a section called the junk bond market based on debt of companies with much lower credit ratings than blue chips that many people are familiar. This bond market sector can often be a tell as to what's happening in terms of rebounds in risk or the faltering of risk sentiment as defaults or drops often happen in wide scale here before they show up in common economic roads. The Exotic Currencies, while not usually at risk of default thought it can happen with some, plays a similar role. The role is to see whether or not the US Dollar is beginning to lose its prized position or position of hate, either of which provide you with opportunity.
What's Recently Happened?
In mid-December 2014, the Federal Reserve mentioned that they're ending their multi-year QE program while other Central Banks are about to engage in QE or in the thick of their program. This caused the USDollar to gain against lower yielding currencies like the EUR, JPY, CHF, & GBP but this didn't translate to higher yielding currencies like the ZAR shown below.
Learn Forex: USDZAR Has Historically Led the USDollar Index Turns
Presented by FXCM's Marketscope Charts
Additionally, the Federal Reserve has mentioned they would patiently look to "patiently" raise rates in 2015, which has fueled USD fever all the more. However, a lot is priced in and what we're seeing in Exotic Currencies is worrisome. USDMXN weekly chart above is in the process of positing a weekly Bearish Engulfing Pattern after posting the highest levels since 2009. While the bearish engulfing pattern is often a lead that something is amiss, a break below the Dec. 17th low of 14.37 could open the way for a multi-week move lower that brings USD down against other higher-yielding currencies like the AUD, NZD, ZAR, and others. Lastly, as per NFP today, there is a decline in wage growth in the United States which could delay a Fed rate hike more than what's priced in and could bring a near-term drop in USD that would be confirmed by breaking of a few key levels.
What Levels Matter Now?
USDOLLAR index is appropriately in focus as we've recently seen a 100% extension into a channel top as seen above. The high-yielding currencies like ZAR & MXN are showing strength to the USD and could be leading a charge against the USD. Looking into the USDOLLAR index in more detail, should the following levels not hold as support, the first real correction may be underway:
11,607 – Weekly Price Support
11,550 – Current 2015 Opening Range Low
11,346 – Base of Current Impulse Pattern from Dec. 16 '14
Presented by FXCM's Marketscope Charts
Happy Trading!
---Written by Tyler Yell, Trading Instructor
To contact Tyler, email tyell@dailyfx.com
To be added to Tyler's e-mail distribution list, please click here
Tyler is available on Twitter @ ForexYell
Video Lessons || Free Forex Training
Trading Using Fibonacci (13:08)
Trading With Moving Averages (14:25)
Reading the RSI, Relative Strength Index (13:57)
Money Management Principles (31:44)
Trade Like a Professional Workshop (1:44:14)
DailyFX provides forex news and technical analysis on the trends that influence the global currency markets.