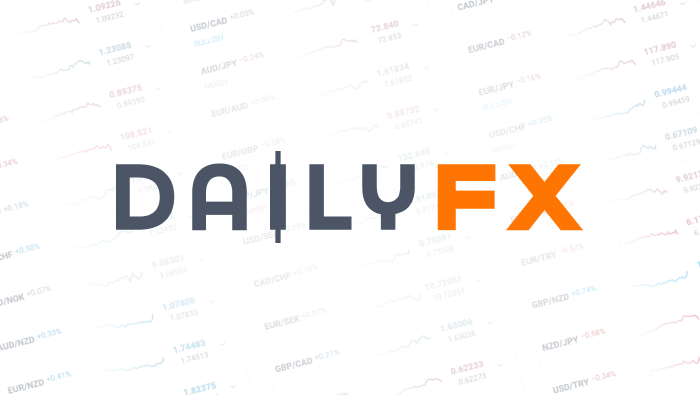 Free Automated Strategies (3 of 3): Trend Trading
Talking Points:
Trend strategies work best in strong market trends

Strategy logic for Momentum2

Using Mirror Trader to automate this strategy
Last week, I wrote two articles explaining trading rules for two different types of strategies. If you missed them, you may click the links below:
Today, we complete our 3-part series with a trend trading strategy that uses the Speculative Sentiment Index (SSI) and Average True Range (ATR). It is the simplest of the three strategies, but requires special access to trade it accurately.
When Can We Use a Trend Strategy?
Trend strategies thrive during extended up-moves or down-moves. We want to trade in the direction of the trend with hopes that the trend continues in the same direction. So, the longer the move lasts, the better it is for trend traders. But how do we identify a trend in the first place?
The quickest way to identify a trend is to use DailyFX's Technical Analysis page. We want to find currencies that have a bearish red arrow or a bullish blue arrow accompanied by a volatility percentage over 25%. The arrows signify whether a currency pair has been trending up or trending down (or not at all), and the volatility percentage tells us the degree to which options traders believe the currency pair will move in comparison to the previous 90 days.
As an example, the technical analysis page screenshot below would allow us to trade a trending strategy on the EUR/USD and the GBP/USD, but not on the USD/JPY.
Learn Forex: DailyFX.com's Technical Analysis Page – Looking for Trending Pairs
(Created using DailyFX.com's Technical Analysis Page)
What Are Momentum2's Trading Rules?
The name of this strategy is Momentum2. It is a simple strategy that has 2 steps. We use SSI to enter a position, and use ATR to set up a trailing stop.
Step 1. Using Real-Time SSI to Enter a Trade
The Speculative Sentiment Index is my favorite tool in all of Forex. If you are not familiar with the concept of using SSI, check out my article, How to Use the SSI. Normally, SSI is used as a direction filter where we look to only open buy trades when retail traders are selling, and only open sell trades when retail traders are buying. But Momentum2 actually uses SSI to trigger the actual entry of our trades.
Our entry logic is to buy when the SSI reaches its lowest level in the last 145 hours and to sell when SSI reaches its highest level in the last 145 hours, essentially trading when SSI reaches an extreme. This sounds simple enough, except for the fact that DailyFX and DailyFX Plus only provide us two SSI data points per day. Because we need to look at SSI on a more granular level, we will need to access real time SSI.
At this point in time, the only way to obtain real time SSI is to become a member of our DailyFX On-Demand service. The service costs $299/month or is free when a deposit of $25,000 or more is made into an FXCM account.
Learn Forex: DailyFX On-Demand – Retail Trader Sentiment
(Created using DailyFX On-Demand Real Time SSI)
The picture above shows real time SSI across the top and a historical SSI chart down below. By seeing SSI in real-time, we can buy when SSI reaches its lowest point in the last 145 hours and sell when the SSI reaches its highest port in the last 145 hours.
Step 2. Exiting Our Trade Using ATR and Trailing Stop
The second step is setting up a stop loss to manage our position (this strategy does not use a profit target). To calculate our stop distance, we want to use a 24-period Average True Range (ATR) on a Daily chart.
ATR measures the difference between the high and low price for each bar and in this case averages together the past 24 bars. We want to set our stop at a distance away from our entry price that equals the 24-period ATR we have placed on a daily chart. So if ATR (24) is 72 pips, we will set our stop 72 pips away from our entry.
We want to select the "Dynamic" option when placing our stop to allow it trail. As price moves in our favor, the trailing stop will move in our favor, hopefully reaching a point where it locks in profit. Part of the logic in trend trading is allowing our winning trades to run as far in our favor as possible. This is why we do not set a profit target.
How Can We Setup Our Account to Trade Automatically?
This strategy only has two steps, but it can become quite tedious waiting for the SSI to reach an extreme level. Fortunately, we have a way to automate the entire process of opening up positions on pairs when the SSI hits an extreme level and setting a trailing stop at the ATR(24) level.
To automate Momentum2, we want to use the Mirror Trader platform. Within a few minutes of logging in, we can setup the platform to trade Momentum2 on up to 13 different pairs. Below, I show how this strategy has performed over the last 90 days. Understand that past results do not guarantee future profits.
Learn Forex: Momentum2 Results Using Mirror Trader Over the Last 90 Days
(Past Performance is not indicative of future returns. Created Using Mirror Trader)
To add this strategy to our account, we need to log in to Mirror Trader by going to FXCM.com, clicking on Log In, and selecting Mirror Trader.
We can log in using our real FXCM account or by using a Mirror Trader specific demo account. (Note that existing FXCM demo accounts will not work with Mirror Trader. You will need to create a Mirror Trader demo account in order to log in with a demo).
Once we are logged in, we want to click on Strategies, Custom Filter (double magnifying glass icon), select Momentum2 from the Strategy name list, click Find, then click the "+" button for each currency pair we would like to run this strategy.
We can then select the trade size we would like Momentum2 to trade for each pair we turn on. Momentum2 will now look for trading opportunities 24 hours a day, 5 days a week whether our computer is kept on or not.
In Conclusion
This article concludes our series on automation using 3 unique types of strategies. Automated trading has played a major role in my forex trading success and allows me the time to focus on market conditions and manage my overall portfolio. If you would like to try out any of the strategies explained in these articles, register for a Mirror Trader Demo Account today.
Good trading!
---Written by Rob Pasche
Start your Forex trading on the right foot with the Forex Fast-Track Webinar Series. This 4-part, live webinar course is the disciplined Traders' Fast-Track to the Forex Market. Topics include:
Using FXCM's award-winning trading platform

Calculating Leverage and reducing risk

Trading with a simple (yet effective) trading strategy

Maintaining for Forex account and enrolling in on-going education
This course is completely free, so sign up or watch on-demand today.
DailyFX provides forex news and technical analysis on the trends that influence the global currency markets.