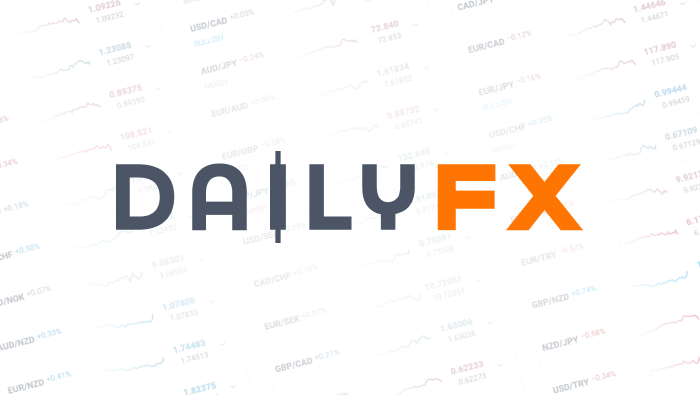 3 Reasons AUD/USD Could Be a Sell (Update #2)
Talking Points:
AUD/USD

profit target of 0.8700 was hit

Another sell entry possible in the near future

SSI maintains elevated levels, a bearish signal
The Australian Dollar has continued its massive decline against the US Dollar the past couple of weeks. SSI traders that have followed sentiment's recommendation to sell have been in great shape. But even if you haven't participated in this AUD/USD trade, there still may be an opportunity on the horizon. Let's take a look at the current situation with the Aussie.
AUD/USD Profit Target Hit, Then Price Reverses
Two Fridays ago, we referenced the closest level of major support for the AUD/USD was at 0.8700. This not only was a psychological level, but lined up with a previous swing low from early 2014. It was at this level that we suggested setting a profit target (roughly +250 pips at the time). Monday's low of 0.8683 enabled us to take profit on our trade.
Learn Forex: AUD/USD Hits Profit Target of 0.8700
(Created using Marketscope 2.0 charts)
However, the Aussie did not waste any time rebounding from its low back up to around 0.8750. This puts traders in an interesting situation. It's possible we could have another selling opportunity on the horizon.
Two Different Types of Sell Entries Possible
There are two scenarios that could play out in the future that could create another selling opportunity on this pair.
The first is that the AUD/USD could continue to move lower, breaking its previous low. A Daily close below 0.8700 would be considered a breakout to the downside and give traders the opportunity to sell. With this position, a stop loss could be placed above 0.8700 by several pips and a limit set twice as far as our stop. This would give us a 1:2 risk:reward ratio.
The second scenario could be the AUD/USD continuing to rally higher like it did today and retrace back to a Fibonacci level. The chart below shows where the 38%, 50%, and 62% retracement levels are. Any of these levels could stop the AUD/USD retracement and force the Aussie to move lower. This means that we have the option to sell at any of these 3 levels. There is no way of knowing which level will cause price to bounce (if any at all), but a stop loss can be set a few pips above 0.9125 regardless of the level we choose to enter. The higher we allow price to move, the less risk our short position is exposed to, but we are less likely to actually get an entry if we wait too long.
To understand more about Fibonacci Retracement, watch this free video tutorial.
Learn Forex: AUD/USD Potential Sell Entries
Speculative Sentiment (SSI) Remains Elevated
The main theme for my AUD/USD articles the past few weeks has been its positive SSI. More retail traders have been long the AUD/USD than short for the past 2 months, which we view as a bearish signal. Price tends to have an inverse relationship with SSI, so if SSI stays positive, there is a decent shot that the AUD/USD could continue to move lower. Understand that SSI is not perfect and there are no guarantees in trading, however.
Learn Forex: AUD/USD Sentiment & Price
(Screen capture from DailyFX SSI)
In Conclusion
The Aussie gave us a great trade the past two weeks and I would love for it to give us another. We just have to wait and see what develops. Make sure you are using proper money management and perform your own due diligence before placing any trades on your own account. Also, feel free to utilize a demo account to practice trading risk-free before trading with real money.
Good trading!
---Written by Rob Pasche
Start your Forex trading on the right foot with the Forex Fast-Track Webinar Series. This 4-part, live webinar course is the disciplined Traders' Fast-Track to the Forex Market. Topics include:
Using FXCM's award-winning trading platform

Calculating Leverage and reducing risk

Trading with a simple (yet effective) trading strategy

Maintaining for Forex account and enrolling in on-going education
This course is completely free, so sign up or watch on-demand today.
DailyFX provides forex news and technical analysis on the trends that influence the global currency markets.