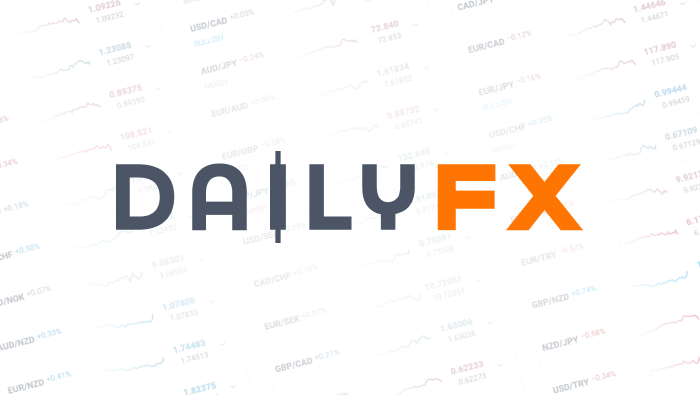 Trading Strategies Based on Volume, Part 3: Identifying Reversals
Talking Points:
Volume can help identify a reversal

Decreasing volume during a stalling trend could indicate price will reverse

The

EUR/JPY

is a current example of a potential reversal
For this article series, we recommend downloading the Real Volume indicator from FXCMApps.com. It is completely free. Once installed, we can add Real Volume on our charts just like any other indicator on the Trading Station Desktop. This indicator WILL NOT work on the Trading Station Web platform.
A couple weeks ago, I wrote how volume can assist us in confirming breakouts and when confirming trends. I've since had a great response from readers about volume and the value it can provide. So today I wanted to expand upon the topic of volume by using it during potential price reversals.
Trying to pick when a major price move will reverse is one of the hardest things to do in trading, but volume behaves in a way during a reversal that can give us a heads up on how likely a reversal actually is to occurring. Let's take a look at the basic fundamentals of this signal and then take a current example with the EUR/JPY.
Volume's Appearance During a Reversal
We've already learned that volume tends to increase when a currency pair is in a strong trend that has a good chance of continuing in the same direction. But when trying to identify times where price could reverse, we want to find a decrease in volume. A decrease in volume signals that the excitement and participation in the pair has fallen, leading to a potential reversal in price.
The chart below shows how something like this could play out. On the far left, we see price rallying fairly consistently to a new high, followed by a period of sideways movement where a new high was not made for 30-35 bars. Technically speaking,these multiple tops near the same price could have signaled that a reversal was possible on their own, but adding the fact that volume was decreasing during this period of time adds more fuel to the reversal 'fire.'
Learn Forex: Volume Increases with the Trend, Decreases During Potential Reversal
(Created using Marketscope 2.0 charting package)
We can see how price then reversed lower, volume increased (confirming the new downtrend direction), and traders playing the reversal based on volume came out with a nice winning trade.
Next, I would like to look at a real world example going on right now with the EUR/JPY on a Daily chart.
A Current Example – The EUR/JPY
Starting from the high in last December, the EUR/JPY has been in a fairly consistent downtrend. If we draw a trend line and connect subsequent highs on a daily chart, the trend line's extension is very close to current prices. Technical traders would read this line as a potential resistance area that could lead to a reversal when price approaches from below.
Last week, we saw a 5-day, medium term uptrend lead price to reach this resistance level. Traders could have been on the fence about whether price would bounce or break this level, but traders paying attention to the volume traded during this up-move would have had a sell bias. This is because volume was decreasing during the move.
Learn Forex: EUR/JPY Volume and Potential Reversal
The decrease in volume has continued early this week as price has stalled, increasing the likelihood that price could return lower. We can choose to enter a sell trade with a tight stop above the previous high price, or we can wait for a large red bar with a larger than normal amount of volume (similar to what we looked for when we are confirming a breakout using volume.) Either way, volume currently is pointing towards a lower EUR/JPY.
In Conclusion
Volume can help us identify potential reversals and give us more conviction on our trades. As long as we see decreasing volume during a situation where a reversal could occur, we can justify a reversal trade. If you would like to test how real volume can improve your reversal trades, download a Free Forex Demo account today with free charts and real-time pricing data.
Previous Volume Articles:
Trading Strategies Based on Volume, Part 1: Confirming Breakouts
Trading Strategies Based on Volume, Part 2: Confirming Trends
Good trading!
---Written by Rob Pasche
Start your Forex trading on the right foot with the Forex Fast-Track Webinar Series. This 4-part, live webinar course is the disciplined Traders' Fast-Track to the Forex Market. Topics include:
Using FXCM's award-winning trading platform

Calculating Leverage and reducing risk

Trading with a simple (yet effective) trading strategy

Maintaining for Forex account and enrolling in on-going education
This course is completely free, so sign up or watch on-demand today.
DailyFX provides forex news and technical analysis on the trends that influence the global currency markets.