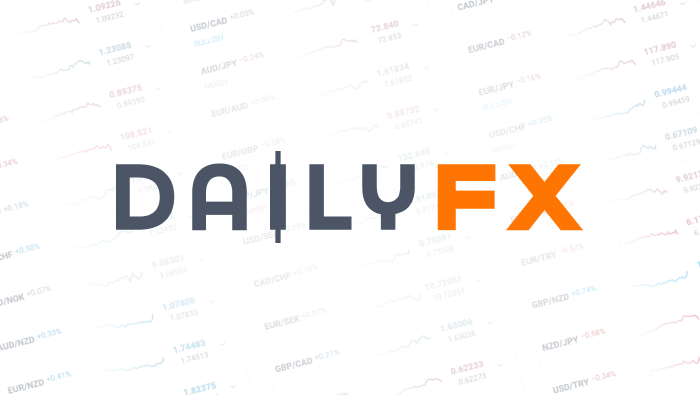 Potential Buy While USDJPY Nears 6-Year High
Talking Points:
USD/JPY

has broken major resistance

Trading Volume has increased as price has increased
It's nice to have multiple reasons to buy or sell a currency pair. Rather than rely on one technique's possible trading edge, we can stack multiple reasons together and potentially increase our likelihood of a profitable trade. Today, we take a look at the USD/JPY with 3 different reasons why it might be time to buy.
USD/JPY Breaks Above Major Levels - Bullish
As most Forex traders know, the USDJPY has been in a major long term rally from its lows back in late 2011 – early 2012. From 76 to 106, the US Dollar has appreciated 39% in Japanese Yen terms and incredibly enough, is still climbing. The last two days we've seen this pair breaking previous highs and putting itself at a level that we haven't seen in nearly 6 years.
The chart below shows today's high with relation to the highs seen in October 2008. This type of momentum cannot be ignored. The USDJPY has a lot of strength behind it and has shown no signs of slowing down. As a trend trader, these are the types of moves that catch my attention.
Learn Forex: USD/JPY Monthly Chart – Reaching Long Term Highs
(Created using Marketscope 2.0 charts)
USD/JPY SSI Has Flipped to Negative - Bullish
The Speculative Sentiment Index (SSI) is providing a bullish influence as we've seen retail traders flip their long positions for short positions. This is a big deal for me personally, because I value the SSI above any other trading tool. If you are unfamiliar with how it works, check out this how-to article on using the SSI.
The basic use of the Speculative Sentiment Index is wanting to do the opposite of the retail trading crowd. So when traders are unusually stacked on one side of a currency pair, we like to be on the other side. With SSI near -2, about 66% of retail traders are selling the USDJPY. This could indicate a further increase in the USDJPY.
Learn Forex: USD/JPY Speculative Sentiment Index (SSI) - Flipping Negative
(Screen capture from DailyFXPlus.com)
We can access SSI figures every Thursday on DailyFX, or we can access SSI updated twice a day if we have access to DailyFX Plus. For more information on accessing DailyFX Plus, click here.
Volume Increasing During Bullish Move - Bullish
With the recent addition of the Real Volume indicator to the Trading Station Desktop platform, I've been paying a lot more attention to the volume levels on different pairs and using it to confirm/bust trends. The Real Volume indicator can be downloaded from FXCMApps.com for free as it is NOT built into the Trading Station by default.
With the USDJPY, as price has continued to rally, we have also seen an increase in daily volume traded. As a rule of thumb, when an increase in volume coincides with a major market move, it adds more credibility to the actual move itself. Whereas a decrease in volume could tarnish a large move and increase the likelihood of a reverse.
The chart below shows that during the most recent uptrend, volume has confirmed the move with increasing volume. There are many traders participating at these levels which is a beautiful thing for USDJPY bulls.
Learn Forex: USD/JPY Daily Chart – Increasing Volume Confirming Trend
USDJPY Bulls on Parade
This article has expressed 3 reasons why it might be a good idea to buy the US Dollar against the Japanese Yen, but please perform your own due diligence before placing an actual position on your own account. Better yet, use a demo account to practice trading risk-free before trading with real money. This way you can learn and develop your own strategy before trading live.
Good trading!
---Written by Rob Pasche
New to Forex? Watch this introduction video.
Take this free 20 minute "New to FX" course presented by DailyFX Education. In the course, you will learn about the basics of a FOREX transaction, what leverage is, and how to determine an appropriate amount of leverage for your trading.
Register HERE to start your FOREX learning now!
DailyFX provides forex news and technical analysis on the trends that influence the global currency markets.