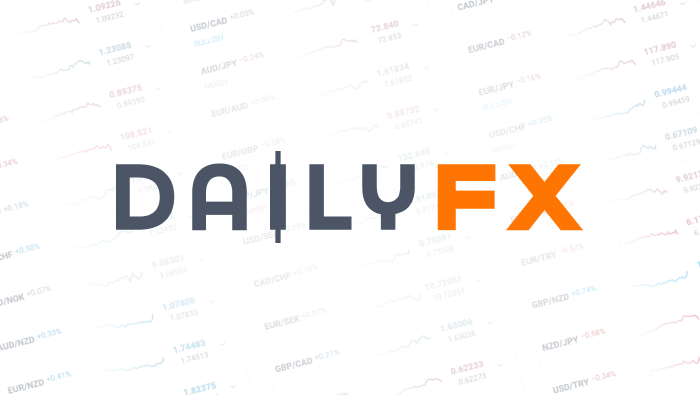 Using Fibonacci Expansion to Trade a Breakout
Talking Points:
The

NZDUSD

is breaking its previous high.

SSI is -4.7, meaning most retail traders are selling, a bullish signal.

Fibonacci Expansion can give us a profit target in uncharted territory.
The New Zealand Dollar is often an overlooked currency that has been making some big moves lately. Last week, it nearly broke post-float record highs against the US Dollar. We saw another surge earlier this morning, but the Kiwi has yet to make a confirmed break. If it can break this level and hold, it could be a buying opportunity.
Breaking Records
It's rare that we get to discuss levels that a currency pair has never seen before, but the NZD/USD is inching closer to breaking the highest price it's ever been valued at post-float. We have to go back to August 2011 to find the highest price ever achieved for this pair, 0.8842. The kiwi currently stands within 100 pips of this mark.
Before reaching an all-time high however, we must first see a break and a daily close above the most recent swing high, 0.8780. We can see the potential break in the chart below.
Learn Forex: Daily Chart – NZDUSD Potential Breakout
(Created using Marketscope 2.0 charting package)
With this type of setup, it's important to be patient and look to buy only if the daily close is above 0.8780. A daily candle closes at 5pm ET each day.
Sentiment Shifting Further Negative
The SSI, my favorite tool, reinforces the bullish bias we have for this pair. Sentiment has continued to move into negative territory as retail traders look to sell into Kiwi strength. Since we look to take the opposite trade of the retail trading crowd, current sentiment values point towards buying.
Learn Forex: Speculative Sentiment Index (SSI) on NZDUSD
(Created using DailyFX's SSI)
The SSI chart above shows that in the month of June, as SSI has moved lower, price continues to move higher. This inverse relationship between price and SSI is the reason I follow it in almost all of my personal strategies.
Setting Up Our Targets Using Fibonacci Expansion
Traditionally, I look towards support and resistance levels to pick where we want to set stops and/or limits. But what if there are no support and resistance levels to be found? What if our target is going to be in territory that price has never been before? That's the circumstances we face for this NZDUSD trade setup. One way we can project potential support and resistance levels is by using Fibonacci Expansion.
After selecting the Fibonacci Expansion tool from the top of our Marketscope charts, we then trace along the primary price move and its retracement. We can see the 3 data points of the move on the chart below.
Learn Forex: NZDUSD with Fibonacci Expansion
Once drawn, we will see several Fibonacci levels projected into areas price has not been before. The 1.000 Fib level is projected around 0.9130. That means the NZDUSD could run into resistance at this point. It would then be a good idea to set a profit target just below that level to maximize the potential move.
What's Next for NZD/USD?
No one knows the future or what lies next for the Kiwi Dollar. But if the NZD/USD does break higher, we need a tool that can help us identify possible areas of support and resistance. The Fibonacci Expansion fits the bill. If you would like to try out the Fibonacci Expansion tool, download a Free Forex Demo account today with live price data.
Good trading!
---Written by Rob Pasche
Ever want a platform that will automatically place trades on your account 24 hours a day? Check out FXCM's Mirror Trader Platform.
DailyFX provides forex news and technical analysis on the trends that influence the global currency markets.