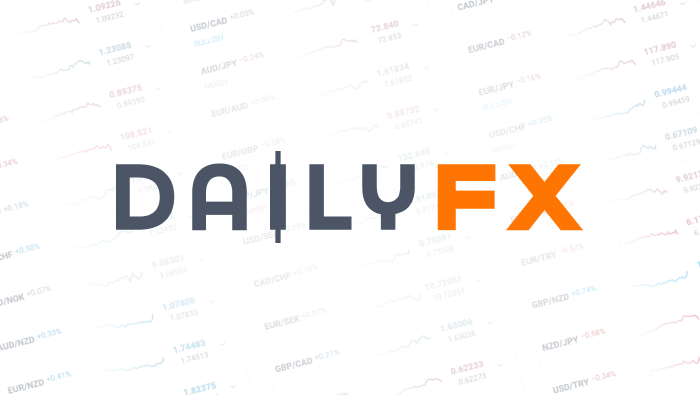 Sentiment and Technicals Align for USDCHF Short Traders
Talking Points:
SSI for the

USDCHF

is +4.5, a bearish signal.

Price action around trend lines points towards further decline.

Exit strategy consists of a stop above resistance and two profit targets based on Fibs.
The single trade I have been in the longest has been short USDCHF. My position was opened in June of last year and I have held it ever since. While I do consider myself a long term trader, I did not expect this trend to stay intact this long (nor did many other traders when looking at SSI). Even though I've been short for almost a year and up 500+ pips, the USDCHF continues to show signs that it could continue lower. Let's take a look at the details.
(Do you have a Forex practice account with real time data? Register for a free FXCM demo account by clicking here.)
Positive SSI Reading
The Speculative Sentiment Index is my favorite tool. Last month we discussed how powerful it can be for even the most basic of strategies and it is a big part of most the strategies I currently use. So when we see USDCHF's SSI level of +4.5, meaning over 80% of retail traders are long, it would be difficult to convince me to do anything other than short it.
There are many that argue that SSI cannot stay lopsided for that long, or that the SSI is topping out and it's a sign for a reversal, but I argue that trying to call a top in SSI is like calling a top during a longstanding trend. Eventually, you will be correct. Price will turn around. But you likely will be burned several times in the process before that happens. So as the positive SSI marches on in the USDCHF, I continue to march with my short position.
Learn Forex: Speculative Sentiment Index (SSI) on USDCHF
(Created using DailyFX's SSI webpage)
Support & Resistance Bounce and Break
The chart below depicts a handful of defined trend lines that follow swing highs and swing lows. The latest trend line drawn however has been broken. It's a minor bullish trend line that developed inside an otherwise bearish channel, but is still significant with respect to where price might be headed. Price was already close to the top of the main channel, giving us a possible entry. But now that we see a trend line break in a bearish direction, that's more fuel for the fire.
You'll notice the Daily chart did gap below the trend line and then retraced back to the former support area. This is a common pattern discussed in my latest article about Taking Advantage of Missed Breakout Opportunities. That means there is still time to get in this trade if you were considering a short USDCHF trade.
Learn Forex: Daily Chart – USDCHF Short Trade Plan
(Created using Marketscope 2.0 charting package)
Exiting With Fibonacci Expansion
If we went short on the breakout to the downside, it's a good idea to put our stop at a level that is less likely to be hit but will still cut our losses quickly if the trade moves against us. Our stop is placed above the main trend line and the most recent swing high. If both of these levels are taken out, I don't mind being stopped out since that could demark a much larger reversal to the upside.
For our profit targets, I decided to use Fibonacci expansions. The first target is just below the previous swing low but still within the bearish channel. The second target is beyond the price channel and is just above the psychological 0.8500 level. As soon as the first price target is hit, we have the option to move our stop to breakeven for the remaining half of the trade, but it is not required. There is more than one way to setup a trade with proper money management.
Summing Up the Short
The USDCHF has been moving lower and lower for quite some time, much longer than I ever expected. But, I am not going to begin doubting it now. At some point, it will have a significant turnaround, but sentiment and technical levels are showing signs it could continue downward for a while longer.
Good trading!
---Written by Rob Pasche
Take this free 20 minute "New to FX" course presented by DailyFX Education. In the course, you will learn about the basics of a FOREX transaction, what leverage is, and how to determine an appropriate amount of leverage for your trading.
Register HERE to start your FOREX learning now!
DailyFX provides forex news and technical analysis on the trends that influence the global currency markets.