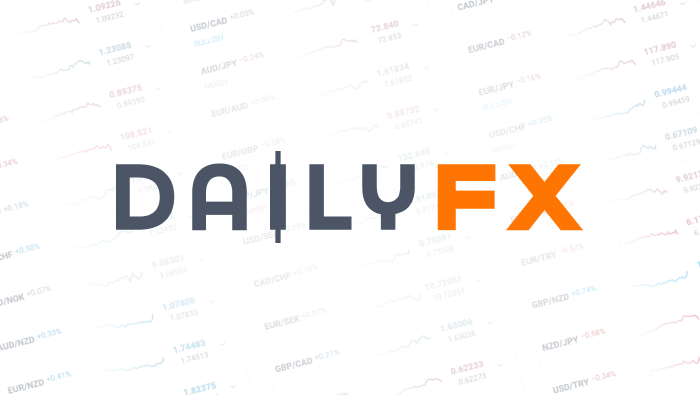 Know When a Trend Is Too Elevated To Enter Safely
Talking Points:
The Benefits Of Trading With The Trend

Why Too Strong of a Trend Warrants Caution

How CCI & Ichimoku Can Prevent You From Entering At Bad Prices
"Success in Investing Is About What You Pay, Not What You Buy"
-Howard Marks, Oaktree Capital
There is a common fear that haunts many trend traders. This article will help you visualize when that fear is valid. However, this article will continue to be a proponent of trading in the direction of the primary trend at the earliest signs of trend resumption.
The Benefits of Trading With the Trend
If you were to look back over the Traits of Successful Traders, a few common things would stand out to you. First, you would see the need to trade a properly capitalized account and stop employing so much leverage but a close second would be the need to trade with an appropriate risk: reward ratio. Risk: Reward is a simple way to ensure that over a series of trades, some being winners and some undoubtedly being losers that you come up ahead.
Learn Forex: Opportunities Often Favor Trend Followers
A common risk: reward is anything north of 1: 1 so that you're not risking more than you're looking to win on any given trade. The more common risk: reward ratios are in the realm of 1: 1.5 up to 1: 3 so that you could be risking 100 pips to make 150 pips or in the latter example, risking 100 pips to make 300 pips so that over the long run, you should have an expectancy of a growing account over a series of thousands of trades that make up your trading career.
Learn Forex: Work a Favorable Risk: Reward into Your Set-ups
One of the easiest trading environments to practice a good risk: reward per trade is in a trending environment. A trend is any environment that is one sided, either to the upside or downside, is known as an uptrend or downtrend. However, as the quote above implies, just because you can recognize a trend, doesn't mean it's a mindless entry, in fact, we'll cover when prudence would have you stand on the sideline before entry.
Too Strong of a Trend Warrants Caution Entry
If there is any one thing that is a fix-all to many traders' problems, it is a trend. The reason is that even a poor entry and poor stop placement can be cured if a strong trend is in play. However, the fear that sits in the mind of many traders is the question, "what if this is the top?" This is a valid question and while we do not have perfect foresight as to what tomorrow will bring, we can look a tool that can help us caution our entry.
Learn Forex: Be Careful When the Trend Has Gone Too Far
The most recent strong trend was in AUD/XXX (Australian Dollar vs. Anything) in February & March 2014 favoring Aussie strength or XXX/CAD (anything vs. the Canadian Dollar) in January 2014 favoring CAD weakness. As you know, trading in the direction of a strong trend can still bring losses if you pay too much in a bull trend or sell too low in a bear trend.
How CCI & Ichimoku Can Prevent You from Entering At Bad Prices
Sometimes, your mind can be your own worst enemy when it comes to trading. Why, you may ask. Simply put, by the time a trend is numbingly obvious to you to trade, that can be the worst time to enter into the trade.
Please note, when I say, "worst time to enter into a trend trade", I'm referring to a low probability entry. If you trade blackjack or 21, think of a poor trend trade entry as akin to asking the dealer to hit with an 18 or higher. In other words, the odds are against you in that uptrend is top heavy and could easily correct or a downtrend could be due for a bounce.
Ichimoku does a great job of helping you identify the key components of a strong trend. The cloud is a trend filter component so that you're not looking to trade against the trend (the antithesis of the Traits of a Successful Trader) with favorable momentum and a timing component. One of my favorite components about Ichimoku is the base line, which is a 26-period midpoint (the high + low of the last 26 periods added up and divided by two). The base line is served as a timing tool with Ichimoku where price crossing above the base line in an uptrend is a good signal to enter back in the direction of the overall trend.
Learn Forex: CCI Greater or Less than 200/-200 Is an Extended Move
As a trader, I was to make sure I'm not being greedy and entering into a trade at an unfavorable price and this is where CCI comes in. The CCI stands for the Commodity Channel Index, which visualizes how far away price is from a moving average and that is your CCI input. Because of my fandom for Ichimoku, my default CCI setting is 26, just like the baseline and not the default 14. I also, adjust the CCI levels from 100 / -100 to 200/+200 because the more aggressive reading helps me visualize a low probability entry.
Trading Rule: When you identify a strong trend with Ichimoku, you can look to the CCI tool. If a strong bullish trend is present, but the CCI is greater than 200, it is best to stand back. If a strong bear trend is present, but the CCI is less than -200, then a rebound is warranted and it's best to wait for a retracement. The purpose of this is to help you from entering a strong trend on an unsustainable impulse that is about to correct.
---Written by Tyler Yell
Tyler is available on Twitter @ForexYell
Add me to your Google+ Forex Circle
To be added to Tyler's e-mail distribution list, please click here.
Are you new to the FX market? Learn to trade like a professional with DailyFX!
Signup for this free "Trade like a Professional" certificate course to help you get up to speed on Forex market basics. You can master the material all while earning your completion certificate.
Register HERE to start your Forex learning now!
DailyFX provides forex news and technical analysis on the trends that influence the global currency markets.