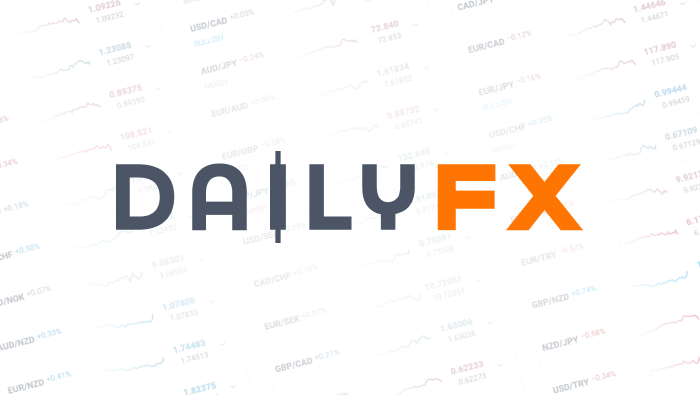 3 Points of Validation for Any Price Breakout
Talking Points:
-The 3 Components to Validate a Breakout
-The 3 Components Applied to GBPUSD & Prior Breakouts
-1 Question to Help You Avoid a Bear / Bull Trap
"An important rule in trading is that time is much more important than price."
-Mark Fisher, The Logical Trader
Few things are more exciting to a trader than a price breakout. Many questions rush to mind as you wonder if you're on the cusp of the world's next hottest trend or if this will be the move that makes your week, month, or year. However, it's best to calm down when you first recognize the price break and look for a 3 developments of a break to confirm that the breakout is worth a risk of your capital.
Learn Forex: If GBPUSD Breaks, Here Are Key Levels
Presented by FXCM's Marketscope Charts
The 3 Components to Validate a Breakout
It's very easy to fall into the trap of focusing only on the initial break of a key support or resistance level. After all, many traders are told to think of support as a price floor and if that floor gives, then price will fall and similarly price will likely rise when a high price, or resistance is broken. Unfortunately, markets do not work in that manner where a price going one pip past a key level means the markets are forever changed. In fact, you can often see price sometime peak past an old key level only to reverse and trap many hungry and impatient traders into a move.
The 3 key components that can help you validate a break out is simple. First, you look for price to break the level that was known as support or resistance. A price break is usually the only definition of breakout trading.
Learn Forex: The Inability of a Breakout to Hold the Close Should Cast Doubts
Presented by FXCM's Marketscope Charts
Second, you want to see if the close can honor and hold the breakout. The logic behind this thinking is that if price pushes higher but the close is significantly lower than the breakout than the conviction was low. If conviction is low then the bullish momentum is ripe for a reversal as many large traders may have already taken their profits on the prior rally.
Third, if price breaks the key level and if the close can hold the breakout, then you want to give a specified period of time to show that the market honors this new level. If you're trading on a daily chart, you can look for 3 days after the close honors the new breakout. If you're on an intra-day chart, you can use a fraction of your preferred time-frame to validate the intra-day breakout. If the market honors the new level by not trying to push it down, then you can take that at as a signal to be looking for entries in the direction of the breakout.
To sum it up, you want to see 3 things to validate a breakout:
Price-break
Closing in favor of the breakout
Pre-determined time in new price zone
The 3 Components Applied to GBPUSD
We've just covered that for a breakout to be a higher-probability and less frustrating trade, you should look for 3 components. The 3 components, break-close-hold, will help you see a likely follow through of the breakout. Of course, as a trader, if the breakout doesn't follow through, you can lose money in a bull trap if you bought on the break alone without a close and hold.
Learn Forex: GBPUSD Only Has 1/3rd of Breakout Validations Thus Far
Presented by FXCM's Marketscope Charts
What you'll see above on the GBPUSDchart, where we're looking to validate the breakout, is based on the 2011 high. This is applied to a daily chart but can be used across multiple-time-frames. We have seen a few price breaks in mid-February, but we're yet to see the close above 1.6747.
In addition to awaiting the close above the 2011 high, a validation would be better confirmed if price could stay in the new-zone for a pre-set amount of time. You've seen the first chart with two major levels above 1.6745 that would come into focus if the 3 rules hold therefore, it's OK to be patient with those targets in view. The first big target, the 2009 high is 300 pips away followed by roughly an 800 pip target with a corrective high of 2008.
1 Question to Help You Avoid a Bear / Bull Trap
To improve your performance as a trader, you need to be able to honestly ask and honestly answer some key questions. If you're targeting breakouts, like I do, then there is one question I'd like to leave you with. The question:
"Has this breakout proven itself with a time element and not just a price element?"
As a trend trader, I focus on time as much as price. The time of the trend is what makes trend trading indicators like Ichimoku to be such a helpful system. Whichever system you choose, looking for further validation of a breakout can be a prudent and helpful way to trade breakouts.
Happy Trading!
---Written by Tyler Yell, Trading Instructor
To contact Tyler, email tyell@dailyfx.com
To be added to Tyler's e-mail distribution list, please click here.
Become a Smarter Trader Today
Claim your FREE universal membership to DailyFX Internet Courses & save yourself hours in figuring out what FOREX trading is all about.
You'll get this FREE 20 minute "New to FX" course presented by DailyFX Education. In the course, you will learn about the basics of a FOREX transaction, what leverage is, and how to determine an appropriate amount of leverage for your trading.
DailyFX provides forex news and technical analysis on the trends that influence the global currency markets.