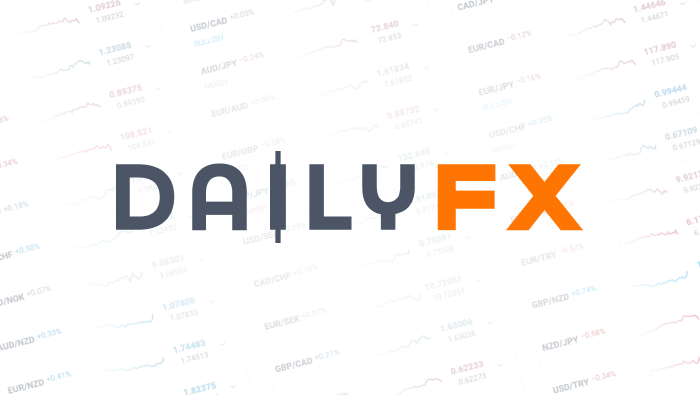 USDCHF Retail Bullish Sentiment at 3-Year Highs
Talking Points:
SSI for the USDCHF has broken +7 for the first time in 3 years.

Bullish bias by retail traders indicate potential USDCHF decline.

Possible long term target of 400 pips to the downside.
As a technical trader, I like to learn lessons from history. I believe there is an edge in identifying situations that occurred in the past and recognizing when a similar situation is playing out again in the current market. For the example we are focusing on today, we have to go back 3 years to find a similar occurrence.
The current SSI reading on USDCHF has crossed the +7 level which means over 87% of FXCM retail traders' positions are long USDCHF. This hasn't happened for 3 years, so what can we do with this information? Historically, what does this mean?
How to Read the Speculative Sentiment Index (SSI)
The Speculative Sentiment Index is a proprietary tool that can be found on this page updated once a week. It gives us a ratio of how many FXCM retail traders are currently long and short for each major currency pair. The SSI is written as a single number.
A positive number indicates there are more buyers than there are sellers and the number will equal the amount of buyers for every 1 seller. So an SSI reading of +2.5 for a given currency pair would mean there are 2.5 buyers for every 1 seller; or a 2.5:1 ratio.
A negative number indicates there are more sellers than there are buyers and the number will equal the amount of sellers for every 1 buyer. So an SSI reading of -1.7 for a given currency pair would mean there are 1.7 sellers for every 1 buyer; or a 1.7:1 ratio.
We take this data and plot it on a chart alongside the currency pair's price. This is what we see in the image below. The top part of the chart shows the price in black with the SSI histogram in green and red. Below the main chart we have the actual number of traders long and short for more detail. This SSI chart of the USDCHF has been in positive SSI territory for quite some time, but not too often have we reached the extremes we see today.
Learn Forex: Speculative Sentiment Index (SSI) on USDCHF
What Does the SSI Tell Us?
The SSI tells us how many traders are long and short for each pair, but how does that help us determine where price might be headed? Well it turns out, most retail traders lose money in the FX market. There are several reasons why this happens, but a big reason is because many retail traders try to pick tops and bottoms and take countertrend trades. These are lower probability trades that actually assist a trend to continue when these retail traders are stopped out. So whenever we see a large amount of retail traders stacked on one side of the market, a move against them could result in a larger than normal move in the direction of the overall trend.
Bottom line: We want to take the opposite trade than what is displayed on the SSI. This means the SSI is a 'contrarian' indicator. When SSI is positive, we want to look for selling opportunities. When SSI is negative, we want to look for buying opportunities.
Applying SSI Knowledge to USDCHF Today
So today's SSI reading of +7 is a huge bet by retail forex traders that the USDCHF is going to move higher. But if the USDCHF falls, we could see some massive moves to the downside as retail traders are stopped out. Looking at the chart, the USDCHF has a ways to go before hitting major support if it does fall; 180 pips away followed by a support level 410 pips away.
Learn Forex: Weekly Chart of USDCHF (Short Trade)
(Created using Marketscope 2.0 charting package)
We could open short 2 lots with both stops set at 0.9180 (-200 pips) and limits set for 1 lot @ 0.8798 (+180 pips) and 1 lot @ 0.8566 (+410 pips). After our first profit target is hit, we can then move our stop to breakeven on our 2nd lot. This is a longer term trade that will require patience, but is the type of opportunity I am looking for when it comes to SSI.
Speculating With Speculative Sentiment
There are no guarantees in trading. Historical performance is not indicative of future results. So just because the SSI has shown to be fairly reliable in the past does not guarantee that it will work in this situation. But with an understanding of SSI and sound money-management, this could be a great time to trade this specific scenario on the USDCHF.
Good trading!
---Written by Rob Pasche
Take this free 20 minute "New to FX" course presented by DailyFX Education. In the course, you will learn about the basics of a FOREX transaction, what leverage is, and how to determine an appropriate amount of leverage for your trading.
Register HERE to start your FOREX learning now!
DailyFX provides forex news and technical analysis on the trends that influence the global currency markets.