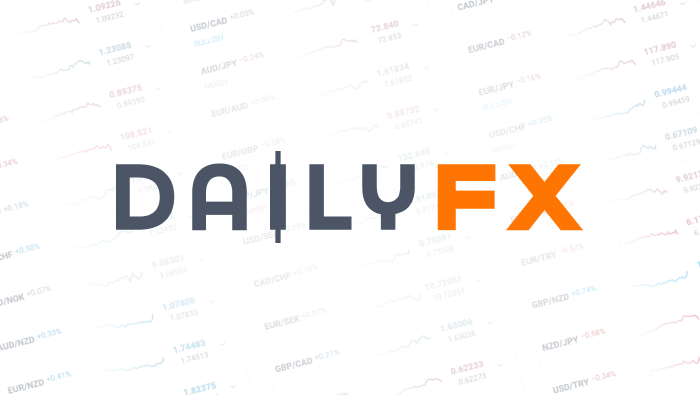 Using Ichimoku to Help You Catch the Runaway USDCAD Train
Talking Points
-Support Is Relative
-Ichimoku Cloud Provides real-time Trend Support
-Ichimoku Trade Example with USDCAD's Bullish Breakout
USDCAD has the potential to be one of the hottest trades in 2014. When you look at the charts, you can see the opening range of 2014, USDCAD broke out to the upside quite aggressively. While you don't want to chase price for fear of buying the top, Ichimoku can help you find opportunities to enter the trade in the direction of the overall trade with a favorable risk: reward ratio.
Support Is Relative
The market is always moving which makes trading akin to shooting at a moving target. From a trading point of view, it's important to see when an uptrend could be taking on a small-term correction so that when the overall move appears to be looking to push higher, you can identify an attractive entry. While there are a handful of tools available , the Ichimoku Cloud can be a very helpful tool because the cloud combines mid points of two critical moving averages as well as a 50% point over the last 52 trading periods acting similar to a dynamic Fibonacci level updating on your chart.
Learn Forex: USDCAD feels like a Runaway Train to 1.10+
Presented by FXCM's Marketscope Charts
The chart above helps you see some of the potential for USDCAD upside. Of course, the potential trend could run into some difficulties if the taper in the US gets off course due to poor U.S. data but it's becoming clear that Canada is going the way of Australia in seeking a weaker currency to improve global competitiveness. Fundamentals aside, we can look to Ichimoku and price action to help us see where might be an attractive re-entry point on the trend should the market cooperate which SSI shows that it may do so.
Learn Forex: SSI Is Showing USDCAD Shorts Continuing To Build Which Argues Trend Resumption
Courtesy of DAILYFX PLUS Speculative Sentiment Index
Ichimoku Cloud Can Provide Real-Time Trend Support
Ichimoku is a valuable technical tool on any time-frame. Due to my preference for swing trading, 4-hour and Daily are my bread and butter while 1-hour can also bring value for day trading or trades I intend to only hold for a few days out of the trading week. If you look back over the trend that has emerged in USDCAD since October (or roughly 500+ pips ago), you can see the cloud has been helpful in seeing trend impulses and corrections which are helpful to enter back into the trend.
Learn Forex: USDCAD Potential Re-Entries Based on 4-HR Ichimoku
Presented by FXCM's Marketscope Charts
Please note that as a technical level of support, Ichimoku cloud will often act as support or show you when a trend is reversing. To see when a trend may be reversing you should see the technical function of the cloud reverse as well. You will be able to tell this when the cloud transforms as price support and into price resistance.
Learn Forex: Cloud Role Reversal Is a Technically Significant Development - EURAUD
Presented by FXCM's Marketscope Charts
Ichimoku Trade Example with USDCAD's Bullish Breakout
Presented by FXCM's Marketscope Charts
Entry to Buy: 1.0720-1.0803 (Cloud Confluence with 38.2-61.8% Fib Zone)
Stop: 1.0570 (Beginning Price of Current Impulse)
Limit: 1.1225 (50% Fib of 2009 – 2011 Range)
If this is your first reading of the Ichimoku report, here is a definitive guide on the versatile indicator:
-Full Candle Bodies above the Kumo Cloud
-The trigger line (black) is above the base line (light blue) or is crossing below
-Lagging line is above price action from 26 periods ago (Bright green line)
-Kumo ahead of price is bullish and rising (blue cloud = bullish Kumo)
USDCAD has the beginning signs of two geographically connected economies with central banks that are showing a clear divergence in Monetary Policy as the Fed committed to begin tapering their QE in December. Recently, the Bank of Canada has begun to sing a different tune. Earlier this week, the BoC Business Outlook Survey voiced consistent worries about the upcoming 12-months for the Canadian economy as domestic demand is weak and 2/3rds of firms surveyed expect CPI inflation to be near 1% which shows a weaker economy which could cause BoC to act in one or more ways to stimulate the economy which could weaken the loonie.
Just as a refresher, the most recent similarity to monetary policy divergence between two countries with very similar economic drivers has been AUDNZD. If the USDCAD takes on a similar trajectory, you can see how this would be a trend that you'd want to participate in at appropriate levels.
Learn Forex: Could USDCAD be the New AUDNZD?
Presented by FXCM's Marketscope Charts
Happy Trading!
---Written by Tyler Yell, Trading Instructor
To contact Tyler, tyell@dailyfx.com
Tyler is available on Twitter @ForexYell
To be added to Tyler's e-mail distribution list, please click here.
As a dedicated FX Trader, would you like the following?
Faster access to fundamental releases that is likely to move the markets
Feedback on market movements in real time
Real time Speculative Sentiment Index Readings
Free One-Day Unlimited Access Trial Available Here
If so, our Real-Time DailyFX on Demand is a fee based service that gives you access to our professional trading staff from 6am – 2pm ET Every trading day so you can get feedback on your trade setups and ideas.
DailyFX provides forex news and technical analysis on the trends that influence the global currency markets.