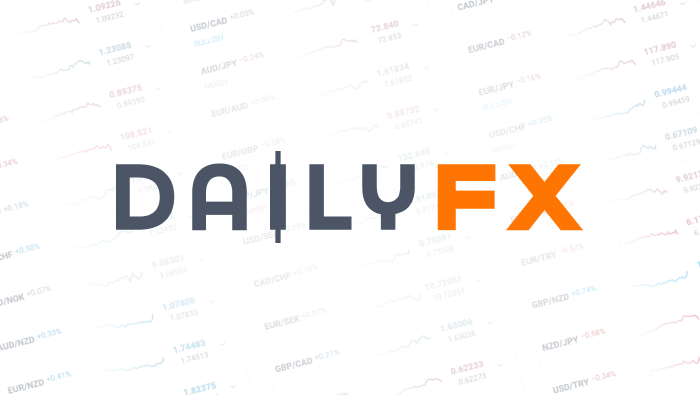 How to Find USDCAD Entry Levels with Fibonacci Retracements
Talking Points
- USDCAD has been on an uptrend and may continue to rally higher
- A pullback to a Fibonacci level with a Japanese candlestick reversal pattern would provide an excellent risk to reward entry at an area of significant support watched by Forex Traders
- In an uptrend, a stop can be placed one Fibonacci level below the level that was entered for the long trade.
After a big uptrend seems to stall and pullback, novice traders oftentimes try to pick a top and short the previous move. Usually, they have some initial success, but when the correction ends and the uptrend resumes, these traders end up losing. Experienced Forex trend traders will take a different approach. They will scan their charts and look at the uptrends that they may have missed and then use a method to quickly and easily identify areas where they can pick up these strong currency trends at a discount.
Forex traders use the Fibonacci ratios of 23.6%, 38.2%, 50%, 61.8% and 78.6% to anticipate where a profit-taking decline might end. Forex traders will wait for price to successfully test a Fib level and bounce higher. A Japanese candlestick reversal pattern such as a bullish engulfing, hammer, or morning star that forms at one of these Fib levels is additional visual confirmation. These patterns are useful at showing that a particular Fib level will hold and the uptrend is about to resume.
(Created using FXCM's Marketscope 2.0 charts)
Trading Setup
The current trading setup below shows a USDCAD daily chart uptrend resuming from a correction that ended on September 18th near at 1.0181. From this point, USDCAD has rallied over 500 pips to a high of 1.0707 on December 6th. For the last four days, USDCAD is in correction mode in what appears to be an orderly profit-taking decline. Typically, a currency pair will experience a 23.6% to 50% correction before the uptrend resumes. In other instances the correction can be as deep as 61.8% or 78.6% of the upswing rise. At the time of this writing, USDCAD is trading at 1.0624 and the 23.6% Fibonacci retracement is at 1.0583. Traders will look for a successful test of this key support level before entering long. One of the candlestick reversal patterns pictured in the above diagram may appear as price rebounds from this support zone.
The Trading Plan
Once USDCAD forms a bullish reversal Japanese candlestick pattern at a key Fibonacci level i.e. 23.6%, 38.2%, 50%, 61.8% or 78.6%, and starts to move up, look to enter long with a stop placed about 4-pips below the next level of Fibonacci support under the entry. A limit can be set at 1.0768 which is slightly above the recent high made on December 6th. This amounts to about 86 pips of risk and a 186 pips of potential gain.
Remember, there are four other common Fibonacci levels to watch as well. So if the USDCAD fails to bounce from the 23.6%, then we can repeat the same method of first looking for a candlestick reversal pattern at or near the Fibonacci level, entering long after a bounce, and then placing a stop four pips below the next Fibonacci level. In fact, if the correction moves lower, we have the option to move our limit down to the next level of resistance.
Learn Forex: USDCAD Fibonacci Setup
(Created using FXCM's Marketscope 2.0 charts)
If USDCAD declined to the 0.786% level, the stop would be placed four pips below the swing low at 1.0174 and profits could be taken 1.0582. The deeper the correction, the less likely the trend may continue as traders that were reluctant to buy the dips are unlikely to push price higher. If traders are aggressively buying dips at the 23.6% and 38.2% because they believe that there is good value, the trend is more likely to continue with new highs being made.
Traders hoping get long at lower levels miss out and are forced to get in at higher and higher levels propelling price higher. Though it must be noted that if the correction exceeds 100% of the upswing, a change in trend direction may be underway. In sum, traders can use a combination of candlestick patterns and Fibonacci levels to identify high probability trades in the direction of the trend.
---Written by Gregory McLeod Trading Instructor
To contact Gregory McLeod, email gmcleod@dailyfx.com.
To be added to Greg's e-mail distribution list, please click here.
Follow me on Twitter @gregmcleodtradr.
This article showed you how to use Fibonacci to trade USDCAD. I want to invite you to enroll in our free Fibonacci Retracement Course to further your understanding of Fibonacci. Sign our Guestbook to gain access to this course that will help you get up to speed on Forex market basics. You can master the material all while earning your completion certificate. Register HERE to start your Forex learning now!
DailyFX provides forex news and technical analysis on the trends that influence the global currency markets.