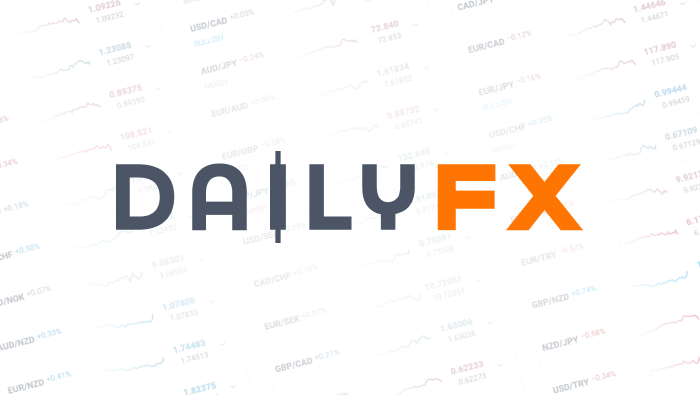 Stong & Weak: Australian Dollar Weakness in Focus
Talking Points:
-AUDUSD gets rejected at .95 horizontal resistance hinting at future Aussie weakness
-US Government spending debate and RBA rate decision may provide a catalyst for Aussie weakness
-Enter the AUD sell currency basket while keeping the Euro (EUR) buy currency basket open
When comparing a currencies general trend against their 200 Simple Moving Average, this past week has seen the Australian Dollar drop two rankings. This drop represents a tie for the largest in the week (tied with the US Dollar).
Based on structural weakness seen in the Aussie and a rejection of the AUDUSD pair at the significant .95 price level, we think Australian Dollar weakness will return to the market.
Forex Strategy: Matching Strong versus Weak
| Currency | Up Arrows | Down Arrows | Change From Last Week |
| --- | --- | --- | --- |
| NZD | 6 | 0 | No Change |
| CHF | 6 | 1 | Higher 1 ranking |
| GBP | 4 | 3 | No Change |
| EUR | 4 | 3 | Higher 1 rankings |
| AUD | 3 | 4 | Lower 2 rankings |
| CAD | 2 | 5 | No Change |
| JPY | 2 | 5 | Higher 1 ranking |
| USD | 0 | 7 | Lower 2 rankings |
Chart created by DailyFX EDU Robert Warensjo
There are a couple of news events that could spark a large move in the Australian Dollar.
First of all, US lawmakers are debating spending bills that if left undecided, could lead to a partial government shutdown of services. Then, US lawmakers have to additionally negotiate the debt ceiling on the US spending. This leads to uncertainty because more heat is being placed on the US economy to slow down the spending. This could impact other main world markets in Europe and Asia due to the size of the US economy.
Australia fits into this equation because they have strong ties with the Chinese economy. China is the biggest export destination of Australian goods. China is the largest importer into Australia. If the US economy reduces their spending, then China has less foreign demand for their products which affects their pull into Australia.
Secondly, Australia's central bank, the Reserve Bank of Australia, releases their announcement on target interest rates Tuesday at 04:30 GMT. The RBA has been in a rate cutting mode for nearly 2 years now due in part to China's slowing economy. Though the recent Fed 'no taper' announcement may lift emerging markets like China, the no taper signal indicates weakness still persists and that inflationary pressure may be tamed in US and China. Weak Chinese inflation means downward pressure on Australia inflation and rates.
Learn Forex: Austalian and Chinese CPI Correlation
Chart Data using tradingeconomics.com
Notice in the chart above how inflation has remained muted in both China and Australia even on the heels of the Fed's QE3 announcement from September 2012. All of that money printing didn't improve much of the worldwide spirits and spending. Therefore, look for the positive effects of 'no taper' to wear off which could hurt the value of the Australian Dollar.
Executing the Trade
Last week, we highlighted Euro strength and purchased Euro's through a basket of currencies. The position was slightly underwater but never hit the stop loss of 1.5%. We will keep that Euro buy currency basket trade open.
This week, we'll add a short AUD currency basket trade. The stop loss will be 1.5% of the account balance and we'll take profit at 3.0% for a 1:2 risk-to-reward ratio.
The currency baskets offer several advantages. Trading a currency rather than a pair is a good way to spread out and diversify your exposure. This way, we are selling the AUD against a basket of currencies allowing us to isolate the valuation of the AUD.
Good luck with your trading!
Gauging relative strength of currencies is a common method employed by traders of all skill levels. The analysis is fairly simple and straight forward as previously laid out in "Know the Strong and the Weak Currencies." The process can take about 15-20 minutes and doesn't need to happen but once or twice per week.
---Written by Jeremy Wagner, Head Trading Instructor, DailyFX Education
Follow me on Twitter at @JWagnerFXTrader.To be added to Jeremy's e-mail distribution list, click HERE and select SUBSCRIBE then enter in your email information.
See Jeremy's recent articles at his DailyFX Forex Educators Bio Page.
If you would like to learn more about using Simple Moving Averages in your strategy, register to take this free 20 minute "Trading with Moving Averages" course. You'll learn how to use moving averages to detect trend and trigger signals.
Register here to start your learning.
DailyFX provides forex news and technical analysis on the trends that influence the global currency markets.