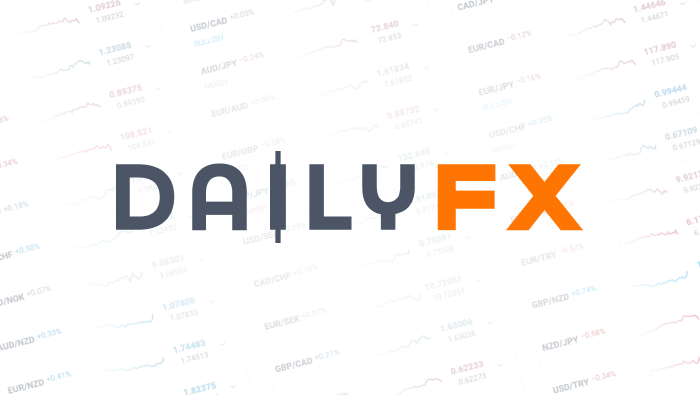 Using Price Channels to Manage Risk & Set Profit Targets
Article Summary: Learning to read price channels can be a very helpful tool in ranging or trending markets. Here is a quick walkthrough on identifying price channels so that you can better set stops and trade limits.
"To invest or speculate successfully, one must form an opinion as to what the next move of importance will be in a given stock. Speculation is nothing more than anticipating coming movements. In order to anticipate correctly, one must have a definite basis for that anticipation... "
-Jesse Livermore
What if you had tomorrow's newspaper today? That is often the 'Holy Grail' type of system that most traders look for when choosing an indicator or trading system but please understand that you will likely wind up frustrated and lighter in the wallet when looking for a 100% trading system. However, you can take the common movements of a currency pair to help you see where price is likely to end its advance or run out of steam on the downside.
Learn Forex: Price Channels Can Hold Even on Extreme News like NFP
In this article, you'll learn to develop the skills necessary to:
Identify Price Channels
Set Stops & Limits Off Of Price Channels
When identifying price channels there is are two key things you can look for that will make your job much easier. The first is to recognize if there is a trend with higher highs in price and higher lows in price for an uptrend or the opposite for a downtrend. If you've recognized higher highs and higher lows then you can take look to see if the higher highs and higher lows are moving in sync.
Learn Forex: Identifying A Potential Channel
Once you've clearly identified higher highs and higher lows or lower highs and lower lows for a downtrend, the next step is to draw a channel. Drawing a channel on the chart is as easy as connecting the highs with a line tool and then connecting the lows with a tool. This will provide the map for your trading going forward.
Learn Forex: Higher Highs & Higher Lows on XAUUSD are identified with a Line Tool
Tracking & Trading the Market's Foot Print
Another benefit to using price channels for entries and exits is that your trading only what the market is likely to provide as opposed to some unground and lofty profit gain that you hope to achieve. At the bottom of the GBPUSD & XAUUSD chart, you'll notice that the Average True Range or ATR is shown in accordance to the channel. This is helpful because you can base your exits on what the market has been doing over the last fixed number of periods and working to capitalize on those behaviors.
Simply put, if your target is beyond the Channel or outside of the ATR that the channel is covering then you have a lower probability of your target being hit. Naturally, that doesn't mean that your target will not be hit but rather that it would take a move outside of the ordinary price action to hit your target. As a trader who is looking to make money in an uncertain future, it may be best to set profit targets within common price action and as defined by the channel than hoping for an outsized move outside of the channel.
If you're unfamiliar with the great signals that can be gleaned from Price Action alone, feel free to register & take our FREE Course here.
Entering & Exiting With the Help of Price Channels
When entering off a price channel there are a few things that you'll likely want to concentrate on. First, it's good to see indecision or a lack of conviction when price touches the price channel and this can be seen through a long wick of a price action candlestick. A long wick shows you that price has been rejected at that level and you may see price move back to the opposite side of the channel providing you a good entry of real-time price action.
Learn Forex: Channel Touches With Often Converge With Other Indicators
Another convicting note when trading price channels is that you'll often notice that other key indicators or tools will present signals as price touches the channel line. In other words, if you see price touching a channel top as RSI is showing overbought or a major Fibonacci Expansion level is hit then you have further conviction that this may be a good time to take profits or exit the trade. In the tune of high probability conservative trading, when setting targets, it's often best to set targets on the inside of the channel so that your target is more likely to be hit that on the outside of the channel.
Closing Thoughts
Trading price channels are a great way for new and experienced traders to approach the FX market. However, we still recommend trading in the direction of the trend even with channels. Also, please remember that 'the trend is your friend until it ends' so it is important to keep stops in place because eventually, the channel will run its course and then you can go looking for new channels to trade.
Happy Trading!
-Written by Tyler Yell, Trading Instructor
To be added to Tyler's e-mail distribution list, please click here.
As a dedicated FX Trader, would you like the following?
Faster access to fundamental releases that is likely to move the markets
Feedback on market movements in real time
Real time Speculative Sentiment Index Readings
Our Real Time Analyst on Demand is a fee based service that gives you access to our professional trading staff from 6am – 2pm ET Every trading day so you can get feedback on your trade setups and ideas.
DailyFX provides forex news and technical analysis on the trends that influence the global currency markets.