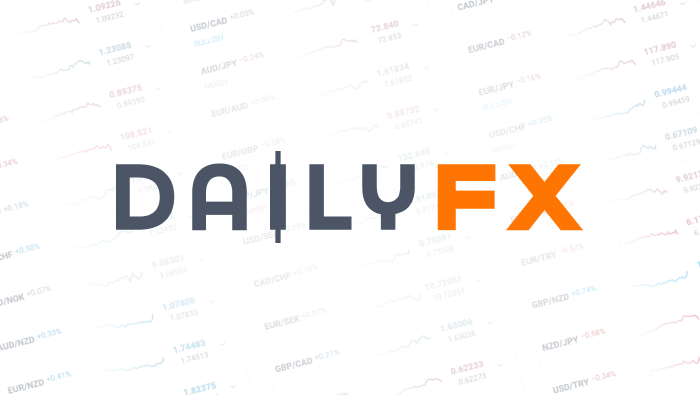 Swiss Franc Test Multi-Year Highs Against Australian Dollar
Article Summary: Using this simple Forex technical analysis technique, determine the relative strength and weakness of a currency rather than a currency pair. This is an easy way for Forex beginners to identify stronger versus weaker currencies to trade. By using this simple analysis tip, we find the Swiss Franc (CHF) and Japanese Yen (JPY) remain 2 of the stronger currencies while commodity currencies New Zealand Dollar (NZD) and Australian Dollar (AUD) remain the weakest.
Gauging relative strength of currencies is a common method employed by traders of all skill levels. The analysis is fairly simple and straight forward as previously laid out in "Know the Strong and the Weak Currencies." The process can take about 15-20 minutes and doesn't need to happen but once or twice per week.
Currency trends can be long and strong. Current trends are no different as the Swiss Franc and Australian Dollar are current market examples. (To learn more about creating your own grid as noted below, see "Trading a Weak Australian Dollar.")
As a matter of fact, when making a note of the tally of strong versus week this afternoon, we discovered that the Swiss Franc is above its 200 period Simple Moving Average against the other 7 main currencies. Likewise, the Aussie was down and weaker against 6 counterparts.
Learn Forex: Simple Forex Analysis Currency Strength Results
| Currency | Up Arrows | Down Arrows |
| --- | --- | --- |
| CHF | 7 | 0 |
| JPY | 6 | 1 |
| GBP | 4 | 2 |
| EUR | 4 | 2 |
| USD | 3 | 4 |
| CAD | 2 | 5 |
| AUD | 1 | 6 |
| NZD | 0 | 7 |
Chart created by DailyFX EDU Robert Warensjo
What I find really interesting about the chart above is how DailyFX's Speculative Sentiment Index shows traders are fighting these strong trends.
Learn Forex: SSI Shows Current Trends May Continue
Notice in the chart above for FXCM's Speculative Sentiment Index Analysis, the red boxed area represents those currencies that are being sold to buy the Greenback. Notice how the strongest currencies (CHF and JPY) are being sold while traders buy the Dollar.
Additionally, the AUD and NZD are the 2 weakest currencies yet the retail traders are buying them while selling the US Dollar. Clearly, the traders in these 4 currencies are fighting the trend. This chart in isolation would suggest current trends of strength and weakness may continue.
Placing a Strong or Weak Currency Trade
Generally speaking, there are 3 ways to trade a strong Forex trend. The first 2 methods pertain to matching a strong currency against a weak currency creating a currency pair. Using the chart above, a trader may look to buy the CHF while simultaneously selling a weak currency like the NZD or AUD. This is a very common method practiced by experienced traders who would sell the AUDCHF pair or the NZDCHF pair noting they are trading at levels not seen in the past 24 months and may consider using our 4 step guide to trading breakouts.
Another way to trade a strong (or weak) currency would be through a basket of currencies. There are several advantages to trading baskets with one of the most important advantages being diversification. By choosing a currency rather than a pair, you have your eggs spread across multiple buckets without being exposed solely to a specific currency pair. Diversification becomes especially important during high volatile market conditions including news events.
That way, if there is a surprise announcement by the Swiss National Bank where the AUDCHF actually strengthens which is contrary to our trend analysis above, then our account is not fully exposed to the surprise news.
Trading baskets can be handled in many different ways. You can create your own basket or use the Mirror Trader Platform to organize your trades. For example, let's assume you normally trade a 100k position but you want to spread your trade across four Aussie pairs. Then, utilize a 25k position for each of the four pairs giving you a total exposure of 100k.
Bring a powerful basket approach to trading strong Forex trends. This simple analysis technique will help you identify a relative strong or relative weak currency to trade.
Good luck with your trading!
---Written by Jeremy Wagner, Head Trading Instructor, DailyFX Education
Follow me on Twitter at @JWagnerFXTrader.To be added to Jeremy's e-mail distribution list, click HERE and enter in your email information.
See Jeremy's recent articles at his DailyFX Forex Educators Bio Page.
The mirror platform offers a one click method to enter and exit the basket trade. Join our live Mirror Trader platform walkthrough each Tuesday at 10am ET or Wednesday at 3 pm ET and ask your questions in real time. You can also join our Mirror Trader mailing list to learn more about live webinars using the Mirror platform or articles related to trading with Mirror. Click HERE and enter in your email information.
Would you like to learn how to Trade Like a Professional? Take this free course where you will learn the basic elements of a trading strategy including trend trading. Successfully complete the learning checkpoint questions and receive a certificate of completion. Get started now by registering HERE.
New to Forex? Watch this introduction video.
DailyFX provides forex news and technical analysis on the trends that influence the global currency markets.