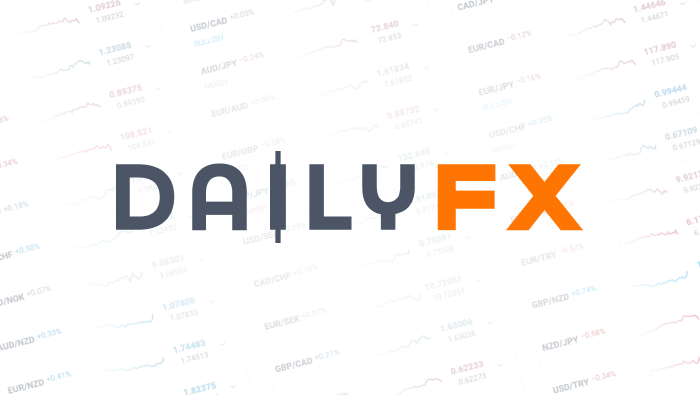 Ichimoku Shows EURUSD Fall May Mimic Earlier GBPUSD Drop
Article Summary: The benefit of trading a system is that a system should give you enough confidence to take a signal once generate and enough confidence to never be jilted by a losing trade. Ichimoku is a full technical trading system that illustrates support and resistance with specific rules that can be used on any time frame and combined with price action in the form of candlesticks (Free Online Course registration).This article will highlight the benefit of system trading and a trade of the week that aligns with Ichimoku Rules.
When you are Trading Trends with Ichimoku, a cloud breakout is often seen as the potential beginning of a new trend. Because this is a completely technical system, some traders will either leave out fundamental analysis or focus on it to a lesser degree. What amazes many new traders is that the news often feeds the fuel to the current trend whether they are paying attention to it or not and the EUR drop against most currencies is a prime example.
EURUSD drove hard into the cloud off the heels of the Italian election which arrested any confidence in the country that houses the third largest bond market in the world. On March 18th, the market first heard about the Cypress bailout which involved bank deposit haircuts that caused a gap to the downside of EURUSD on the week open of 170 pips. Today, Dutch Finance Minister and president of the Euro group of Eurozone Finance Ministers Jeroen Dijsselbloem stated that the Cyprus Bail-In will serve as a template for future Eurozone bank restructurings if similar bank problems persist which was later rescinded as a misinterpretation but the markets stayed near the day's lows.
What's great about this phenomenon is that for trader's looking to simplify their trading and not spend their day pouring over the news, the price continued to move in the direction of the news as often happens in trend trading all markets. In other words, in a Bearish environment (like we have with EURUSD as shown by price in relation to the cloud) bad news is often exaggerated and accelerates the move and most good news is blown aside. In Bullish environments (like we have with AUDUSD), good news is often exaggerated and accelerates the news where as bad news is shrugged off.
Learn Forex: Price Often Tells You Everything You Need To Know About the News
(Created using FXCM's Marketscope 2.0 charts)
Something important is happening with the EURUSD, Daily chart that is as simple as ABC. That observance is that price hasn't broken highs below the cloud around 1.3150 levels as new lows have been created on the year similar to what we saw on the first week or two of the GBPUSD drop at the beginning of the year. This suggests that buyers will begin exiting positions held for a while and larger drops can result.
What Does This Have To Do With System Trading?
System trading can exist in any rule based trading methodology whether it is automated or manual. The key to successful rule based system trading is the discipline necessary to stick to the entry and risk rules set forward by the system. Therefore, developing or finding a system that you believe enough in full-heartedly to take every signal and hold on to the trade to the end will serve you better than the flavor of the month system you receive in your email inbox.
Developing that iron-clad discipline is no easy feat but as you know, the rewards are worth the fight. You will know you have the disciplined required when you can close out a trade without hesitation or guilt. You'll also see the discipline when you close out a winning trade without feeling like you've been in a knock-out battle.
Ichimoku Trade: SellEURUSD as All Rules Below Are Aligned On the Chart And EUR Continues To Weaken
(Created using FXCM's Marketscope 2.0 charts)
Ichimoku Trade: Sell EURUSD as all rules below are aligned on the chart
Stop: 1.3110 (Most Recent Swing High)
Limit: Limit (Monthly Pivot S2 used As Price Target)
If this is your first reading of the Ichimoku report, here is a recap of the rules for a sell trade:
-Price is below the Kumo Cloud
-The trigger line (black) is below the base line (light blue) or is crossing below
-Lagging line is below price action from 26 periods ago (we also received confirmation on cloud bounce)
-Kumo ahead of price is bearish and falling
-Entry price is not more than 300 pips away from base line as it will likely whip back to the line if we enter on an extended move.
When employing Ichimoku to spot good entries in the direction of a strong trend, bounces off the trigger line while honoring the other rules can provide great entries. The chart showsEURUSD price just crossed back above the trigger line then moved sharply lower to the price channel low where we look for a further break lower. If price remains below the cloud but moves above base line (light blue) on a news shock then we can move to the sideline and you should keep your eye out for price crossing back below the base line ontrend continuation.
Happy Trading!
---Written by Tyler Yell, Trading Instructor
To contact Tyler, email instructor@dailyfx.com.
To be added to Tyler's e-mail distribution list, please click here.
Unsure which indicators match up with your skill set?
Take our Forex Trader IQ Course to receive a custom learning path for how to trade FX.
DailyFX provides forex news and technical analysis on the trends that influence the global currency markets.