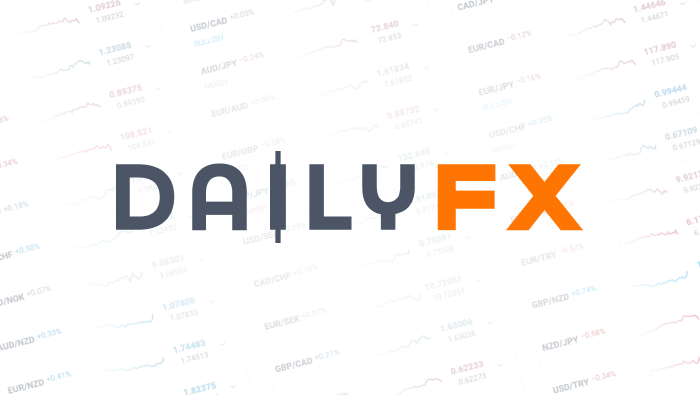 Learn Forex: Using Equities and Japanese Yen Correlations
Article Summary: Technical analysis shows the US equity market at resistance even though it is at 5 year highs. This resistant puts the stock market at risk of a significant correction. When applying the analysis to forex charts, wait for significant levels of support to break before selling the highly correlated AUDJPY.
Although US equity prices are near all-time highs, price patterns show a cluster of resistance while investor sentiment is at high levels. If these patterns are correct, then the S&P500 is at high risk of a significant sell off which could reach bear market territory of 20%.
Learn Forex: Stock Market at Risk of Correction
(Created using FXCM's Marketscope 2.0 charts)
As we can see above, the SPX500 (which tracks the S&P500) is showing the current price pushing into 3 levels of resistance. This resistance is likely to offer some type of reaction to the downside so a correction is probable. The 3 points of confluence are:
*Fibonacci Expansion connecting the 2009 low->2011 high->2011 low shows an extension reaching near 1485 (Horizontal Blue Line 0.618)
*Fibonacci Expansion connecting the October 2011 low->October 2011 high->November 2011 low shows an extension reaching 1491 (Horizontal Red Line 1.618)
*Fibonacci Expansion connection the November 2012 low->December 2012 high->December 2012 low shows an extension reaching 1496 (Horizontal Maroon Line 1.000)
These extensions merely point to a cluster zone of resistance. Although prices are currently above these levels, they are struggling to continue higher. Additionally, sentiment levels measured through AAII (The American Association of Individual Investors) are the most bullish since February 2012 which was just weeks prior to the March 2012 top. (The data point referenced is taking the Bullish advisors minus Bearish Advisors…this is at levels not seen since February 2012.)
If the pricing patterns displayed are correct, the SPX500 is at risk of correcting and testing the November 2011 low at 1150.
Equities and Currency Correlations
Certain currencies tend to show strong correlations with the stock market. The forex pair we will discuss today is the AUDJPY.
Learn Forex: Equities and AUDJPY Historical Correlation
Historically, the AUDJPY has shown a correlation with the SPX500 as we can see above. A reading close to 1.0 represents a perfect correlation. This means that if the SPX500 moves higher, then the AUDJPY tends to move higher. A reading near zero means there is no correlation between the movements of the AUDJPY and the SPX500.
As the picture above notes, correlations don't last forever. They move into and out of favor so we don't want to rely on the correlation exclusively. However, we can use one part of the correlation to help us establish our longer term bias for the other.
The current 100 day correlation is fairly weak at .38. A weak correlation suggests the market is fragmenting. So our approach to trading the AUDJPY will need to be objective to help keep us from trading against the predominate trend.
When looking at the chart of the AUDJPY, it is clearly in an uptrend as the Japanese Yen is arguably the weakest currency over the past few months. We have written about the Yen weakness many times in the past several weeks. Is the trend finally ending? Possibly, but we won't know for sure until support levels get broken.
Therefore, this puts one part of our correlation (SPX500) at odds with the other part (AUDJPY). The SPX500 is displaying a bearish pattern. Yet the AUDJPY has been in a strong bull run with no end in sight. How do we integrate this into our analysis?
Forex Technical Analysis
Using forex technical analysis, we are going to identify key levels of support which we will use to continue with our bullish bias in the AUDJPY. If these key levels begin to break down, then that could signal the top is in place for the stock market and a correlated top in the AUDJPY.
Two common methods of technical analysis that we'll use in identifying support will be drawing trend lines and the 200 period simple moving average. (To learn more about applying moving averages in forex trading, register to take this free Moving Averages course. By the end of the course you will learn which averages are popular and how to apply strategies incorporating moving averages.)
Learn Forex: AUDJPY Support Zone
(Created using FXCM's Marketscope 2.0 charts)
When drawing the trend line, we want to connect common swing lows that have supported prices in the past (see green circles from which we draw the black line). When extending this line forward, it provides us a point where we can change our bullish bias to neutral or even bearish.
Additionally, notice how the 200 period simple moving average also moves in the same price zone as the trend line. Currently, this price zone sits at 91.50-92.50. Until this zone is broken, a trader can continue keeping a bullish bias on the AUDJPY.
However, if the black support line and the blue 200 Simple Moving Average is broken, then it will be time to stand aside and consider a short bias to the pair.
The bottom line, the equities market appears poised to sell off. Although the AUDJPY historically correlates to stock market movements, this correlation does not hold all of the time and tick for tick. Therefore, wait for strong levels of support to break before initiating short trades in the AUDJPY if stocks to correct. (For a review of a breakout strategy applied to the GBPJPY, watch this recording of High Probability Breakout Trading in Forex 01.23.)
Happy trading!
---Written by Jeremy Wagner, Head Trading Instructor, DailyFX Education
Follow me on Twitter at @JWagnerFXTrader.To be added to Jeremy's e-mail distribution list, click HERE and enter in your email information.
New to the FX market? Save hours in figuring out what FOREX trading is all about.
Take this free 20 minute "New to FX" course presented by DailyFX Education. In the course, you will learn about the basics of a FOREX transaction, what leverage is, and how to determine an appropriate amount of leverage for your trading.
Register HERE to start your FOREX learning now!
DailyFX provides forex news and technical analysis on the trends that influence the global currency markets.