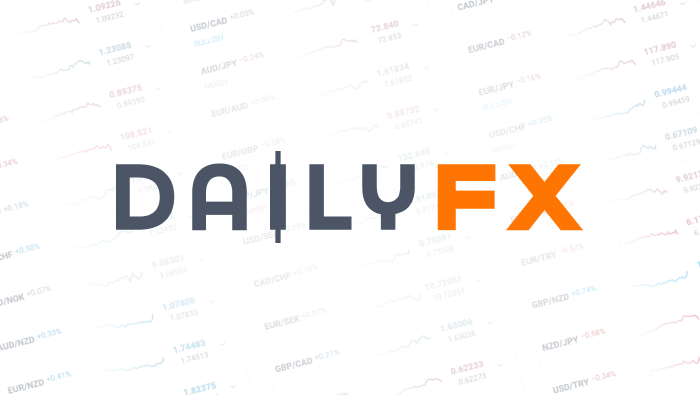 When The Market Gives Ranges, Trade Ranges!
When The Market Gives Ranges, Trade Ranges!
One of the big things that most traders will learn is that strategies, no matter how strong or consistent, often work optimally in only one of the possible market conditions.
The 'Risk On, Risk Off,' environment has had many FX traders retreating for the sidelines, as the trending strategies that worked for them during Quantitative Easing are no longer holding up.
As a trader, I can understand… but as a trader, I also know that my time is best used trading rather than sitting on the sidelines, so that's when I adjust the my approach in an attempt to match the market conditions. This is where I pull out my range strategies and look for optimal situations.
If you're not comfortable trading in Range-Bound or 'Rang-y' markets, please join us in the DailyFX+ Trading Room, where myself and the DailyFX Education Group show our traders the same strategies that we use to navigate the markets.
Of current note is the Aussie/Dollar hourly chart:
The current bout of US Dollar weakness has pushed Aussie nearly 150 pips from it's lows. Since the close of the US Session, Aussie has been tepidly moving with a slight upward drift.
ADX, or Average Directional Index is an indicator commonly employed for Range-Trading, and its currently sitting near the decisive 35 level, indicating the the previous trend is waning – and the environment may be ripe for Range-based entries.
Additionally, notice the CCI Divergence that's taking place. As price has continued to climb higher, CCI has read lower. I don't quite have a sell trigger on CCI, although one may be coming around the corner.
If price action moves the way that I'm looking for, this could present a compelling Risk/Reward opportunity. If Aussie prices lower, breaking the 1.0530 level, I'm looking to go short with my stop 30 pips away. I'm looking to get a minimum of 60 pips on this trade, but I'm going to manage this in the hope of taking the pair back to the 1.04 level that it had traded at recently.
If you'd like to learn the strategy that I'm using in this setup, I'd be happy to help! In the DailyFX+ Trading Room, we teach strategies, trade live, and go over pertinent subject matter in regards to building a trading approach.
The DailyFX+ Trading Room is available to all LIVE FXCM Account holders. To login, you can simply click below, and enter your live account number and password:
If you don't yet have a live account, you can request a trial of DailyFX+ to see what we offer our clients 4 times per trading day in the DailyFX+ Trading Room. You can click on the link below to request that free trial:
To join James Stanley's distribution list, please click here.
DailyFX provides forex news and technical analysis on the trends that influence the global currency markets.