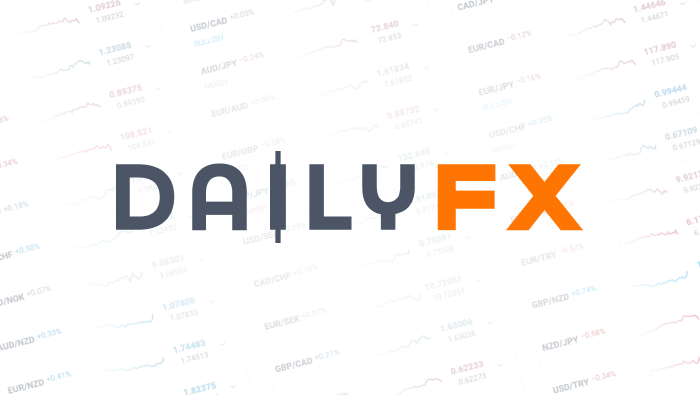 The Loonie Taps a Tune
I cut my teeth on trading in the stock market many years ago. During stock market sell offs, I would use relative strength to determine which stocks were relatively stronger. What it looked like on a chart is that these stocks would fall with the market, but they would not fall to the depths as their peers. Then, when the market returned to a bull move, the company that was able to weather the storm better on a relative basis, tended to outperform. A similar pattern exists today on the USDCAD as the Loonie (a nickname for the Canadian Dollar) taps a bearish tune from the charts.
The Trading Opportunity
I have written on why I selected the USDCAD as the pair to trade further down in this article. For those that can't wait, this trade is a simple breakout trade that I discussed in yesterday's High Probability Breakout Trading webinar.
(Created using FXCM's Marketscope 2.0 charts)
A recent high on this pair sits at .9818. Therefore, we will look for a long entry on a breakout 1 pip above this high at .9819. Place a stop just below the recent swing low and look for twice the stop distance as your take profit level.
Entry : .9819 long
Stop : .9740
Take Profit : .9980
The Trade's Edge
There are 3 benefits to this trade (keep in mind that there is no guarantee this trade will work out…it is very possible that it could be a losing trade).
We let the market dictate to us if/when it wants to trade at levels not seen in a while. It has been over 2 months since .9819 was last traded. We are not trying to guess what will happen…we are letting the market move and we follow that move.
If we are wrong on this idea and the price moves down from here without ever reaching .9819, we never enter into a losing trade. As a trader, I want to find winning trades and to stay away from losing trades.
This trade gives us a 1 : 2 risk to reward ratio. This means that over time we can lose on half our trades and still have an opportunity to grow our account because the winners will outpace the losers through the risk to reward ratio.
Why the USDCAD?
(Created using FXCM's Marketscope 2.0 charts)
I shared this chart of the Dow Jones FXCM Dollar Index Basket (USDOLLAR) yesterday. Right now, prices are testing the top side of the maroon line. This line was previously a resistance line holding the value of USDOLLAR down since January 2011. After price broke through on May 22, 2011, this maroon line then became support. This indicates the potential for USD strength over the coming days.
This week, the price of the basket has been declining as the value of the greenback lost ground. Additionally, the value of the USDCAD rate has been dropping too suggesting the USD relative to the CAD has been losing ground.
(Created using FXCM's Marketscope 2.0 charts)
Notice how the blue line (USDCAD) has not dropped to the extent of the green line (USDOLLAR)? This indicates a relative strength of the USDCAD pair in relation to the USDOLLAR. This is important because the USDCAD has been able to "weather the storm", so to speak, during these few days of USD weakness. So if the USDOLLAR finds support and bounces higher off the 5 month trend line, then the USDCAD could act like a coiled spring and pop higher too. The USDCAD essentially has a head start on any moves towards USD strength.
Now, we emotionally detach from the trade and let the market dictate to us if it wants to trade higher and trigger the long entry into the USDCAD.
For more information on strength based trading, visit and interact with DailyFX EDU in these upcoming live webinars inside DailyFX Plus (your live account username and password is required to attend) :
Trade Like a Professional : Trend Trading (Thursday 9pm ET / Friday 1am GMT)
Strategy Session : Donchian Channels (Friday 1pm ET / 5pm GMT)
Happy Trading!
Jeremy Wagner contributes to the Instructor Trading Tips articles.
http://www.dailyfx.com/how_to_trade_forex/course_trading_tips
To receive more timely notifications on his reports, email instructor@dailyfx.com to be added to his distribution list.
DailyFX provides forex news and technical analysis on the trends that influence the global currency markets.