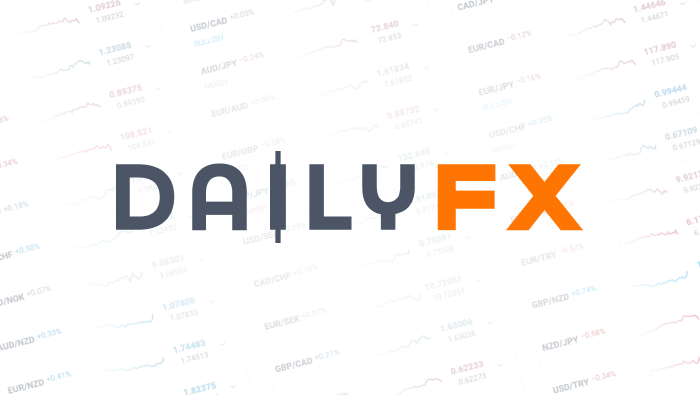 Forex Data: Why Survey Data Are as Important for FX Traders as Official Statistics
Trading economic figures
- For FX traders, watching official economic statistics like the growth and inflation numbers is crucial. However, they are only issued after a lengthy delay.
- That's why unofficial survey figures, which are more forward-looking, need to be monitored carefully too when checking for forex data.
Check out the IG Client Sentiment figures to help you trade profitably.
The problem with official statistics
For FX traders who prefer to buy or sell on the economic fundamentals rather than, or as well as, using technical analysis, it is tempting to concentrate on the official numbers issued by governments and central banks. However, that has been likened to driving a vehicle by looking in the rear-view mirror; the statistics are often released after a long delay so are essentially describing what has already happened.
In the markets, what is likely to happen in future is more important, which is why survey data from private bodies can be just as – or even more – significant.
Take the Euro-Zone GDP figures for the first-quarter of 2018, released this session. They refer to the period from January to March, and therefore describe how the economy was growing more than a month ago. Moreover, they are based on partial data from just a few of the Euro-Zone countries and are likely to be revised several times as more information comes in.
Even the rather less complicated Euro-Zone inflation figures, also due this week, are simply advance figures for April; of crucial importance to the markets but still historic rather than forward looking.
The importance of economic surveys
That is why the economic figures issued by companies, economic think tanks, trade groups and academics such as IHS Markit and the Ifo Institute are so important. They conduct surveys of businesses, consumers and others to gauge what is likely to happen economically rather than what has already happened – and that is what is important in the financial markets.
Markit, for example, produces the purchasing managers' indexes, which are based on surveys that it says "have been developed in many countries to provide purchasing professionals, business decision-makers and economic analysts with an accurate and timely set of data to help better understand industry conditions."
Germany's Ifo Institute for Economic Research calculates its business climate index, which it describes as "a highly-regarded early indicator of economic developments in Germany published on a monthly basis." There are many others outside Europe too, such as the survey of consumers by the University of Michigan that it uses to calculate its US consumer sentiment index.
Which surveys are important: relevant forex data
The three just mentioned are all important and potentially market-moving. The problem is that there are others that are less so and it is important if you are trading to know which is which. In the UK, for example, there are numbers issued by bodies like the Confederation of British Industry, the British Retail Consortium, Lloyds Bank and many more that tend to have less impact.
In Mannheim, the ZEW Centre for European Economic Research's indicator of economic sentiment for Germany (the ZEW index) is based on interviews with up to 300 experts from banks, insurance companies and the financial departments of selected corporations about their assessments and forecasts for important international financial market data. Once it was largely ignored. Today it is not.
Government and quasi-government bodies like the European Commission conduct their own surveys too, which also worth looking out for. Its regular business and consumer surveys cover different sectors of the economies of the EU countries and, although less important than some others, also need to be monitored.
For those wanting to trade foreign exchange profitably, it pays to understand that many – but not all – of these numbers are arguably just as important as the official statistics when it comes to moving markets.
Resources to help you trade the forex markets
Whether you are a new or an experienced trader, at DailyFX we have many resources to help you: analytical and educational webinars hosted several times per day, trading guides to help you improve your trading performance, and one specifically for those who are new to forex. You can learn how to trade like an expert by reading our guide to the Traits of Successful Traders.
--- Written by Martin Essex, Analyst and Editor
Feel free to contact me via the comments section below, via email at martin.essex@ig.com or on Twitter @MartinSEssex
DailyFX provides forex news and technical analysis on the trends that influence the global currency markets.