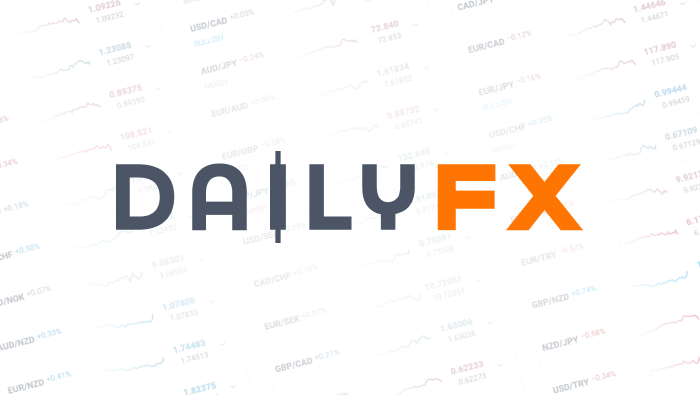 Is it time for GBP/JPY to let the dragon fly?
Searching For Concise Recommendations That Can Improve Your Trading Skills? Then Our Traits Of Successful Traders Guide Is An Excellent Material For You! Obtain Them HERE
Talking Points:
Solid bullish week for GBP/JPY
Short-term negative divergence taking place
Introduction:
GBP/JPY started September with the right foot, as for the fourth consecutive trading day, the cross has traded concisely to the upside. Performance that has lead GBP/JPY to account for an increase of 3.4% this week. On a monthly basis, GBP/JPY closed August with a 0.34%, the smallest percentage change the cross had not seen in 5 years.
Next, we are going to review some Short-term and Long-term technical outlooks in order to gain perspective what the future might hold for GBP/JPY.
Short-Term Technical Outlook:
In a short-term technical outlook, we can observe in the chart below that during the last 15 days, trading took place within the confined limits of the upsloping Andrew's pitchfork. During this time, the 50 SMA crossed above the 200 SMA creating one of the simplest bullish signals in technical analysis, the "Golden Cross". After this event, GBP/JPY gained great upside momentum and as for the first trading day of September, the cross got to break above resistance line of the above mentioned Andrew's Pitchfork. As for today, price action maintained on the bullish side and for second consecutive day, the cross broke above resistance line. The cross found a strong resistance level at the extension line established by the slope on our Andrew's Pitchfork channel placed at yesterday's high.
However, seems that bullish momentum might be in its way to take a break, as of right now, price action and our 13 period RSI have started to show a negative divergence for GBP/JPY. Therefore, Trader's attention should now be on those previous resistance levels delimited by our Andrew's pitchfork channel, as now these will work as support levels for GBP/JPY.
GBP/JPY 1 Hour Chart:
Chart prepared by Quasar Elizundia
Bigger Picture:
On a bigger picture, GBP/JPY finally step over overbought territory on our 13 period RSI. RSI for GBP/JPY had kept on registering lower highs during the entire year as can be observed in our chart below. However, during this week's trading action, the cross finally got to break the negative sloped line for RSI and as well reach overbought levels. This event could imply that the cross might be changing its bias and now it might be time to start thinking on GBP/JPY with a bullish perspective. Nonetheless, we should remain cautious, as we have to remember that overbought zones represent zones of potential reversal.
As a potential first target for GBP/JPY on this bullish bias, the previous support line that was broken to the downside during the Brexit referendum should be on the mind of traders. As a second target, the 23.6% Fibonacci retracement from the June's 2015 high and the 2016 July's low should be in focus.
GBP/JPY Daily Chart:
Chart prepared by Quasar Elizundia
GBP/JPY Monthly Chart:
Chart prepared by Quasar Elizundia
As supplementary information supporting our GBP/JPY bullish bias, August candlestick closed forming one of the patterns that usually take place during market turning points, the "Dragonfly Candlestick Pattern". Therefore, given that previous to this candlestick formation the market had been extremely bearish for GBP/JPY we could expect now momentum turn to the upside.
Bottom Line:
Given that price action and RSI are now showing signals of negative divergence in a short-term and in the bigger picture, we are currently trading on overbought territory, there is a potential for JPY strength in the short-term. However, bullish targets should remain in aim of traders and this potential JPY strength could represent an opportunity for traders to target bullish targets.
As a contrary perspective, if all the support levels within our Andrew's pitchfork are broken to the downside, a bearish tone should be back on the mind of traders.
Are you interested in knowing about our Yen Forecast? CLICK HERE !
Are you a scalper? Then GSI is a tool that could help you on your short-term trades! Check it out HERE
Written by Quasar Elizundia
DailyFX provides forex news and technical analysis on the trends that influence the global currency markets.