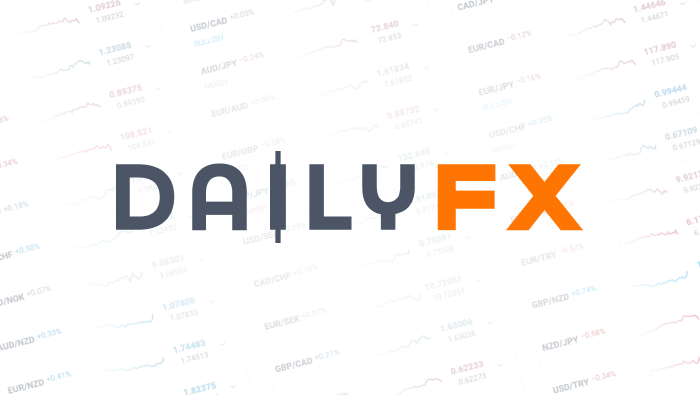 Trend Following Components of Ichimoku & Free 3-Part Video Course
Talking Points:
Ichimoku Overview

Calculations Explained

3-Part Webinar Series on Ichimoku
"The beginning of wisdom is the definition of terms."
― Socrates
Ichimoku Overview
Ichimoku gives a trend following trader multiple data points about a market that few indicators cover. While no indicator can predict the future, Ichimoku does an effective job of keeping your focus on trend continuation as opposed to a popular trend reversal approach. There are three key data points that Ichimoku uses to bring a conclusive technical trading system; Trend, Momentum, volatility. When using Ichimoku, you'll be looking at midpoints of different time periods. The cloud itself is designed to help you interpret the market context whether bullish or bearish. Beyond the cloud, key points of price action moving higher lower or sideways the purpose of the cloud is also to be to visualize support and resistance for you
(Created using Marketscope 2.0 charts)
It's important to note that each mocha is a technical system that favors trend continuation or helping to identify potential reversal trades. This system is not very helpful and ranging markets and its best that you leave the indicator off when price bounces on either side of the cloud without making progress in any one direction. If you notice that price is bouncing off the cloud in the direction of the trend that can be a nice indication of the strength of the trend.
Outside of the cloud, the indicator encourages you to await momentum via the lagging line. With a strong trend identified by price on one direction of the cloud and the lagging line identifying a strong trend as well, you can look to price moving off the moving averages to confirm a high probability trend continuation entry point with an improved risk: reward. The entire system is designed to helpyou to trade with an edge, by trading in the direction of the trend, rather than a hunch by trying to catch a reversal that hasn't been proven yet.
Calculations Explained
As a recap the three components of each mocha you are the cloud, Momentum line, and moving averages. Price consistently on one side of the cloud identifies a trend. Momentum beyond price and cloud confirms strength of a trend and likelihood of continuation. Moving averages provide support in an uptrend and resistance in a downtrend as well as help you to see the bullish or bearish position of the market.
The 5 Lines
Four of the five lines are midpoint based. This means they take the highest-high price and lowest low -price over a set range, add those up and divide by two.
Midpoint = n-period high price + n-period low price = x/ 2
As you'll see below, there are three time-based midpoints, one midpoint of two other midpoint lines and current price relative to historical price.
Tenkan-Sen / Trigger (Black Line) - 9 period midpoint
(Created using Marketscope 2.0 charts)
2. Kijun-Sen / Base Line (Light Blue Line)- 26 period midpoint
(Created using Marketscope 2.0 charts)
3. Senkou Span A / Cloud Line (Pictured Below) – Midpoint of 1&2 shifted forward 26 bars
4. Senkou Span B / Cloud Line (Pictured Below) – 52 bar midpoint, shifted forward 26 bars
5. Lagging Line (Green Line Pictured Below) – price shifted back 26 bars
(Created using Marketscope 2.0 charts)
3-Part Webinar Series on Ichimoku
I recently recorded a three-part series available here in the DailyFX Plus Live Classroom archives. Although you need a login, the videos are available to you to watch as you please.
You are welcome to sign up for a free trial if you are interested.
How to Access the DailyFX Classroom Archives:
Go to the

DailyFX Live Classroom

Login
Select 'Watch Again'
Click Arrows On Side Of Screen Until You Find Desired Webinar
Our video editing team will be putting these together over the next week in a nice three-part format that will be made available to mailing list subscribers. If you would care to join a mailing list to be notified you can select this here.
I will leave you with one last quote that is a very fine job of explaining how Ichimoku is helpful for recognizing and sitting on a good trend:
"After spending many years in Wall Street and after making and losing millions of dollars I want to tell you this: It never was my thinking that made the big money for me. It always was my sitting."
-Jesse Livermore
Happy Trading!
Prior Articles:
USDCAD Symmetry Backed by FX Sentiment & Volume Analysis
Using FX Sentiment & Volume Analysis to Spot USDJPY Trend Resumption
EURJPY New Trend - FX Sentiment & Volume Analysis
---Written by Tyler Yell, Trading Instructor
To contact Tyler, email tyell@dailyfx.com
To be added to Tyler's e-mail distribution list, please click here
Tyler is available on Twitter @ ForexYell
Video Lessons || Free Forex Training
Trading Using Fibonacci (13:08)
Trading With Moving Averages (14:25)
Reading the RSI, Relative Strength Index (13:57)
Money Management Principles (31:44)
Trade Like a Professional Workshop (1:44:14)
DailyFX provides forex news and technical analysis on the trends that influence the global currency markets.