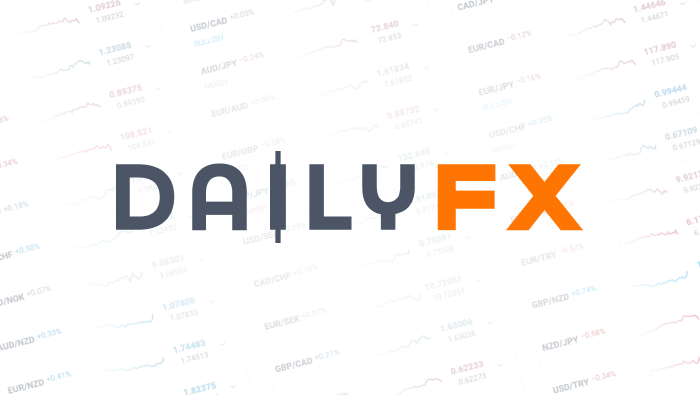 Retail Sentiment Shifts in Aussie, Reversal Near?
Talking Points:
SSI has shifted from +3.5 to

±

1 in the past month

Abnormally large volume traded during recent Dragonfly Doji

Support level created by Fibonacci Expansion has held
The AUD/USD has fallen 1,800 pips in the past 7 months, a clear downtrend. This has been accompanied by positive retail sentiment as most small traders have been buying. But recently, sentiment has begun to shift as buyers are liquidating their positions and others are beginning to sell. It's this shift in sentiment, along with a handful of other signals that are pointing towards a potential price reversal in the AUDUSD. We take a look at these signals today.
Sentiment Shifting in the Aussie
SSI is a very simple tool. It tells us if there are more retail traders buying or selling a pair so that we can look to take the opposing trade. But looking at raw SSI value is not the only way SSI can be used. We can instead look at the recent shifts in SSI to anticipate upcoming "flips" in direction before they are fully developed.
Currently, the AUDUSD is a good example of a major shift. In early January, there were 3.5 retail traders buying the AUDUSD for every 1 trader that was selling, an obvious sell signal for sentiment traders. Today, sentiment still remains positive, but not by a lot. At the time this article was written, SSI stood near +1.23. This dramatic shift means that AUDUSD buyers are beginning to shed their positions while more sellers are getting on board. The image below shows SSI in blue with AUDUSD price in green.
Learn Forex: AUDUSD Decreasing SSI
(Created using DailyFX On-Demand Real-Time SSI)
This shift in SSI from positive to less positive can actually be interpreted as a bullish signal. Sure the SSI is not a negative value yet, but it looks to be headed in that direction. Sentiment traders would be wise to consider this shift as opposed to the raw figure, looking for buying opportunities rather than selling ones. Of course, this is not the only reason we would look to place a trade. So let's take a look at some other factors.
AUDUSD Technical Arguments
Technically, the AUDUSD is in a huge downtrend which is not good for traders looking to buy, but there is a candlestick pattern accompanied by an increase in real volume that has caught our eye. The pattern we've identified is the Dragonfly Doji on a Daily chart that marks the most recent swing low. This individual candle tells the story of the struggle between the bulls and bears in this price range and how the bulls ultimately won.
February 3rd began with a major breakout on the AUDUSD to the downside. Price fell 175 pips from the open as sellers outpaced buyers for a period of time. But then something very interesting happened, the bulls fought back. Rampant buying began to move price back higher and ultimately led to the Aussie closing near the same price it had opened. This created the Dragonfly Doji marked below.
Learn Forex: AUDUSD – Dragonfly Doji on Large Volume, Bullish Signal
(Created using FXCM's Real Volume Indicator)
It is also important to note the amount of volume traded on February 3rd. It was the single largest volume day on the AUDUSD for the past 20 months. This gives the bullish Dragonfly even more credibility. Since then, price has not reached the low made on that day.
Fibonacci Expansion Acting as Support
In an article a few months back, I projected how far down AUDUSD's price could move by using the Fibonacci Expansion. The chart below uses the same Fib I drew back then but with an added 3rd level of potential support at the 1.618 level.
We can see the Dragonfly Doji was briefly able to fall below 0.7670 before price rallied back to the day's opening price. This seems to validate this Fibonacci level as actual support.
Learn Forex: AUD/USD – Fibonacci Expansion Support Levels
If we were looking to buy the AUDUSD based on all the information above, it would be wise to set our stop loss below the previous low made beyond this Fib level. We also want to make sure we use a positive risk:reward ratio. I recommend using 1:2 ratio where our profit targets are at least twice as far as our stop loss.
In Conclusion
A shift in the AUDUSD could be right around the corner but we must be cautious in how we execute such a trade. The change in sentiment and the Dragonfly Doji are simply signals and are not guaranteed. To trade the AUD/USD risk-free and use the tools written about in today's article, download a Free Forex Demo account with real time charts.
Good trading!
---Written by Rob Pasche
Video Lessons || Free Forex Training
Trading Using Fibonacci (13:08)
Reading the RSI, Relative Strength Index (13:57)
Money Management Principles (31:44)
DailyFX provides forex news and technical analysis on the trends that influence the global currency markets.