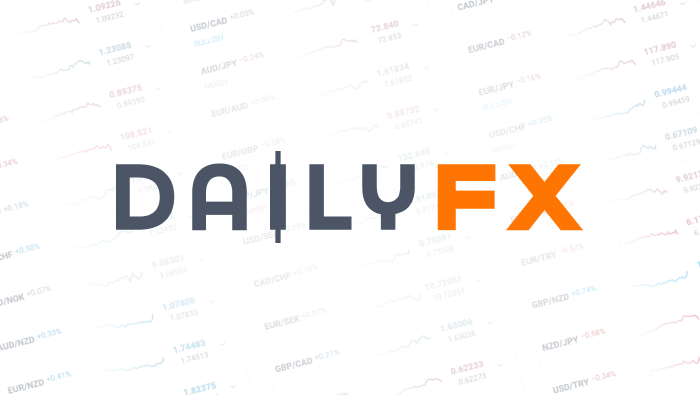 When Markets are Nervous, You Don't Have To Be
Talking Points:
-Why Markets Get Nervous
-Why Traders Get Nervous
-How Not To Be Nervous
"We need to stop pretending that we can divine the future, and instead concentrate on understanding the present, and preparing for the unknown."
"One of the most useful things I've learned over the years is to remember that if you don't know what is going to happen, don't structure your portfolio as though you do!"
-James Montier
Markets seem to love certainty or anything close to certainty. In absence of certainty, markets tend to become increasingly erratic as traders in mass are not sure whether to hang in there or get out and hold on to what winnings they have earned. Erratic behavior and getting out of a trade without a plan will be our framework for nervous trading and what we want to avoid.
If you want to put this article to immediate use, feel free to try this information out on a FREE Forex Demo Account with access to multiple markets.
Learn Forex: The Volatility Index Can Show You Nervousness in masse
Presented by FXCM's Marketscope Charts
For example, when a central bank like the Federal Reserve steps in to tell the market that they will be accommodative for the foreseeable future, markets seem to run smoothly and risk assets move higher as any dip may be met with a flood of liquidity from a central bank that can turn risk markets higher. However, when certainty escapes the market, markets can get nervous quick.
Why Markets Get Nervous
Future prices are unknown with certainty but are projected with probability. This means that what we think will happen tomorrow is not due to one specific thing but multiple factors. For the stock market to rise, we often look at multiple factors continuing to play out in harmony that would encourage people to continue to buy risky assets such as: accommodative Central Bank, rising GDP, rising employment reports, low borrowing costs, and other signs of a growing economy. When all of these factors work in tandem, markets tend to rise because the future looks bright.
Unfortunately, good times don't always last and the law of gravity takes hold in sentiment and economic indicators. This means that what was moving higher and was supportive for higher prices and buying in a growing economy starts to turn down either piece by piece or in whole. When the cards start to fall, traders get nervous and when traders get nervous they ditch their plans.
Why Individual Traders Get Nervous
Mike Tyson, the famous boxer, once said that, "Everyone has a plan until they get punched in the face." This has a lot of correlation to trading as things can be moving along very smoothly until they're not. For traders who were comfortably riding a trend that suddenly turns, they may feel like they've been punched in the face and in so doing lose their plan.
Presented by FXCM's Marketscope Charts
In terms of what's happening on the charts, traders may use moving averages to identify a trend or draw a trendline. If price is moving above the moving average for a period of time that you find significant, that can help you see that an uptrend is in play and then you may have an unexpected news event cause markets to shift and with that the price breaks the moving average. This is one example, another common example is leverage.
You can register for a free online course on Moving Averages here.
You determine the amount of leverage you use on any one trade. A higher degree of leverage can work against you as well as for you and will magnify losses as well as gains. In terms of nervousness, the trader is specifically exposed when high leverage meets a sharp move in the markets they weren't expecting. A clear sign that your nervousness is taking over is when an overleveraged position moves against you so much that you're afraid to close a trade for fear of booking a large loss. At this point, you're a victim to the market's next move and when you lose control of your downside, you should be nervous.
How Not To Be Nervous
In the end, your emotions when trading have more to do with your expectations than actual price action. What I mean by that is if you expect markets to move one way and you make a leveraged bet in that direction and the bet fails, you'll be more than nervous, you'll likely be sick to your stomach. A better approach would be to always have at least two outlooks or an if-then plan.
Presented by FXCM's Marketscope Charts
AUDUSD is a currency pair that has a lot of traders scratching their head, which makes for a great if-then pair. If AUDUSD breaks higher after a consolidation off of 2014 lows with rising volume as seen in the left, then I will buy with a stop below the low that will be trailed on the move higher. If AUDUSD punches lower after consolidating near the 2014 lows and breaks down, then I will go short with a stop above the recent high and trail that stop on the way down.
Either way, you've exposed yourselves to two possible moves so that neither can surprise you. If you can't be surprised by what the market can do, then it will be near impossible for you to get nervous. If it's difficult for you to get nervous, then you'll likely have the mentality to allow yourself to attack any breakout in the market and no longer be in the victim role that can trap other traders who think the market must move in one direction or another.
Recommended Reading: Becoming a Fearless Forex Trader
Happy Trading!
---Written by Tyler Yell, Trading Instructor
To contact Tyler, email tyell@dailyfx.com
To be added to Tyler's e-mail distribution list, please click here
Tyler is available on Twitter @ ForexYell
DailyFX provides forex news and technical analysis on the trends that influence the global currency markets.