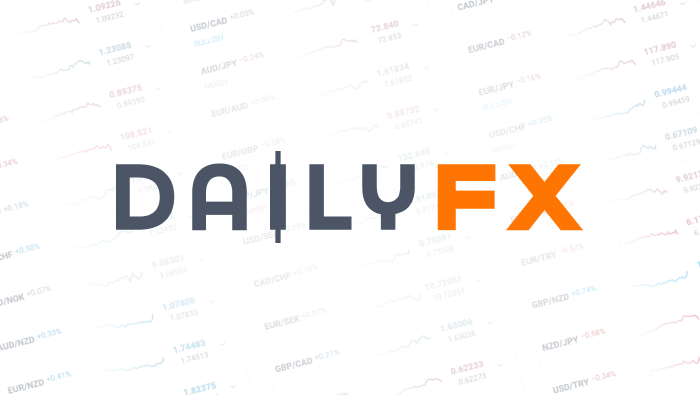 3 Reasons AUD/USD Could Be a Sell
Talking Points:
AUD/USD

has had increasing volume during its downtrend

AUD/USD could break key support
For the last couple of weeks, it seems like the US Dollar has been strengthening against all other currencies. We've seen both breakout trading and trend trading setups as volatility has increased in the market as well. A good example of a potential trade setup can be seen currently with the AUD/USD. Today, we look at 3 reasons the Aussie could be a selling opportunity.
AUD/USD Volume Has Increased - Bearish
With the recent addition of the Real Volume indicator as an available add-on to Trading Station Desktop, I've been watching volume during trends to find confirmation. It is a very simple tool to use. All we need to see is increasing volume traded during a trend to confirm the trend's strength.
In the case of the AUD/USD, we have seen 5 consecutive bearish candles accompanied by an increase in Daily trading volume. So not only do we have a pair with a clear downward trajectory, we also are seeing a lot of participation in the move. This increase in volume legitimizes the move and increases the likelihood that the trend could continue. Thus, a potential opportunity to sell the AUD/USD.
Learn Forex: AUD/USD Downtrend with Increasing Volume
(Created using Marketscope 2.0 charts)
AUD/USD Sentiment is Positive - Bearish
I love analyzing retail sentiment. It is my favorite tool and I believe it turned my trading career around. So I always look to see what sentiment is doing before a trade is placed. For members of DailyFXPlus.com, we can see SSI updated two times a day. The chart below displays the SSI for AUD/USD as it compares to the AUD/USD's actual price.
Learn Forex: AUD/USD Speculative Sentiment Index (SSI) - Positive
(Screen capture from DailyFXPlus.com)
Sentiment oftentimes has an inverse relationship with price. So, if we see positive SSI, price tends to move lower. We have seen mostly positive SSI for the AUDUSD over the last couple of years alongside some major price declines. If this pattern continues, we could see AUD/USD move considerably lower with the latest stretch of positive retail sentiment.
AUD/USD Could Break Support - Bearish
Lastly, I wanted to bring readers attention to the major support level that the AUD/USD is hitting today. Using lines parallel to previously drawn trend lines, we can project a potential support level around 0.9030. It is very possible that the Aussie could bounce off this support level and move higher, but if we see the daily candle close below this trend line, it could give us an opportunity to sell.
Learn Forex: AUD/USD is Close to Breaking Support
The chart above shows our trend lines drawn on a Daily chart. At the time this article was written, price was sitting right on top of this key 0.9030 level. If we see the AUD/USD below 0.9030 near trading close this afternoon, it could be an opportunity to sell and ride the trade over the weekend. Our intention would be to hold this position long term which would mean keeping trades open over the weekends anyway.
Selling Down Under (Support)
The key to this trade is waiting to see if price will close below support today or early next week. Sentiment and volume are both pointing towards a lower AUD/USD so we just need to be patient until we can technically justify selling this pair. But as always, perform your own due diligence before placing any trades on your own account. Also, feel free to utilize a demo account to practice trading risk-free before trading with real money.
Good trading!
---Written by Rob Pasche
Start your Forex trading on the right foot with the Forex Fast-Track Webinar Series. This 4-part, live webinar course is the disciplined Traders' Fast-Track to the Forex Market. Topics include:
Using FXCM's award-winning trading platform

Calculating Leverage and reducing risk

Trading with a simple (yet effective) trading strategy

Maintaining for Forex account and enrolling in on-going education
This course is completely free, so sign up or watch on-demand today.
DailyFX provides forex news and technical analysis on the trends that influence the global currency markets.