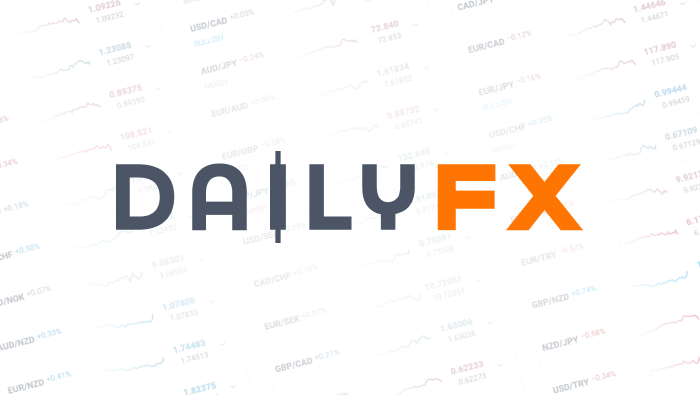 Breakout on USDCHF Backed by Sentiment Shift
Talking Points:
The

USDCHF

has broken above its price channel.

SSI has flipped to a negative value for the first time in a year.

Potential Buy trade based on technicals and sentiment.
I wrote three weeks ago about the longstanding short trade I had on the USDCHF. Shortly after posting, the oldest trade I've ever held onto (49 weeks) was stopped out on what could be a reversal of a long term trend. Today, the USDCHF broke another significant level that adds more fuel to the bullish fire. Let's look at the arguments for a USD/CHF long trade in the form of technical analysis and sentiment.
Breakout Leading to Long-Term Reversal?
The USDCHF has wasted little time in reversing from its low of 0.8700 up to the highs we are seeing now. It's broken its two previous highs and has also broken out of a price channel formed from its previous swing lows (labeled in green below). The price has closed above this channel on a daily chart, which confirms the breakout. This move is what originally brought this trade idea into focus.
Learn Forex: Daily Chart – USDCHF Long Trade Plan
(Created using Marketscope 2.0 charting package)
I like a Limit just below the previous high on January 21st and a stop loss that is half that distance in pips from my entry. This gives us a 1:2 risk reward ratio which follows DailyFX's money management principles. The stop is relatively tight, but I am comfortable with that considering the USDCHF could fall almost all the way back to 0.8700 without much support in its path. I'd rather we cut this trade quickly if it begins to move against us.
Sentiment Flipping Negative – Bullish Signal
The other signal supporting the trade idea above is what has been going on with DailyFX's SSI, the Speculative Sentiment Index. Sentiment has been notoriously long the USDCHF for over a year while traders tried to "pick the bottom" during the downtrend. These retail traders were in a world of hurt up until 3 weeks ago when the potential bottom was hit.
For the last couple days however, sellers have begun to slightly outweigh buyers as price has risen. This means that long USDCHF traders are taking profit, and some traders are beginning to apply short positions looking for a move back in the direction of the long term trend. We can see in the sentiment chart below, as price has been moving higher, SSI has been moving lower and now is creeping into negative territory.
Learn Forex: Speculative Sentiment Index (SSI) on USDCHF
(Created using DailyFX's SSI webpage)
The negative sentiment level, while not extreme on its own, is important considering how long it's been since sentiment has been negative. If we see more and more sellers enter trades on the USDCHF, this would reaffirm the USDCHF buy trade since SSI is a contrarian tool. We look to do the opposite of the retail trading crowd with the idea that there is an edge in doing so.
The Falling Franc
The sudden shift in the USDCHF ended my longstanding short position, but could lead to a profitable buy position if the reversal is legitimate. With a classic breakout signal and sentiment levels backing the idea, I believe it is a trade worth considering. As always, please apply your own analysis before trading.
Good trading!
---Written by Rob Pasche
Ever wanted a tool to let you know what the strongest and weakest currencies were at a glance? Check out FXCM's StrongWeak app !
DailyFX provides forex news and technical analysis on the trends that influence the global currency markets.