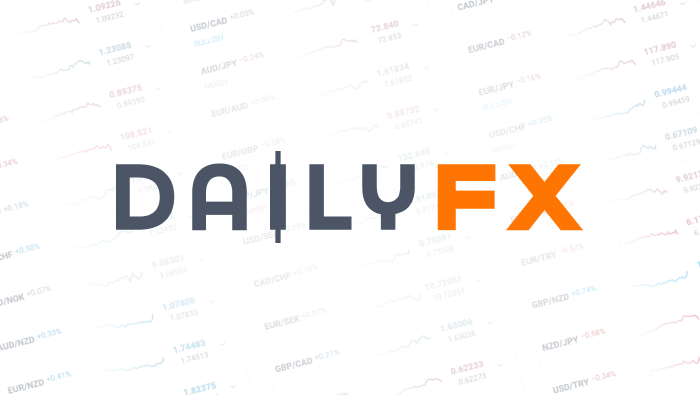 How to Trade the GBPUSD Triple Doji Breakout
Talking Points:
Interest rate expectations are a major driver of currency movements
A strong economy raises expectations of higher inflation and higher interest rates
Three GBPUSD doji candlesticks form a narrow range channel that may precede a large breakout
Since bouncing from a low of 1.6655 on 4/15, the recent GBPUSD has stalled in three grueling days of consolidation in the 1.6800 neighborhood. Though the pair briefly poked above the recent 4/10 high of 1.6819, sellers quickly overtook the advance. Light holiday trading has left this pair in limbo.
However, the Bank of England's release of minutes at 4:30 AM ET on April 23rd could be the catalyst needed to get the GBPUSD rally started again. With UK economic growth expanding more than what had been expected including an improving labor market, many economists and traders are expecting the Bank of England members to talk about reducing stimulus and outline a path toward interest rate normalization. Expectations of higher interest rates are a chief driver of currency movement moreso than the actual rate announcement.
Learn Forex – GBPUSD Triple Doji Price Pattern
(Created using FXCM's Marketscope 2.0 charts)
Examining the chart above, the GBPUSD daily chart has printed three consecutive doji Japanese candlesticks. The doji represents indecision because the range within the candlestick is very narrow. In fact, doji and spinning top candles are referred to narrow range bars. These candlesticks usually precede big breakouts.
Each doji candlestick has a different height, so we would take the tallest doji to use as our breakout entry point above 1.6844. In addition, we would use the doji candlestick with the longest lower wick to establish our stop in the 1.6775 area.
Traders may find it difficult to resist the temptation of getting long on the first breakout candle even though highest doji wick has not been cleared.
Price may even move sideways within the range of the wick extremes of each of the two dojis. But with GBP within striking distance of 5-year highs against the US Dollar and a strong economic recovery, traders may push GBPUSD through the breakout area.
Learn Forex – GBPUSD 3-hour Narrow range
(Created using FXCM's Marketscope 2.0 charts)
How to Trade this Range Breakout
Setting an entry order above 1.6845 is one way of participating in this move without having to wait around your computer. A limit can be placed at the August 2009 high of 1.7044 and a stop below 1.6775. An alternative method would be to wait until after GBPUSD breaks above 1.6845 and then look for price to return back to test the breakout point. An entry order at 1.6845 could be waiting for GBPUSD return. The extremely bullish scenario prevent the pair from returning to the "scene of the crime."
Some of you may be asking about trading a bearish breakout below support. We can use a 200-day simple moving average filter which allows us only to take bullish breakouts when a currency pair is trading above the 200 SMA or take bearish breakouts below the the 200 SMA. GBPUSD has been in a strong uptrend and the odds are that this trend should continue. On the other hand, if GBPUSD does break down below support, then "no harm, no foul" we move to another trade and avoid the countertrend trade.
---Written by Gregory McLeod Trading Instructor
This article showed you how to trade the GBPUSD triple doji range breakout. Earn a certificate from our Trade like a Professional Course while extending your understanding of Forex price patterns. To gain access to this course that will reinforce and extend what you a have learned from the article register HERE to start your Forex learning now!
DailyFX provides forex news and technical analysis on the trends that influence the global currency markets.