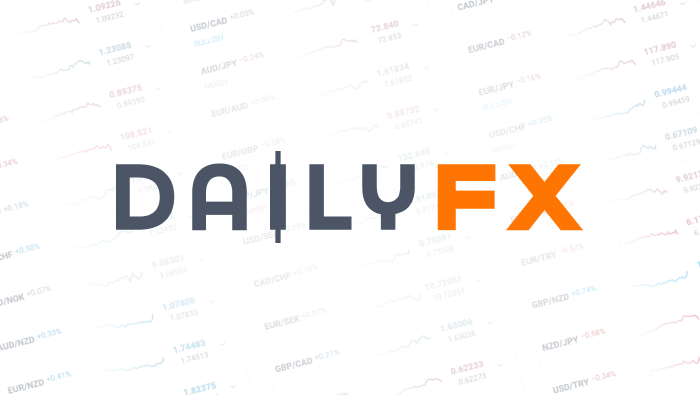 How to Trade AUDUSD Forex Yearly Pivot Points
Talking Points:
Significant

Support and Resistance levels provide excellent risk/reward trades

Longer time frame support and resistance is more reliable than shorter time frame support and resistance levels

.
AUDUSD is in the middle of a 1155-pip pivot range and is poised to move to the P or S1 yearly pivots
This fourth installment of the Forex majors yearly pivot series takes a look at AUDUSD, commonly known as the Aussie. Since trading above the 1.0600 handle area back in 2013, AUDUSD has surged some 1900 pips. This decline was not in a straight line as price made "pauses" along the way.
These pauses were great opportunities for traders to catch a "ride" on this southbound train! Forex yearly pivots helped to identify these areas of consolidation. Using Forex yearly pivots, traders had choice to enter new positions, take profits on existing positions, or pyramid profits with additional positions.
Learn Forex: AUDUSD 2013 Yearly Pivots
Created using Marketscope 2.0
In the above chart, notice how the Aussie was in a choppy trading range for the first 4 months of the year. Notice how there were a few false breaks below the central pivot level indicated by line "P". As price failed to make a new high, there was another big push to test the resolve of the central pivot. Finally, on May 6th a breakout below the March 4th low led to a 578 pip run down to the S1 pivot.
If Forex traders missed that move down, there was nine days of consolidation at the S1 pivot that allowed traders to pick up another 695 pips on a run down to the yearly S2 pivot at 0.9005. Traders may have been stopped out a couple of times trying to short below S2 as price snapped back up.
However, the resulting double bottom chart pattern led to a 695 pip ride back to the S1 pivot. A bearish engulfing Japanese candlestick pattern at S1 on October 23 capped the rally leading to the Aussie closing at the lows of the year just below the S2 pivot at 0.8865.
Learn Forex: AUDUSD 2014 Yearly Pivots
Created using Marketscope 2.0
AUDUSD Yearly Pivot Trading Plan
After a slow and choppy start in 2013, AUDUSD showed the direction it wanted to go; down. Once the first pivot was penetrated and cleared, AUDUSD took off in a fairly obvious direction punctuated by long, wide ranging red bars signaling that the bears were in full control. It paid to wait and stand aside for the "real" move. Fast-forward to 2014, and we can see Aussie heading to yearly highs near 0.9076.
A close above the yearly high opens up a move to the central pivot at 0.9444. If the Aussie bounces down from this resistance point, then a very good shorting opportunity has revealed itself and Forex yearly pivot traders would take special note of this level.
On the other hand, look for a break below the 2014 low of 0.8659 for a move down to the S1 yearly Pivot at 0.8289. The downtrend would have shown itself strong and we could eventually see a test of the S2 yearly pivot at 0.7666.
Remember, Aussie is prone to large retraces that look like reversals. If the pair is not trading above the October 23, 2013 high of 0.9756, then such moves higher should be treated as opportunities to short at better levels. It may take a little time and patience for price to hit yearly forex pivot levels, but the reward may be worth the wait!
---Written by Gregory McLeod Trading Instructor
This article showed you how to identify potential areas of strong support and resistance in the form of yearly pivots. To extend your knowledge take this free interactive video tutorial on the RSI indicator. RSI can be used with pivots to pinpoint entry levels. You will be asked to sign the Guestbook which will give you a Universal Access Pass to other free Forex lessons.
DailyFX provides forex news and technical analysis on the trends that influence the global currency markets.