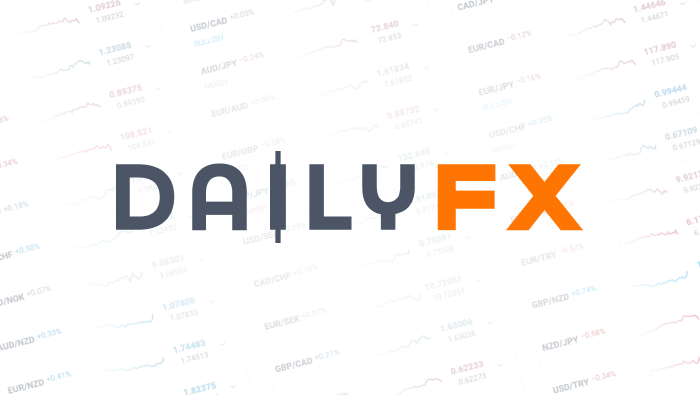 Top Forex Trading Resolutions For 2014
Talking Points:
Develop an Understanding of Counter-Trend Moves with Elliott Wave

Ensure you have access to top-tier research with DailyFX on Demand

Keep An Eye For Diverging

Monetary Policy

in 2014
"Always bear in mind that your own resolution to succeed is more important than any other."
-Abraham Lincoln
Last week, the Federal Reserve announced the Taper which brought the US DOLLAR into deserved focus and allowed the year to end in a similar fashion as the year began. A little less than a year ago, the US government shutdown was averted and that caused equity markets and JPY crosses to start the year off strong which pretty much carried through for the remainder of the year. Looking ahead, we do not know for sure what news headlines may cross our terminals but we can prepare to be ready when the news drops.
To help you prepare, here is a list of resolutions that you can look to implement in order to be ready to take on 2014 with the help of DailyFX:
Develop an Understanding of Counter-Trend Moves with Elliott Wave
Many traders quickly realize upon approaching this market that the trend in any market is their friend as a trend is often more likely to resume than reverse unless a news shock or lack of enthusiasm stops the trend in its tracks. However, that understanding can lead to confusion with how to enter into a trend because when a trend is most apparent to the masses like USDJPY in May of 2013, the trend can then be at most risk for correcting or reversing.
Learn Forex: USDJPY Wave 4 Displayed a Classic Triangle Correction before the Trend Resumed
While Elliott Wave can often feel like a daunting amount of information to learn, the benefits outweigh the efforts in my opinion. Simply put, Elliott Wave allows you to not only clearly identify the trend and put the current price action in context but more importantly, Elliott Wave can help you identify countertrend moves within the overall trend so that you can clearly look for the resumption of the trend. Having a clear understanding of when a correction may be terminating based on a Fibonacci relationship or pattern recognition can be of great help to many traders who feel a bit hopeless when looking at the chart now.
If you need further help learning Elliott Wave, I've recently recorded and archived a 5-part series in the DailyFX PLUS Live Classroom on how I approach Elliott Wave that may help you get started with this disciplined analytical approach. If you want a shorter version that hits on the high-points of Elliott Wave, you can also look at the DailyFX PLUS Elliott Wave lesson within the Live Classroom.
Ensure you have access to top-tier research with DailyFX on Demand
How many CEO's of a major corporation do you know of that does not consult a board of directors? This question is posed because even those who have extreme business intelligence consult the opinions and research of other to prevent an overconfidence bias becoming responsible for their downfall that could affect others. To help you avoid the pitfalls of a similar single-minded bias, DailyFX has recently put together a tool to expose you to some of the top research in the market via DailyFX on Demand.
DailyFX on Demand Home Page
While DailyFX on Demand is not free, you can take advantage of a 30-day Money Back Guarantee. This guarantee can help you see if the real-time feedback on your trades from DailyFX analysts, insights and perspective from institutional trading desks, real-time SSI and live coverage of G10 data prints like FOMC & NFP can help guide you through volatility day in and day out.
Keep an Eye for Diverging Monetary Policy in 2014
This article started with encouraging you to get comfortable with a technical approach to trading trends but will end with keeping an eye for fundamental reasons why a trend develops in 2014. One of the strongest trends in 2013 was the AUDNZD for a very clear reason. That reason is that a real divergence of monetary policy began to emerge between the currencies that added fuel to the downtrend throughout the year.
Learn Forex: AUDNZD fell continually through 2013 on RBA & RBNZ outlook divergence
While it's very possible that 2014 may begin with a retracement of this move it's important to know what caused this move to accelerate towards the target price. In 2013, we begun to hear the Reserve Bank of New Zealand or RBNZ & Reserve Bank of Australia or RBA strike completely different tones. The RBA's chief, Glen Stevens came out and discussed how he felt the Australian Dollar was overpriced and told an interviewer that he felt 0.8500 was a more appropriate value against the US Dollar. At the same time, the RBNZ was confirming that domestic demand and productivity was likely going to force their hand to raise interest rates in 2014 therefore causing demand for the New Zealand Dollar and bringing the AUDNZD pair continually lower.
The theme for this last resolution for 2014 is to be on the lookout for the divergence in monetary policy. Other key divergences to keep an eye on are USDJPY & EURGBP as the central banks of these currencies are looking at different directions which could be the kindling fire of a trend like we saw on AUDNZD.
Closing Thoughts
Every new trading year provides you the chance to come at the market better capitalized and with more experience. However, it's also important to add to your analytical mind by finding effective ways to approach the market to give or keep your edge. As you contemplate the three edges that these resolutions can give you, feel free to reply to me with others you're going to take on in 2014.
Happy Trading & Happy New Year!
---Written by Tyler Yell, Trading Instructor
Tyler is available on Twitter @ForexYell
To be added to Tyler's e-mail distribution list, please click here.
Are you new to the FX market? Learn to trade like a professional with DailyFX!
Signup for this free "Trade like a Professional" certificate course to help you get up to speed on Forex market basics. You can master the material all while earning your completion certificate.
Register HERE to start your Forex learning now!
DailyFX provides forex news and technical analysis on the trends that influence the global currency markets.