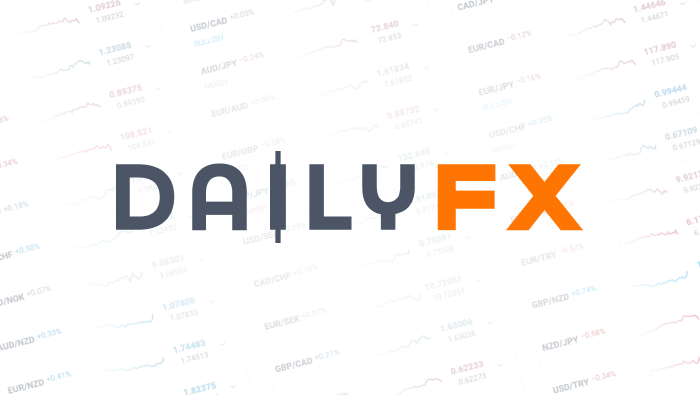 How to Use Fibonacci Expansions
Talking Points:
Fibonacci Expansions plot possible levels of support and resistance.

They are created by tracking primary trending moves and their retracements.

Traders can use Fibonacci Expansions to set multiple profit targets for their trades.
A concept I always teach is the importance of using support and resistance levels to decide when to get out of positions. Just like getting a good entry is important for a successful trade, you must also ensure you are exiting your trades at levels that maximize your gains. This article aims to assist traders in finding profit maximizing exit levels using Fibonacci Expansions.
What are Fibonacci Expansions?
Fibonacci Expansions are price levels created by tracking a price's primary move and its retracement. The resulting price levels are then drawn on the chart in an area that would normally be difficult to gauge support and resistance using ordinary charting tools. This makes Fibonacci Expansion especially useful for picking profit targets when trading trends.
When faced with an upward trending currency pair, there are going to be times when price temporarily moves counter to the trend. We call these moves pullbacks or retracements. Once this counter move is exhausted, price resumes back in the direction of the primary trend and often times will break to new highs. It is at that moment, that Fibonacci can be used.
While the familiar Fibonacci Retracements are used to determine how far the price might originally retrace, Fibonacci Expansions can help us determine where price might head after the retracement is exhausted. On the EUR/USD daily chart below, I have highlighted a primary move followed by a retracement move.
Learn Forex: Simple Moving Average Crossover (With Trend Filter)
(created from FXCM Marketscope 2.0)
How Do You Draw Fibonacci Expansions?
Learn Forex: Adding the Fibonacci Expansion
Once you have selected Fibonacci Expansions, we will need to select three price points to setup the tool properly. We will click a total of 3 times on the chart at the following price levels, in the following order.
The beginning of the primary move, the low.
The end of the primary move, the high.
The retracement, the swing low.
After clicking OK, we should see several horizontal lines projected on the chart.
Learn Forex: Drawing and Reading the Fibonacci Expansion
How Do You Interpret Fibonacci Expansions?
This particular example on the EUR/USD daily chart is utilizing the more popular 0.618, 1.000 and 1.618 expansions. (There are also optional expansions at the 2.618 and 4.236 levels that you could add). All these lines can be considered resistance levels as the price trends higher, making them perfect areas to place profit targets.
We can see that price quickly hit the 1st profit target before consolidating, and then later broke upwards towards the 2nd profit target before retracing lower. It hit each of these prices on the nose before price regrouped for its next move. This gave us some spectacular exits for a long trade. If we remained a EUR/USD bull, our next target would be right below 1.4250 (at the 1.618 Fibonacci Expansion).
Scaling out of a trade with multiple targets is an effective money management strategy allowing you to lock in profits as the position matures. Just like diversifying your portfolio can help smooth out your overall returns, having multiple profit targets smooth out your returns on a trade by trade basis.
Finishing With Fibonacci
Once you add Fibonacci Expansions on a few of your charts, it becomes second nature to project these support/resistance lines for all your trend trades to assist with your profit targets. It also accompanies the Fibonacci Retracement tool nicely since the Fibonacci Retracement is traditionally used to get good entries on pullbacks from an existing trend. Good trading!
Good trading!
-Written by Rob Pasche
Register here to continue your Forex learning now!
DailyFX provides forex news and technical analysis on the trends that influence the global currency markets.