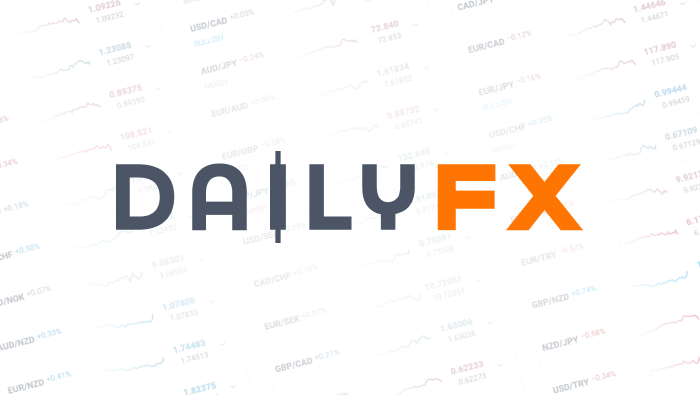 3 Popular Questions New Forex Traders Ask
Talking Points:
New Forex traders can get distracted by focusing on the wrong things.
Searching for the 'best indicator,' having results oriented goals and searching for the 'best time frame' is not the way to go.
Instead, focus on developing a consistent trading process, understanding key strategy building blocks, and adapting the strategy to fit your personal schedule.
If you could go back in time several years and speak to your prior self (knowing what you know now) what would you say? Would you warn yourself of mistakes you've made? Would you tell yourself things that would make your future life easier? If you are like me, you probably have a long list of actionable ideas and pieces of advice. It's too bad that time machines don't exist…
At times, however, I feel like I have the ability to speak to a version of my prior self during my daily webinars. Most of my online presentations are geared towards new FX traders, either teaching how to use the Trading Station platform or teaching Simple Trading Strategies. And I could see myself asking the same questions that are asked of me from the 100's of new traders I have the honor of teaching each week.
It wasn't too long ago when I was in the exact same chair as my students and I wish that I could tell my prior self the things I know now. But since that isn't possible, I take pleasure in teaching new traders what I wished I knew when I began trading Forex. That's what this article is about. The 3 most common questions I receive from new Forex traders and the answers that can give you the head start I wish I had.
Question #1 – What Is The Best Indicator?
The short answer is "none of them." There is not a single indicator that is better than any other or that can guarantee profits. Traders that seek such an indicator are often referred to as traders looking for the Holy Grail. There is no Holy Grail, but each indicator serves a purpose and can yield profitable results when used correctly. It all comes down to understanding what each indicator does and applying them to the right situations.
One thing to also look out for are indicators that are calculated differently, but act very similar. I like to refer to them as indicator families. There are many different types of Moving Averages, Oscillators, Strength Indicators, Trend Filters, Volatility Indicators, etc. It is important to take time to learn each of the different indicator types, how to use them, and when to use them.
Here are a handful of FREE video tutorials to give you a head start in learning some of the more popular technical indicators:
Question #2 – How Many Pips Should I Try To Make Per Day/Week/Month?
This is a question I receive in almost every trading webinar I present. "Is 50 pips-a-week enough to trade FX full-time?" or "Is 250 pips-a-month too lofty a goal if I am just starting out?" These questions are flawed. Not that it is bad to set goals for yourself, but results oriented goals will stifle your trading performance. This is why.
Forex markets are inconsistent. You cannot control what your results will be (period). You could have the best trading strategy in the world and still lose money if the market decides not to cooperate. So with that being said, setting results oriented goals is dooming yourself to fail. You cannot control what your results will be.
Another reason a "X amount of pips" goal hinders performance is that you are constantly out of sync with the market. During market conditions when your strategy does well, you will hit your targeted number of pips quickly, and could possibly leave money on the table if you stop trading. During market conditions when your strategy does poorly, you will be forced to continue to trade in attempt to claw your way back into profitable territory, further extending your losses since market conditions have already shown to be unfavorable. This leaves you trading more frequently in bad market conditions and less frequently in good market conditions. That is not ideal at all.
What you need to focus on are things you can control. Your goals should revolve around being consistent in following your personal trading rules and not being swayed by your emotions. You want to be able to go back and look at your trades and agree with each decision you made (even if the trades lost money). Remember, you can't control whether or not the trade will be profitable, but you can make sure you followed the rules to a strategy you believe gives you an edge.
A great way to improve consistency in your trading is creating a trading journal.
Learn Forex: Using a Forex Trading Journal
(created from DailyFX's Online Forum)
Question #3 – What Is The Best Time Frame?
The best time frame is the one you can reasonably trade within your own personal schedule. People have found success trading all time frames from Daily charts all the way down to Tick charts. So it really boils down to how long you have each day to watch/trade the market. Here are some guidelines to get an idea of what you should look for depending on how much time you have to commit to FX trading.
0-30 Minutes a Day
With such a limiting amount of time to analyze the markets, you should focus on trading larger time frames. Weekly and Daily charts should be your focus and you should look to trade longer term moves. Trades can be open for days, weeks, possibly even months.
30-60 Minutes a Day
Having a solid hour to work with each day would allow you to start looking at smaller charts like the 4-Hour on top of looking at Dailies and Weeklies. You are looking for both medium and long term moves. Trades placed based off of a 4-Hour charts will usually close within 1-2 weeks unless you run into a long term trend that keeps you in.
1-4 Hours a Day
At this level of time commitment, it's safe to say you are a part-time trader. This opens up a lot of doors. You could easily trade any of the time frames mentioned above as well as Hourly, 30-Minute, and 15-Minute charts. Your trading could result in Long, Medium, or Short-term trades and you could begin placing intra-day trades (if that's what you think fits your personality).
4+ Hours a Day
Trading full-time means you can trade the full gamut of time frames. Your choice completely comes down to personal preference. As I mentioned earlier, traders have found success trading virtually all time frames. So if you are stuck on picking a time frame, just go with one you are naturally drawn to or try out Multiple Time Frame Analysis.
Learn Forex: Multiple Time Frame Analysis
(created from Marketscope 2.0)
Changed Perspective
Hopefully, you will walk away from this article with a different way of looking at learning how to trade FX. Take it from someone who has been there before. There is no magic formula or Holy Grail. It's all about trading consistency, learning how specific charting tools work and understanding what works best for you and your personality. Figuring these things out now will put you ahead of the learning curve.
Good trading!
---Written by Rob Pasche
As a dedicated FX Trader, would you like the following?
Faster access to fundamental releases that is likely to move the markets
Feedback on market movements in real time
Real time Speculative Sentiment Index Readings
Our Real-Time DailyFX on Demand is a fee based service that gives you access to our professional trading staff from 6am – 2pm ET Every trading day so you can get feedback on your trade setups and ideas.
DailyFX provides forex news and technical analysis on the trends that influence the global currency markets.