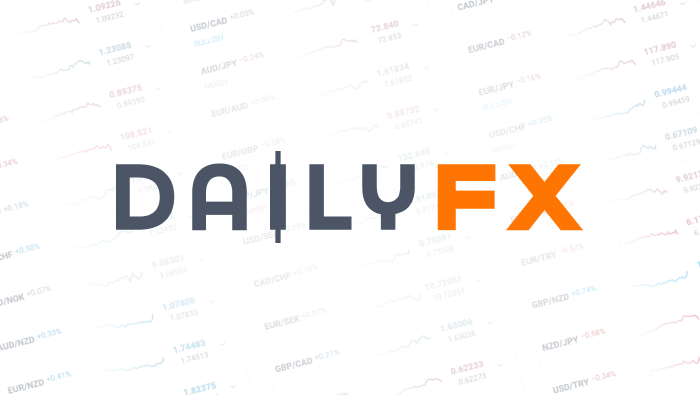 How to Trade Double Tops and Double Bottoms
- Forex double top price patterns usually occur after an uptrend and illustrate buyer exhaustion
- Forex double bottom patterns usually occur after a downtrend and reflect seller exhaustion
- Profit objectives and stops can be easily place on these patterns
Forex double tops are very popular among traders as they signify a successful test and price rejection from a recent new high. Found in an uptrend, the forex double top pattern consists of a run up in price to a new high and then followed by a pullback and then a retest of that previous new high. Usually, the following rally stops at or near the exact price of the previous high. In some cases, a slightly lower low is made as buyers run out of strength.
Learn Forex: Double Top Price Pattern
(Created using FXCM's Marketscope 2.0 charts)
Notice in the example above, the uptrend makes a new high and then pulls back to a level of support. Forex traders will recognize the letter "M" shape pattern formed by the forex double top pattern. As bulls take back control of the market and buy the dip in price, they push price back up toward the old high. Unable to push price back above the old high, buyers give up and prices begin to fall back to support.
Traders should then wait for price to close below the previous level of support to confirm that the pattern is truly a forex double top. Entering short with a stop above the previous high and a profit target equal to two times the stop distance is a solid way of trading this reliable pattern.
On the other hand, the forex double bottom chart pattern is found at the end of a downtrend and resembles the letter "W". Price falls to a new low and then rallies slightly higher before returning to the new low. Unable to push price to a new lower low to continue the downtrend, sellers give up and price bounces sharply from this area.
Learn Forex: Double Top Price Pattern
The retest of the previous low point and the subsequent rebound confirm that this was a very strong level of support. Buyers have confidence in trading the currency pair long because the odds of price reversing is now much less. Aggressive traders may place waiting buy orders at or near the previous low in order to catch an early move higher. While more conservative traders will wait for a close above a trend line to confirm the pattern.
The double bottom can be a fast moving pattern so traders will want to see price rally after a few bars. After entering long into the market, traders will place a protective stop a few pips below the lowest low of the pattern and a limit equal to twice the size of the stop.
Very few patterns clearly illustrate the reversals in market direction like the forex double top and forex double bottom patterns. It is important to always use a protective stop when trading and waiting for confirmation of the pattern to filter and reduce the number of pattern failures that can happen.
---Written by Gregory McLeod, email gmcleod@dailyfx.com. Follow me on Twitter @gregmcleodtradr.
This piece provided you entry and exit rules for trading forex double bottoms and forex double tops. Learn how to incorporate MACD divergence with these patterns to increase reliability. Sign our guest book to access a short 20 minute free tutorial on this and other essential indicators.
DailyFX provides forex news and technical analysis on the trends that influence the global currency markets.