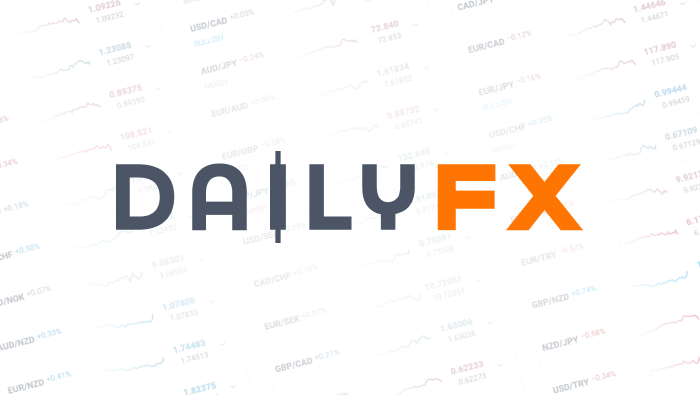 Over this four part article series, we're going to introduce the concept of trading with systems. In this article, we'll introduce system trading. In subsequent pieces, we'll investigate risk management, system evaluation, and diversification.
It may take a few trades to realize this fact but, trading profitably is not easy. Human beings cannot predict the future; this much we all know. But forecasting is a different matter altogether, and the results of others like Warren Buffett, Paul Tudor Jones, or George Soros prove that doing so consistently IS possible. But there is a lot more that goes into it than just buying low, and selling high.
For many traders, this is where system trading comes in. System trading, often called 'algorithmic' trading this is a style of speculation that has ushered in a new generation of traders. These are traders that don't worry about the emotions that become involved when pulling the trigger on a buy or sell entry. These are also traders that don't have to concern themselves with the nuances of each and every individual price movement.
System trading is the process of applying an objective strategy or series of strategies in an effort to produce an above-market return. This can be done electronically through a computer algorithm set to automatically execute trades based on a pre-defined strategy of the trader's choosing.
An ideal platform for new system traders, Mirror Trader from FXCM
Advantages
One of the biggest advantages of system trading is the simplicity that it can offer. And the Forex market, which arguably offers more flexibility than any other trade-able market on the planet, is often best approached with such a vantage point.
For instance: Say you want to trade the break after the upcoming BOJ meeting. You know the Yen has been a big mover, and you know that activity is likely to heighten around much-awaited announcement. As a discretionary trader, you have a million other questions to ask yourself.
Where should I enter? How big of a stop should I use? What trade size should I employ? And after finding answers for all of these questions, there is still the matter of trading it.
Do you want to stay up to watch prices during the announcement, hopeful that you can find an entry point in the midst of the chaos that takes place during a panic market? And even if you get a position at a good price, now comes the prospect of managing that position.
What happens if a quick profit turns against you? Or what happens if the position immediately moves to your stop? Do you give it more time to 'work?'
Suffice it to say - numerous variables are at play, and this is just one announcement, or one trade in what should be just one of a thousand insignificant little trades.
For the system trader, such hassles are avoidable. The system trader can look at the above scenario and realize that they probably want to look to employ breakout-related systems. So, they simply find the proper strategy to employ in the proper market environment; they will then set the proper trade parameters, as their system is designed. And then they will let the system handle the minutiae.
Mirror Trader with The DailyFX Breakout 2 Strategy applied to USD/JPY
This trader can even choose to turn their attention to other matters, such as the range that's been showing itself in EURUSD. They can then employ their favorite range-bound system on the EURUSD, and let it do its job. And then perhaps the AUDUSD has caught this trader's eye, and noticing the vigorous down-trend that the pair has been on the trader decides to employ a momentum-based strategy to approach the situation.
Trade management, risk management, the flurry of emotions that becomes an inevitable part of the discretionary trader's lives: These can all be managed through a system trading approach.
Using System Trading in the Right Way
The first thing to keep in mind when system trading is that, like discretionary trading, there are no holy grails, and no system will win all the time.
With that being said, traders want to ensure that they are not applying strategies simply because they've put in a few weeks or months of good performance; and then leaving their accounts unchecked in the expectation that that great performance continues.
Traders want to apply the correct strategy for the correct market environment. As we had pointed out above, looking to apply a breakout strategy in a currency pair that has shown recent volatility ahead of a big announcement could be a very cogent strategy. Or, if the currency pair has been exhibiting a range-bound condition, traders can look to properly employ their range-bound strategies.
The DailyFX Trading signals are certainly a tool that can assist with this implementation. Below is a screen shot of the mirror trader platform, with the available DailyFX Trading Signals shown. In the screenshot, the 'top DailyFX' systems are shown as of the time of this publishing. Please keep in mind that past performance is not indicative of future results.
The DailyFX Trading Signals on The Mirror Trader platform
Traders can choose to apply the systems of their choosing on the pairs they wish to trade, and they can choose from a litany of options regarding trade size, and risk levels to be used on each entry.
We've just begun to scratch the surface of the topic of system trading. Over our next three articles, we'll get more in depth with leverage, system evaluation, and diversification of a portfolio.
-- Written by James Stanley
James is available on Twitter @JStanleyFX
To join James Stanley's distribution list, please click here.
Want to learn more about mirror platform? Join us for a live Mirror walkthrough Wednesdays at 3pm ET.
New to the FX market? Save hours in figuring out what FOREX trading is all about.
Take this free 20 minute "New to FX" course presented by DailyFX Education. In the course, you will learn about the basics of a FOREX transaction, what leverage is, and how to determine an appropriate amount of leverage for your trading.
Register HERE to start your FOREX learning now!
DailyFX provides forex news and technical analysis on the trends that influence the global currency markets.