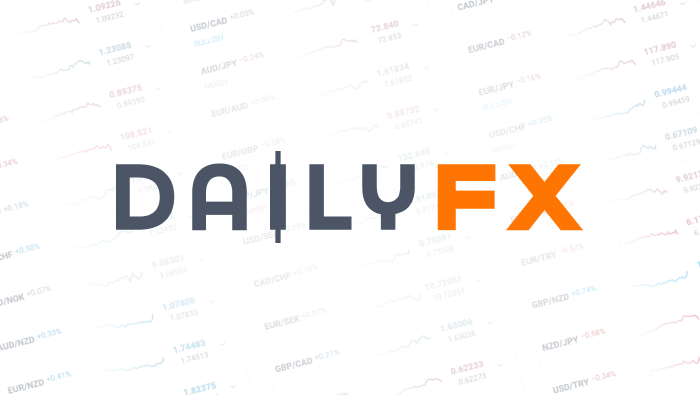 How Traders Can Anticipate & Trade News Without Leaving the Charts
Article Summary: The forex market never sleeps and that means the market-moving news never stops. We've introduced you on ways to strengthen your analysis and this article looks to bridge the gap between your fundamental (news based) analysis and technical analysis.
A Forex trade is being made virtually every moment of the global business week. If you've only focused on the news that is taking place in your home market whether that is the Asian, London, or US market you may be missing the bigger picture. This article will make sure that you're aware of upcoming news events while focusing on the opportunities that the charts are highlighting.
Learn Forex: A Global Market Deserves an Understanding of Global Economic News
Think Globally
When you are on your toes in the 24-hour game of Forex trading you'll have an edge that other less informed traders simply do not. That edge will come in the form of managing your risk as a high importance news event comes out or looking to see if price moves up and bounces off a key resistance level in a down trend that you can enter. You'll also be on the front end of trading opportunities because you'll be able to decipher a trend changing event that you can trade often following a large unexpected news announcement and ignore the noise that the market sometimes produces that tricks traders into entering low probability trades.
A New Way to View News Announcements
A new tool has recently been created to help you be informed when it counts. The DailyFX News Add-on plots onto your chart the past and upcoming economic news releases from the DailyFX Economic Calendar on the corresponding candlestick. This tool will help the many traders who have their charts up when analyzing a new trade or monitoring an open trade but only view the DailyFX Economic Calendar once or twice a day or who forget an upcoming announcement that can severely affect their trade. Once this tool is added to your chart, you can combine your current technical analysis indicators with the news that is coming out showing you the strength or weakness of individual economies.
Learn Forex: You Charts Can Tell You the Fundamental News That Can Affect Your Trade
(Created using FXCM's Marketscope 2.0 charts)
Using this tool can be a key tool for the daily routine of your market analysis. Naturally, you'll still need to develop a trading plan unique to your strengths (Register a Free Forex Trading IQ Test here.) However, in a clear downtrend, you'll notice that a majority of time news events will spark another leg down as the trend continues.
Why Trade The News?
No matter what market you chose to trade around the world, many traders react erratically to news which can cause a lot of volatility. It's not uncommon for Non-Farm Payroll which comes out the first Friday of every month to move the USD around 100+ pips. This number can be even higher if there is a shock in the news.
Trading the News Strategy
Find a news event that is of high importance. When the news release comes out in-line with expectation yet there is a strong push in one direction (preferably against the overall trend) wait for 15 minutes after the news release for the dramatic push to lose steam. Once the market starts to change direction and moves back near the pre-news levels you can enter in the direction of the overall trend with a stop placed above the exhaustion point right after the news.
Stay patient and keep a good risk: reward ratio of at least 1: 2. Because you are entering off of a volatility extreme, you'll often find a better risk: reward ratio than 1: 2. In addition to a strong risk: reward ratio, ensure that your trade size is in line with your overall goals so that you aren't hurt too bad if the trade doesn't work out.
Staying alert to upcoming geo-political or economic event can also be helpful for long-term and short-term traders. Short term traders may look to enter right before the news event highlighted on the chart with a tight risk in place hoping to catch the big move that can make their week. Longer term traders who are about to enter into a trade may look to wait until after the news has shaken out so they're not entering into a longer trader at a price that is unfavorable for their profit targets.
Which Currency Pairs Are Best To Follow?
The US Dollar and currencies traded against the USD takes up the lion share of the forex market volume and you should be aware of news releases affecting these currencies. The following currency pairs are known as the majors:
USDOLLAR Index (Not Available on Live US Based Accounts)
The FXCM App Store has plenty of tools like this that cost you nothing while at the same time boosting your edge in the market. Over the next month, we'll share some more of these free apps along with strategies we use in our own trading that have been supplemented by these great tools.
Happy Trading!
---Written by Tyler Yell, Trading Instructor
To contact Tyler, email instructor@dailyfx.com.
To be added to Tyler's e-mail distribution list, please click here.
To follow @DailyFXEDU, Click here to boost your FOREX learning now!
DailyFX provides forex news and technical analysis on the trends that influence the global currency markets.