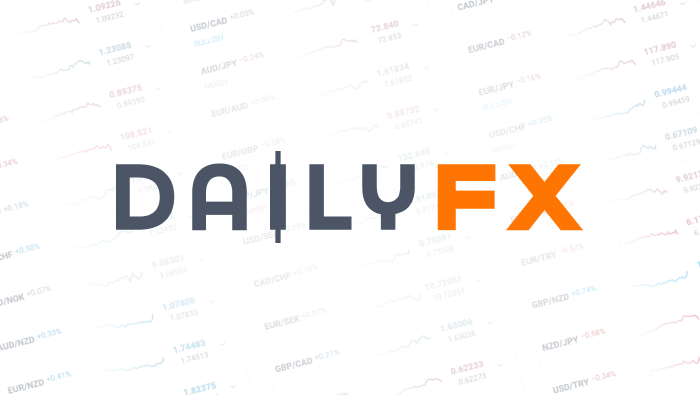 How to Keep From Chasing Extended Prices
Article Summary: As the forex market breaks out and develops trends, many times traders will trade these trends when they are extended. Using the Relative Strength Index (RSI) and the Donchian Channels (DNC) we will determine if a trend is losing momentum and if it has corrected deep enough.
There are several emotions traders deal with each day. One powerful emotion is the fear of missing something. This typically exists when the market moves in a monster trend. At that point, traders see these trends and will throw caution to the wind by blindly entering the trade. They hope to gossip around the water cooler (also known as forums, twitter, and Facebook) about their winning trade in this monster trend. Realistically, they hope the trend can bail them out of an untimely entry.
Well, the FX market has perked up lately and strong trends have begun to develop. However, are these trends the beginning of a larger trend or the end of a tiring move? Today, we will use forex technical analysis to help us determine if the move is extended and due for a correction. The tools utilized are Relative Strength Index and Donchian channels.
Relative Strength Index (RSI)
The RSI is one of the most popular tools used by traders. It can provide signals when the price becomes overbought and oversold. However, one of the biggest misconceptions of oscillators is that if price is overbought, then it has to correct and sell off.
Therefore, one key to trading with an oscillator is to filter the signals in the direction of the trend. (To learn more about trading with the RSI in the direction of the trend, enroll for this free RSI course and receive a sample RSI strategy at the end. The course will take about 20 minutes to complete.)
We will build on this and focus on divergent signals using the RSI.
What is divergence?
Divergence is simply when we see higher highs on prices; yet lower highs on the RSI. It is an indication the trend is losing momentum and at risk of correcting.
Learn Forex: Price Divergence with RSI Oscillator
(Created using FXCM's Marketscope 2.0 charts)
Notice above how price continues higher yet RSI does not create a higher high. It means a correction might be coming and to stay away from entering new trades.
To think of it another way, imagine you are driving down the road and your car runs out of fuel. Even though there is no fuel in the tank, the car is still moving forward albeit at a much slower pace. In essence, the momentum behind the car was lost and eventually the car comes to a stop.
That is the same way with forex chart analysis. Prices move in a strong trend to the upside, and then eventually the market loses momentum. However, even though momentum is slowing, prices are still moving higher. Eventually the momentum stops and prices correct lower.
The RSI oscillator can help us determine if the market is losing momentum and at risk of correcting. Once we see this, we know to keep from entering the trend and wait for either a support zone or a new price breakout.
Using Donchian Channels for Trend Entry
We never know for sure how deep the correction will be or if a new trend develops to the downside. Therefore, we will use the Donchian Channel to indicate when the correction has been deep enough to begin considering trades again.
For example, place the Donchian Channels on a 4 hour chart with 55 input value. Although prices are in an uptrend, we will know the market has corrected enough when the lower Donchian Channel is broken.
Learn Forex: Using Donchian Channels for Adequate Correction and Following Entry
(Created using FXCM's Marketscope 2.0 charts)
Therefore, after the lower channel is reached, we can wait for prices to reach the upper channel to trigger our entry.
So the Donchian Channels offer a 2 step objective process with the benefit of keeping us from chasing trades.
In an uptrend, wait for prices to penetrate the lower channel
After reaching the lower channel, enter when price moves 1 pip above the upper channel
Good luck with your trading!
---Written by Jeremy Wagner, Head Trading Instructor, DailyFX Education
Follow me on Twitter at @JWagnerFXTrader.To be added to Jeremy's e-mail distribution list, click HERE and enter in your email information.
New to the FX market? Save hours in figuring out what FOREX trading is all about.
Take this free 20 minute "New to FX" course presented by DailyFX Education. In the course, you will learn about the basics of a FOREX transaction, what leverage is, and how to determine an appropriate amount of leverage for your trading.
Register HERE to start your FOREX learning now!
DailyFX provides forex news and technical analysis on the trends that influence the global currency markets.