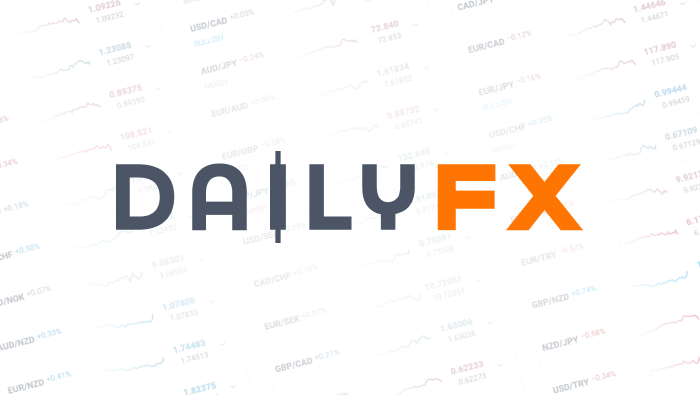 Learn Forex: Ichimoku Indicator Supports Higher AUDUSD
Article Summary: The Ichimoku Cloud provides dynamic support of recent price action in an uptrend. You can use this as market support for a buy trade if price doesn't trade fully below the cloud. Ichimoku provided light on an AUDUSD trade that you can study so you're not sitting on the sideline for the next big move.
One of the great benefits of the Ichimoku Indicator is that Ichimoku allows price action to test a relative extreme before you jump in to a higher probability trade. Entering a trade after price has exhausted itself against the direction of the overall trend requires patience and a well-defined plan. Ichimoku provides both aspects in full.
Patience is provided by the cloud. The cloud combines the mid-point in price over the last 52 periods as shown by the blue line and the average of the 9-period moving average or trigger line and the 26-period moving average or base line shown below by the orange line. Both lines are pushed forward 26 periods to give you a forward looking trend filter. The plan is provided in the trading rules outlined below.
Learn Forex: Price Doesn't Break through the Cloud
The concept of Cloud Only trend identification was introduced last month. Trend identification allows you to do something very important in an instant. With trend identification, you can build your bias toward trade signals. In other words, when price is above the cloud you want to find the most favorable buy entries in an uptrend.
If you only use Ichimoku for the purpose of not entering counter trend or against the cloud, Ichimoku can still be one of the most valuable indicators you use. It's important to remember that the decision not to take a trade is still a decision and depending on how the markets level out, that can be a very good decision if you would have traded against a continuing trend. However, if you would like to use the Ichimoku indicator to filter for trend direction and provide entry signals then we need to find ways to identify favorable entries.
What Makes A Favorable Buy Entry In An Uptrend With Ichimoku?
A favorable entry usually shows up when a counter trend move has exhausted itself and run out of gas. Once price starts to move back in the direction of the overall trend, we can look to the Ichimoku in full to find entries.
Learn Forex: Ichimoku Buy Signal Once Trigger Line crosses above Base Line on AUDUSD Daily Chart
The classic Ichimoku Rules states that favorable buy entries are present if the following criteria are met:
-Price is above the Kumo Cloud
-The trigger line (Tenkan Sen) is above the base line (Kijun Sen) or has crossed above
-Lagging line is above price action from 26 periods ago
-Kumo ahead of price is bullish and rising (displayed as a blue cloud)
-Entry price is not more than 150 pips away from the Tenkan Sen / trigger line as it will likely whip back to the line if we enter on an extended move.
Ichimoku Trade: Buy AUDUSD When Trigger Line crosses above Base Line
Stop: 1.0340
Limit: 1.0700
If you need assistance to customize your trade size, you can find an easy formula here.
Advanced Strategy Adjustment for Entries
Some traders may prefer to trade price action and the cloud alone instead of waiting for the trigger and base line to cross. This is an advanced method and not recommended for everyone but here is a run-down of how it would work.
After you've identified the direction of the trend, the next step is to find entries. When trading in an uptrend, you want to find entries near levels of support. Support is defined as a recent low in price or a level in the market that price has recently bounced from before heading higher.
The cloud will identify the trend for you and corresponding levels of support along with price action swings.
Why Mess With a Good Thing?
Most traders will be served best by following the traditional rules of Ichimoku. At the very least they can save their full trade size allotment for trades when all the rules of the Ichimoku system align. Trading price action in the direction of the cloud combats the number one problem of waiting for the moving averages to cross.
Of course, when you take out an important component of trade entry confirmation like the trigger crossing above the base line in an uptrend, you forfeit stronger set ups. However, price action combined with the cloud can provide another method to enter trades in the direction of the trend as defined by the Ichimoku Cloud.
Happy Trading!
---Written by Tyler Yell, Trading Instructor
To be added to Tyler's e-mail distribution list, please click here.
Want to learn how to trade with Moving Averages?
Take this free 14 minute "Moving Average" course presented by DailyFX Education. In the course, you will learn how to filter worthwhile trends, identify support and resistance, and find which entries give you the highest probability trades.
Register HERE to start your FOREX learning now!
DailyFX provides forex news and technical analysis on the trends that influence the global currency markets.