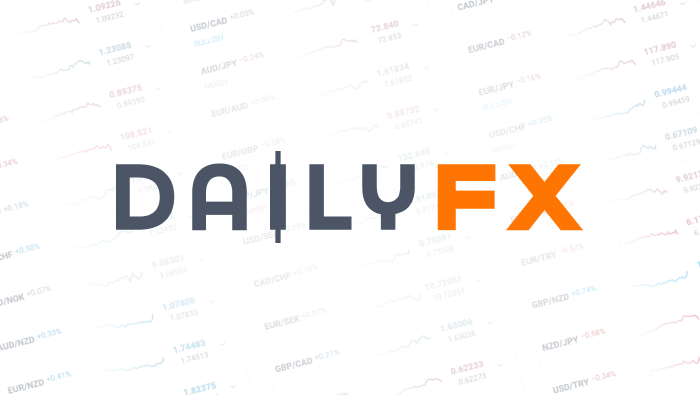 Using the Fibonacci Tool
Ideally, when the market is in a downtrend, we should look for rallies up off of the lows to a resistance level as a selling opportunity. Conversely, when the markets are in an uptrend we should look for dips off of the highs to a support level as a buying opportunity.
However, many times there does not appear to be any visible resistance or support on the chart to offer that opportunity.
This is one situation where the use of Fibonacci retracement levels can offer potential levels from which to enter a trade.
As with many aspects of trading, the key is to first identify the direction of the trend. Then a trader would wait for the move against the trend to take place before entering the trade as it moves back in the direction of the trend.
The use of Fibonacci retracement levels offers three levels of potential support in an uptrend and three levels of resistance in a downtrend. They are the 38.2%, the 50% and the 61.8% levels.
On the chart below we can see these three levels of resistance represented by the green lines after a strong move to the downside.
For example, if the market moved down 1000 pips and then started to rally off of the lows, a 38.2% rally would be 382 pips of that 1000 pip move, a 50% rally would be 500 pips, while the 61.8% rally would be 618 pips off of the low.
Traders will then look for sells at the 50% or 61.8% retracement levels and place their protective stop beyond the 61.8% level. Others may use a technical indicator (Stochastics for example) to help better time their entry back into the direction of the trend after the retracement.
The rally up to between the 38.2% and 61.8% levels signals the "trade zone". (We can see on our chart that price retraced into this zone several times providing selling opportunities.) Traders could then use another method to identify the actual sell entry into the trade. We only look for sells since the trend is down, we wait for a rally up to resistance (a Fib level) to note a potential trade and then we can use a technical indicator to help us time our entry as momentum reverses.
If this looks simple, it is because it is meant to be simple. The difficult part is waiting for these solid setups to form and then to be there to take advantage of them. But knowing what to look for is the first step to trading them.
---Written by Richard Krivo
DailyFX provides forex news and technical analysis on the trends that influence the global currency markets.