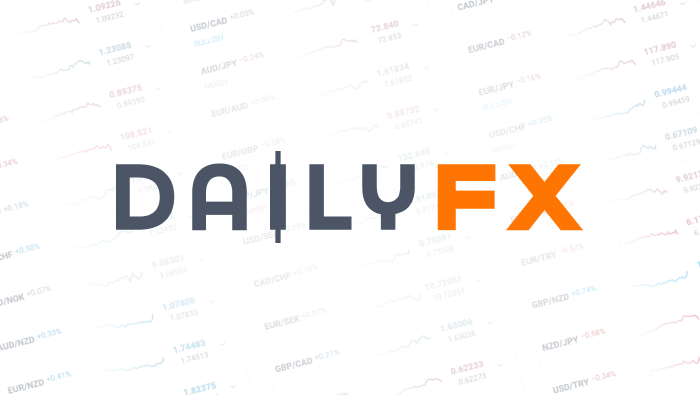 What to Learn From NZDUSD Posting Highest Volume Day in 2015
Talking Points:
-NZDUSD Posts Highest Volume day in 2015
-Bear Channel from April High is Key
-Sentiment Should Also Drive Directional Bias
Throughout 2015, interest in NZDUSD has skyrocketed. This phenomena is seen clearly through the FXCM open interest as per the twice a day updates in DailyFX's SSI report, which visualizes retail sentiment through open positions. This year, we've seen NZDUSD open interest compete with other major currencies like the CAD and overtake long-time favorites like EURJPY & GBPJPY in terms of retail open-interest.
Open Interest on NZD Has Risen Steadily Through 2015
Screenshot from David Rodriguez, SSI: FX Traders Once Again Selling into Euro Rallies
While the open interest story from retail traders is impressive, we've also seen institutional interest jump. Ahead of Thursday's RBNZ meeting, Speculative Short positions from Non-Commercials as per the CFTC Commitment of Traders reports showed the largest net exposure on short NZD futures contracts since Feb 2009.
Learn FX: Institutional Short Sellers are loading into NZDUSD
This builds together a reason to keep NZDUSD on your radar. Open interest on retail and institutions are building. Fundamentally, the pitch is attractive for selling NZDUSD. The Fed is looking to raise interest rates this autumn, while the Reserve Bank of New Zealand is looking to continue cutting into next year. Yesterday, they dropped their interest rate by 25bp for the second time in 6 months and is widely to cut another 75bp down to 2.25% by mid-2016.
If you are unfamiliar with sentiment and volume here is a quick explanation on how this article will look at these circumstances pair moving forward.
Retail Sentiment is acquired using DailyFX Plus' Speculative Sentiment Index. It is free for real FXCM account holders, but is also free for anyone using a two week trial: DailyFX Plus Trial. Most often, SSI will help you see the beginning of a new trend, which is historically fought by the retail trading crowd.
Retail Volume is available on FXCM's Trading Station Desktop platform. This free software can be downloaded here and a free demo login can be acquired here. Real Volume is a default indicator that can be added to your charts. Volume is used by Institutional FX traders as well as traders from other markets to understand market participation in a move.
Bear Channel from April High is Key
(Created using Marketscope 2.0 charts)
Price channels are a great way to simplify price action analysis. Basically, price channels help you to frame a trend. Price channels take a line off the higher lows in an uptrend and copy that trend line, Click + control on Marketscope 2.0 to copy trend lines, then take the copied trend line to the higher highs of the price movement. Often, the nature of the trend will have most of the highs cresting along the trendline allowing price action to be framed, albeit directionally biased.
NZDUSD is in a strong downtrend. In fact, one of the strongest sustained downtrends of 2015. Above, you can see a type of price action that is ideal for a bearish channel, lower lows and lower highs. The simple rules for trading price channels is to first, trade in the direction of the trend or the directional bias of the channel. Second, bias your entry points so that in an uptrend you are buying near support or the rising lower trendline, and in a downtrend you are selling your resistance or the falling higher trendline. This approach allows you to trade in such a way that your risk to reward ratio is optimized. The third rule for trading channels is that you should not trade against the direction of the trend until and unless price is clearly broken out from the channel in the opposite direction.
As you can see below, price is definitively in the falling channel, as visualized with red lines above, and buy trades should not take place until price consistently shows higher lows and higher highs out of the falling red channel. Even though small moves higher can happen within the channel, as framed by blue lines on the bottom right of the chart, until a larger channel breaks it is best to favor entries in the direction of the larger trend for higher probability trading.
Retail Sentiment Should Also Drive a Bearish Directional Bias
Overlay of Trader Positioning at FXCM on NZDUSD via the SSI tool
(Screen capture from DailyFXPlus.com)
Volume & Sentiment Combined with Technical Analysis
As you see from the picture above, Retail FX traders have aggressively and unsuccessfully tried to fight the downtrend. The chart above shows retail positioning over the price action of NZDUSD. The simplest definition of a downtrend I have ever heard is when price moves from the top left of the chart to the bottom right of the chart. Above, you can see that textbook definition of a downtrend playing out on NZDUSD, however much of that has only attracted buyers and very few selling.
Earlier, we discussed favoring trades in the direction of the trend, which for NZDUSD is lower. In regards to sentiment, net bullish retail sentiment favors further downside. Until the bears take over, which would be visualized as red bars on the top chart or via data, a positive SSI number or green bars would favor the market continuing to lean downward.
Learn FX: 7/23 Posted the Highest Volume in 2015 and Didn't Break the Bearish Channel
(Created using Marketscope 2.0 charts)
With the help of FXCM's real volume readings, we can see how aggressive traders are regarding a move. Volume is shown at FXCM via blue bars on the bottom of the chart. The higher the bar, the greater the volume transacted. The lower the bar, the lower the volume transacted and the less trustworthy a move is treated.
The chart above shows the bearish price channel discussed earlier with volume applied on the bottom. On Wednesday, July 23, NZDUSD saw the highest volume day for 2015. As of now, that was not enough to break the bearish price channel we've been focusing on in this article. While aggressive volume is endorsement of that day's move, until the price channel breaks it is best to focus trades in the direction of the larger trend. In fact, over the last three weeks, you can recognize increasing volume as the trend continues lower. Increasing volume on a well-defined move helps to validate the trend.
Potential Trading Plan
Aside from the hopes of catching a reversal, the chart's bearish channel doesn't give much validation for a buy trade. When you combine sentiment, the argument favoring downtrend continuation remains.
Multiple indicators show NZDUSD may soon resume the larger downtrend. Upticks in the bearish price channel provide better opportunity to enter short positions. If you are uncomfortable with channels, you could look to sell near the 13-dma or 21-dma. Range highs 0.6750/75 are expected to cap a move lower through 0.6500 towards LT targets in the 0.6400 area.
Currently,The RBNZ loosened two of last year's four hikes, and it says further easing is probable. The growth outlook has deteriorated since June. Fundamentally, this will likely add to the ~16% decline we've recently seen.
Validation Level:
Stop: Close > 0.6700 May 14th TL Resistance / July 23rd high
Target 1: 0.6495 (YTD Low)
Target 2: 0.6397 (61.8% of Feb. 2009/2014 Rally)
Alternative Scenario: If the July 23d high of 0.6700 on NZDUSD is taken out, watch for NZD to be a better buy against some of the weaker currencies such as CAD, AUD, or JPY. A positive surprise to the global growth picture could bring this move into picture. Currently, this seems improbable.
Happy Trading!
Prior Articles:
Bearish Price Pattern Aligns With Volume & Sentiment on EURUSD
Volume & Sentiment Alignment on AUDUSD Favors Downside
Volume & Sentiment Alignment on GBPUSD
Chart Patterns & Sentiment Alignment on EURJPY
Chart Patterns & Sentiment Alignment on EURUSD
USDOLLAR Retail Fever Aligns with ST Technical Warnings [Video]
---Written by Tyler Yell, Trading Instructor
To contact Tyler, email tyell@dailyfx.com
To be added to Tyler's e-mail distribution list, please click here
Tyler is available on Twitter @ ForexYell
Video Lessons || Free Forex Training
Trading Using Fibonacci (13:08)
Trading With Moving Averages (14:25)
Reading the RSI, Relative Strength Index (13:57)
Money Management Principles (31:44)
Trade Like a Professional Workshop (1:44:14)
DailyFX provides forex news and technical analysis on the trends that influence the global currency markets.