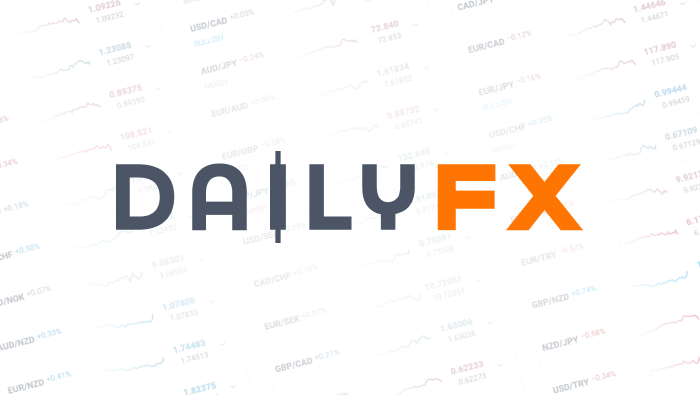 Bearish Price Pattern Aligns With Volume & Sentiment on EURUSD
Talking Points:
-EURUSD is approaching the double top neckline
-Sentiment Near Tipping Point Favors Dollar Strength
-Double Top Pattern Targets New Year to Date Lows
The summer of 2015 has provided plenty of headlines and drama for traders of EURUSD. After a one-way move to start the year that ended on March 13, 2015, EURUSD has seen a choppy bounce off the year to a low of 1.0460. Since then, FX traders and analysts have been trying to get a grasp on what the next move is likely to be and how to trade that move.
Muddying the waters has been the potential 'Grexit' as negotiations for economic reforms in Greece seems to falter potentially kicking Greece out of the 19 nation euro zone. Ironically to many, the worst headlines and images, thanks to Greek banks closing and limiting withdrawals provided little volatility. Paradoxically, now that the Greek drama is over, EURUSD is now looking at fulfilling a technical pattern known as a double top that could also be backed by volume and sentiment.
If you are unfamiliar with sentiment and volume here is a quick explanation on how this article will look at these circumstances pair moving forward.
Retail Sentiment is acquired using DailyFX Plus' Speculative Sentiment Index. It is free for real FXCM account holders, but is also free for anyone using a two week trial: DailyFX Plus Trial. Most often, SSI will help you see the beginning of a new trend, which is historically fought by the retail trading crowd.
Retail Volume is available on FXCM's Trading Station Desktop platform. This free software can be downloaded here and a free demo login can be acquired here. Real Volume is a default indicator that can be added to your charts. Volume is used by Institutional FX traders as well as traders from other markets to understand market participation in a move.
Overlay of Trader Positioning at FXCM on EURUSD via the SSI tool
(Screen capture from DailyFXPlus.com)
Volume & Sentiment Combined with Technical Analysis
As you see from the picture above, Retail FX traders have aggressively and unsuccessfully tried to rejoin the downtrend. Earlier this year, if there seemed to be a certainty trade it was that EURUSD would hit parity or 1.000. However, you can see that the sharpest spike in short positions this year happened on relatively little price fluctuations.
The spike in retail open short positions, represented by the red line on the bottom half the chart above, aligned with dramatic headlines surrounding a Greek default. Many presumed this was the beginning of the end for the euro and were all too excited to be the first ones on board. Often in markets, such extreme sentiment is rarely matched with the proper trade at the time. However, in the end the Bears may be right as a price pattern known as a double top may be unfolding, which would lead to new year to date lows. More on that later.
Looking above, a trader who is short EURUSD should hope to see one thing in regards to sentiment. That one thing would be a net positive positioning from a retail open long positions at FXCM. On the far right of the chart showing open positions, you can see the recent drop from 1.1430 has attracted so many buyers that were nearing a sentiment flip. Net bullish retail sentiment favors further downside. Should the Bulls take over again, which would be visualized as a green bar on the top chart or via data, a positive SSI number history would favor the market once again leaning downward.
(Created using Marketscope 2.0 charts)
With the help of FXCM's real volume readings, we can see how aggressive traders are regarding a move. Volume is shown at FXCM via blue bars on the bottom of the chart. The higher the bar, the greater the volume transacted. The lower the bar, the lower the volume transacted and the less trustworthy a move is treated.
The top chart shows a trend line drawn from peaks on the move lowering EURUSD over the last year. While the first push off 1.0460 in mid-March attracted some volume, the market appears increasingly unwilling to chase this move much higher. Decreasing volume on an extended corrective move often precedes trend resumption. You can click and zoom in on the chart in order to see the key support level of 1.0750/1.0819, should that level break and volume rise on the break, it could be a credible sign that the market is endorsing lower moves such that could be the preferred path for EURUSD traders.
The chart below shows a good deal more to detail in regards to the chart pattern aligning sentiment and volume. In short, a double top pattern seems to appear in the 1.0450 zone whereas the second top happened on decreasing volume, known as volume divergence. This volume divergence into a bearish price pattern is also happening as sentiment is nearing a flip which is also bearish. Now, let's discuss the pattern.
(Created using Marketscope 2.0 charts)
EURUSD is approaching the double top neckline
This is where Technical Analysis comes in handy.When a tested level of support breaks, stops are often cleared out. Technical analysis looks to other forms of evidence to back up a trade idea. On the chart above, you can see a potential double top pattern aligning with low volume relative to the first high. Next, we will look to the neckline, which is the low made before the second top as a trigger for downside move. The target is determined by extrapolating the distance from the neckline to the double top zone and extrapolating that lower. The target on EURUSD, should a neckline be in play is near 1.0210.
Additional forms of technical bearishness and correlations are through the DE-US yield spread. A widening of the spread validates diverging monetary policy and with the rate hikes in the US a matter of if over when, a continuing of the two yields widening favors EUR strength. Additionally, a move above 0.75% in US 2yr Yields would also show / validate that Bond traders are now fully pricing in the rate hikes from the Fed.
Potential Trading Plan
Multiple indicators show EURUSD may soon resume the larger downtrend. The double top price pattern is also backed by sentiment and diverging volume on the secondary high.
Validation Level: Close > 1.0819
Stop: 1.0955 Weekly Pivot
Target 1: 1.0460 (YTD Low)
Target 2: 1.0210 (Double top Target)
Alternative Scenario: If the July 10th high of 1.1215 on EURUSD is taken out, watch for a repeat of sideways consolidation into August / September. A major shock to the Federal Reserve's plan to hike rates could bring this elongated corrective move into picture.
Happy Trading!
Prior Articles:
Volume & Sentiment Alignment on AUDUSD Favors Downside
Volume & Sentiment Alignment on GBPUSD
Chart Patterns & Sentiment Alignment on EURJPY
Chart Patterns & Sentiment Alignment on EURUSD
USDOLLAR Retail Fever Aligns with ST Technical Warnings [Video]
How Using FX Sentiment Can Boost Your Trend Trading Strategy
EURGBP Double Bottom View Backed by FX Sentiment & Volume Analysis
USDCAD Symmetry Backed by FX Sentiment & Volume Analysis
Using FX Sentiment & Volume Analysis to Spot USDJPY Trend Resumption
EURJPY New Trend - FX Sentiment & Volume Analysis
---Written by Tyler Yell, Trading Instructor
To contact Tyler, email tyell@dailyfx.com
To be added to Tyler's e-mail distribution list, please click here
Tyler is available on Twitter @ ForexYell
Video Lessons || Free Forex Training
Trading Using Fibonacci (13:08)
Trading With Moving Averages (14:25)
Reading the RSI, Relative Strength Index (13:57)
Money Management Principles (31:44)
Trade Like a Professional Workshop (1:44:14)
DailyFX provides forex news and technical analysis on the trends that influence the global currency markets.