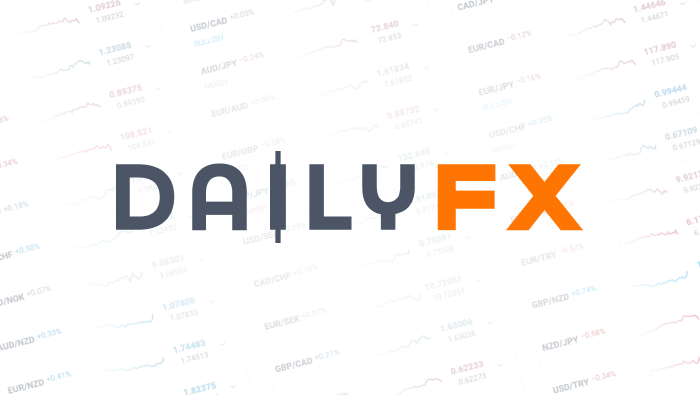 Volume & Sentiment Alignment on GBPUSD
Talking Points:
*GBP has gone toe-to-toe with USDOLLAR for G10 Lead
*Sentiment & Volume Currently Favors USD Leadership
*The Unspoken Fear of BoE & the Fed
GBPUSD has been a heavy weight contention of sorts for the strongest currency in G10FX. While trading the two strongest or two weakest currencies isn't preferential for trading, identifying strongest currencies can be valuable as pull backs against a strongest currencies often present a great opportunity to reload as opposed to an opportunity to get on the ground floor of a reversal as most traders see the opportunity. Therefore, it's worth finding out the strongest currency so that you can use it as the default purchase against weaker currencies.
We're going to look at GBPUSD today in order to identify the Volume & Sentiment Alignment on GBPUSD to see what needs to happen and is already happening that would show which is the strongest.
If you are unfamiliar with sentiment and volume here is a quick explanation on how this article will look at these circumstances pair moving forward.
Retail Sentiment is acquired using DailyFX Plus' Speculative Sentiment Index. It is free for real FXCM account holders, but is also free for anyone using a two week trial: DailyFX Plus Trial. Most often, SSI will help you see the beginning of a new trend, which is historically fought by the retail trading crowd.
Retail Volume is available on FXCM's Trading Station Desktop platform. This free software can be downloaded here and a free demo login can be acquired here. Real Volume is a default indicator that can be added to your charts. Volume is used by Institutional FX traders as well as traders from other markets to understand market participation in a move.
GBP has gone toe-to-toe with USDOLLAR for G10 Lead
Since the middle of May, the US dollar has been trading top spots in terms of strength with the British Pound. Fundamentally, both currencies share a similar story and potential future. The story revolves around the potential interest rate hike by both central banks. This has allowed money to flow into these two currencies while selling either commodity currencies, JPY, or EUR depending on risk sentiment and Greece headlines.
While both GBP & USD will likely remain relatively strong until either of these dynamics change, finding the leader is very helpful for Forex traders.
Sentiment Has Shown Retail Favoring the British Pound As Dollar Picks Up Steam
(Created using Marketscope 2.0 charts)
Sentiment & Volume Currently Favors Resumption of USD Leadership
The chart above shows a choppy move higher from 1.4564 back in mid-April to an impulsive peak of 1.5929 in mid-June. A pitchfork channel is also drawn from key pivots back in March / April and you can see how the price has moved within these channel lines throughout the multi-month uptrend. However, momentum seems to be dropping, which would be confirmed by GBPUSD impulsively breaking the lower white line at 1.5329.
Volume and Chart Indicators Favor Downside Risk
(Created using Marketscope 2.0 charts)
A few tools have been added on the charts above of GBPUSD. In addition to the pitchfork (blue lines drawn from key pivots in March and April), GBPUSD upside has failed to attract the volume seen in April. When price moves higher on significantly lower volume as shown the of the downtrend line on the chart above, less traders endorse the move and therefore a reversal typically has less barriers.
Additionally, sentiment displayed on the top chart shows a bias from retail to buy the cross.We use our SSI as a contrarian indicator to price action, and the fact that the majority of traders are long gives signal that the GBPUSD may continue lower. The combination of bearish volume divergence and retail traders being that long as shown via a contrarian indicator builds the downside argument. Currently, the price of 1.5667/75 has acted as a pivot favoring a bearish move. Should that level hold, the downside will be favored on shorter-term strategies.
Short-Term Elliott Wave Chart Favors the Sentiment & Volume Interpretation
(Created using Marketscope 2.0 charts)
Lastly, an Elliott wave pattern against the larger down trend that started in July 2014 shows the current move from March 18, 2015 as a potential countertrend pattern. Once countertrend patterns are exhausted the larger trend, which is lower, presumably continues. If you're familiar with Elliott wave, the labeled chart above may help you see we potentially completed corrective top at 1.5929 on June 18 and could now be looking at USD leadership across the board. This will be verified on a break below 1.51652, the opening range low for the month of June. Additional but not final validation on a break of 1.5329 the July opening range low would also be a sign for traders to favor dollar longs.
The Unspoken Fear of BoE & the Fed
Even though it is not traded, a lot of central banks keep an eye on a trade -weighted basket, which quantifies a currency value relative to key trading partners. This week, the British Pound hit a 7.5 year high against a trade -weighted basket of currencies on the back of Mark Carney of the Bank of England noting interest rate rise could soon come at the beginning of 2016.
Though the Fed is looking at a similar problem, both central banks have noted that they are keeping an eye on the implications of a rate hike hoping to prevent a negative ripple effect to the economy on rate normalization. The seven weeks of consecutive gains in the trade -weighted index could make it harder for the Bank of England to normalize policy as a stronger currency typically dampens the inflation targets the Bank of England said they'd be looking to hit at 2%.
Therefore, the unspoken fear is that the currency strengthening on anticipated rate hikes may in fact keep the central banks from hiking rates, which would likely pull the currencies away from their extremes significantly. Given price action over the last two months, this seems more likely for the British pound than the US dollar.
Potential Trading Plan
Multiple indicators show GBPUSD may soon resume the larger downtrend. However, trading GBPUSD could be a choppy event given they are both relatively strong. Right now the significantly weaker commodity currencies like CAD, NZD, & AUD appear to be more favorable targets.
Happy Trading!
Prior Articles:
Chart Patterns & Sentiment Alignment on EURUSD
USDOLLAR Retail Fever Aligns with ST Technical Warnings [Video]
How Using FX Sentiment Can Boost Your Trend Trading Strategy
EURGBP Double Bottom View Backed by FX Sentiment & Volume Analysis
USDCAD Symmetry Backed by FX Sentiment & Volume Analysis
Using FX Sentiment & Volume Analysis to Spot USDJPY Trend Resumption
EURJPY New Trend - FX Sentiment & Volume Analysis
---Written by Tyler Yell, Trading Instructor
To contact Tyler, email tyell@dailyfx.com
To be added to Tyler's e-mail distribution list, please click here
Tyler is available on Twitter @ ForexYell
Video Lessons || Free Forex Training
Trading Using Fibonacci (13:08)
Trading With Moving Averages (14:25)
Reading the RSI, Relative Strength Index (13:57)
Money Management Principles (31:44)
Trade Like a Professional Workshop (1:44:14)
DailyFX provides forex news and technical analysis on the trends that influence the global currency markets.