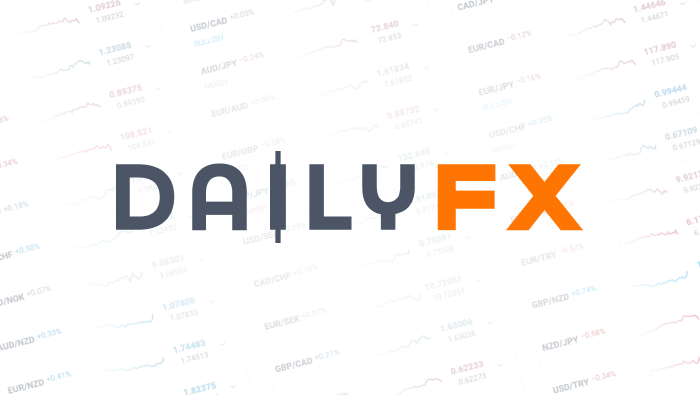 Chart Patterns & Sentiment Alignment on EURUSD
Talking Points:
EURUSD Broke Bearish Rising Wedge Support
Early June Bounce in Focus As Support
Volume Warns Bulls Running on Fumes
Based on the headlines revolving the potential Greek default, someone without access to a chart would think the price of spot EURUSD is near yearly lows or at least price has been incredibly volatile. Neither of those are true and in fact, price has slowly pushed higher over the month of June after an opening range low was set and never broken at 1.0887. In fact, price continued to raise on hopes of a deal roughly 550 pips over the month falling just short of the May Highs at 1.1466.
As you can imagine, a market moving higher by 5 handles as a country of the Eurozone faces default caused a lot of trader's confusion. Thankfully, we can look to volume & sentiment to see what developed behind price as well as look to other correlated markets and technical analysis to see what is developing in light of the uncertainty to see what opportunities may develop.
If you are unfamiliar with sentiment and volume here is a quick explanation on how this article will look at these circumstances pair moving forward.
Retail Sentiment is acquired using DailyFX Plus' Speculative Sentiment Index. It is free for real FXCM account holders, but is also free for anyone using a two week trial: DailyFX Plus Trial. Most often, SSI will help you see the beginning of a new trend, which is historically fought by the retail trading crowd.
Retail Volume is available on FXCM's Trading Station Desktop platform. This free software can be downloaded here and a free demo login can be acquired here. Real Volume is a default indicator that can be added to your charts. Volume is used by Institutional FX traders as well as traders from other markets to understand market participation in a move.
Overlay of Trader Positioning at FXCM on EURUSD via the SSI tool
(Screen capture from DailyFXPlus.com)
As you see from the picture above, since Mid-March trader have been aggressively short EURUSD. This has taken places as EURUSD bounced off a decade plus low at 1.0462 retracing as high as 1.1460 so far. Sentiment favors further upside as you can see when the client positioning is heavily leaning one direction, it often aligns with a strong trend that they're hoping is about to reverse. Additionally, you can see that Retail Open Short Positions are at their greatest exposure since the market peaked in spring of 2014.
(Screen capture from DailyFXPlus.com)
The changes in long and shorts show additionally that the short view is getting more aggressive. Longs are coming off by 10% from yesterday whereas short positions are 7.4% higher than yesterday and 5.3% below levels seen last week. To see whether or not it's time join, we can combine additional forms of analysis with Volume & Technical analysis.
Volume & Sentiment Combined with Technical Analysis
Volume is shown at FXCM via blue bards on the bottom of the chart. The higher the bar, the greater the volume transacted. The lower the bar, the lower the volume transacted and the less trustworthy a move is treated. You can see below that the recent move into the May high is done on a sharp drop in volume meaning that price is moving higher with less and less support. Without a lot of support or multitude of buyers, a reversal could be quickly joined as a lot of money is likely on the sidelines ready to make their move.
(Created using Marketscope 2.0 charts)
This is where EURUSD Technical Analysis comes in handy.A pattern known as a wedge has broken lower however, Technical analysis looks to other forms of evidence to back up a trade idea. A wedge break is one sign of weakness. Additional forms of weakness where shorting EURUSD would become attractive, would happen if the base of the wedge near 1.0818/1.1000 would also fail to hold up price. An inability to hold up price at the level, which was a higher low, would denote the shorts as described via sentiment earlier had the right call.
Other Correlated Markets to EURUSD
Another tool we can use in addition to Sentiment, Volume, and technical analysis is correlated markets. A positively correlated market means that they often move in the same direction around the same time. A negatively correlated market means they often move in the opposite direction at the same time. Two popular negatively correlated markets to EURUSD is the German DAX or GER30, the German Stock Exchange as well as the German Bund.
(Created using Marketscope 2.0 charts)
The historical pattern favors that these two markets, the Bund & GER30, will need to resume their prior uptrend for EURUSD to likely take the next multi-hundred pip leg lower. The chart above is one example of the inverse correlation described. In short, when price of the Bund moved higher, EURUSD moved lower and when the Bund reversed so did the EURUSD. If EURUSD is going to move lower as anticipated by the retail crowd, the Bund needs to move higher. Specifically, traders can look for a move through the levels of 152.50 & 155.680 along with EURUSD breaking support.
Potential Trading Plan
EURUSD has broken support but a lot is to be resolved from a technical and Intermarket point of view. The wedge break should be followed through with a move higher in the GER30 & Bund. Additionally, volume should grow on a downside move and ideally SSI would move into positive territory to match the pattern of retail FX fighting the best and longest lasting trends. If those patterns develop, you can look to levels of support and resistance to set your profit and loss zones.
Happy Trading!
Prior Articles:
USDOLLAR Retail Fever Aligns with ST Technical Warnings [Video]
How Using FX Sentiment Can Boost Your Trend Trading Strategy
EURGBP Double Bottom View Backed by FX Sentiment & Volume Analysis
USDCAD Symmetry Backed by FX Sentiment & Volume Analysis
Using FX Sentiment & Volume Analysis to Spot USDJPY Trend Resumption
EURJPY New Trend - FX Sentiment & Volume Analysis
---Written by Tyler Yell, Trading Instructor
To contact Tyler, email tyell@dailyfx.com
To be added to Tyler's e-mail distribution list, please click here
Tyler is available on Twitter @ ForexYell
Video Lessons || Free Forex Training
Trading Using Fibonacci (13:08)
Trading With Moving Averages (14:25)
Reading the RSI, Relative Strength Index (13:57)
Money Management Principles (31:44)
Trade Like a Professional Workshop (1:44:14)
DailyFX provides forex news and technical analysis on the trends that influence the global currency markets.