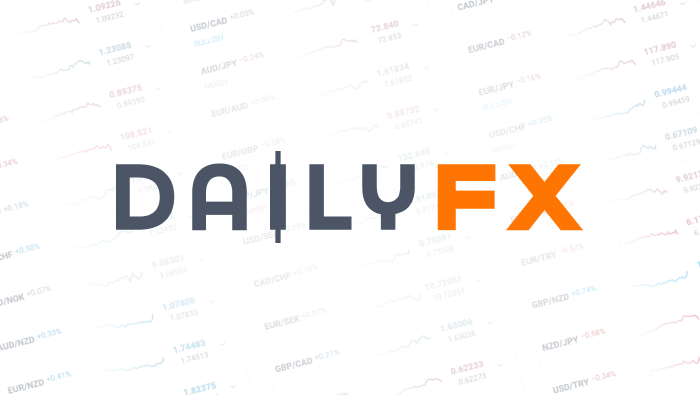 Strategy Series, Part 7: Trading Forex Ranges
Talking Points:
Look for Ranges When Trends Stop
First Find Support & Resistance
Use OCOs Near Key Charting Values
While trending market strategies are always a popular, traders should have a plan when markets fail to trade in a singular direction. This way instead of being deterred by sideways price action, traders will have a plan in place to adapt to present market conditions. To help with this process, today we will continue our conversation on strategies, by reviewing the "SRTS" range trading strategy. Let's get started!
Get the latest strategies right to your inbox! Sign up for my email list here: SIGN UP HERE
Learn Forex – EURUSD 30 Minute Range
Find the Range
The first step of any range trading strategy is to find the range. This can be done by identifying key values of support and resistance on your chart. To begin, add a 30 minute chart to your screen, which includes a minimum of 1 weeks' worth of price data. Resistance is your price ceiling and can be found by connecting 2 or more price peaks on your graph. Next, identify values of support by connecting a series of swing lows. These areas may not line up to the pip, but remember to draw these lines as parallel as possible.
Above we can see a sample range on the EURUSD currency pair. After looking at a weeks' worth of data, support is found by connecting a series of lows near 1.1275. Resistance is found overhead by connecting a series of swing highs near 1.1350. These points create an active 75 pip range, which will become the basis for today's strategy. It is important to clearly identify these points prior to moving forward to the next portion of this strategy.
Learn Forex – EURUSD Range with Entry and Stops
OCO Entries
When trading an active range, it is always important to plan your entry as close to a support or resistance value as possible. The "SRTS"range strategy uses an OCO (one-cancels-the-other)) order to achieve this task. The idea behind this type of placement is to set one order to execute a sale at resistance, while another pending order, to buy the market, resides at the corresponding value of support. This way, if price is trading in the middle of the range you will be prepared to buy or sell regardless of the direction of the market.
Above we can see a sample range setup developing on the EURUSD. An OCO order would be set looking to sell the EURUSD at 1.1350. Conversely a buy order would be set to enter the market at 1.1275. With price currently in the center of the range, a move to resistance would execute the pending sell order while canceling the buy order below at support. If instead price first moves to support, the pending buy order would be executed while the sell entry at resistance would be canceled.
Learn Forex – EURUSD with Sample Limit
Stop and Limit Placement
Just as trending markets can come abruptly to an end, so too can ranges. Eventually when price breaks from its range, any existing trades should be closed. When initiating a buy order, stop orders should be placed above resistance. Any easy way to determine the exact placement, is to take half the value of the range in pips, and add this to the top of the range. When buying support, stops can be managed in the same way; subtract half the range in pips from support, to find your final stop placement.
When it comes to profit targets, basic range trading strategies will use a standard 1-2 Risk:Reward ratio. This means that you limit placement should look for twice the amount of pips relative to your stop. For example, if a sample range has a 100 pip range, a minimum 100 pip profit target is suggested along with a 50 pip stop.
Learn More
This "SRTS" range trading strategy is just one installment of an ongoing article series on market strategies. If you missed one of the previously mentioned strategies, don't worry! You can catch up on all of the action with the previous articles linked below.
Strategy 1: Trading Inside Bars with OCO Orders
Strategy 4: The HI-Low Breakout
Strategy 5: Day Trading Market Reversals
Strategy 6: Trend Trading with ADX
---Written by Walker England, Trading Instructor
To contact Walker, email instructor@dailyfx.com. Follow me on Twitter @WEnglandFX.
To be added to Walker's e-mail distribution list, CLICK HERE and enter in your email information.
Video Lessons || Free Forex Training
Trading Using Fibonacci (13:08)
Reading the RSI, Relative Strength Index (13:57)
Money Management Principles (31:44)
DailyFX provides forex news and technical analysis on the trends that influence the global currency markets.