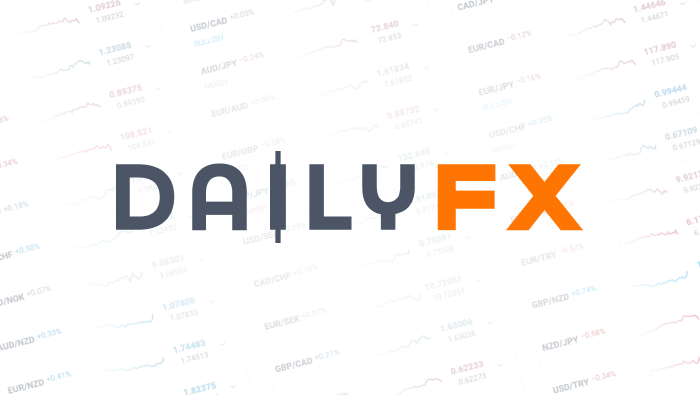 A Trading Plan Based on the Two Most Important FX Prices To Start 2015
Talking Points:
-Macro Opening Range Levels on the Majors
-Biases Based on 1st Month of Price Action
-Patterns to Help You Enter With the Trend
"The general who wins the battle makes many calculations in his temple before the battle is fought. The general who loses makes but few calculations beforehand."
-Sun Tzu
The USDollar started off on a tear and really hasn't looked back. EURUSD has dropped more in the first three weeks of trading in 2015 than in all of 2014 open to close. USDCAD has risen by nearly 7% since the open of 2014 less than a month ago. Even with these impressive numbers, a few major Wall-Street Banks think the USD could rise another 8% or more. Based on the introductory article of 2015 Macro Opening Ranges, here's how we can take what we know so far and formulate a trading plan.
Macro Opening Range Levels on the Majors
| Pair | Range High | Range Low | Pip Range | Breakout |
| --- | --- | --- | --- | --- |
| GBPUSD | 1.5573 | 1.50332 | 0.05398 | Bearish |
| EURUSD | 1.2098 | 1.1458 | 0.064 | Bearish |
| USDJPY | 120.63 | 116.13 | 4.5 | N/A |
| AUDUSD | 0.8294 | 0.8031 | 0.0263 | Bearish |
| USDCAD | 1.2016 | 1.1612 | 0.0404 | Bullish |
| NZDUSD | 0.7888 | 0.76174 | 0.02706 | Bearish |
| EURJPY | 145.31 | 134.96 | 10.35 | Bearish |
| USDCHF | 1.0239 | 0.7406 | 0.2833 | N/A |
| GBPJPY | 187.3 | 176.29 | 11.01 | Bearish |
| EURGBP | 0.7873 | 0.7623 | 0.025 | Bearish |
Biases Based on 1st Month of Price Action
In no uncertain terms, the trend and theme that ended 2014 of USDollar dominance only increased in velocity during the Macro Opening Range of 2015. What's important to note is that fighting this trend has been a foolish move on anything other than day trading and could continue to be so unless the trend reverses, which we'll shortly discuss.
AUDUSD (& Friends) Have Wonderfully Displayed USD OR Breakouts
Presented by FXCM's Marketscope Charts
Above, you've been provided with a cheat sheet as to the majors, their 2015 1st half macro opening range and the following breakouts that confirm the trend. You can see that the USD has done well except vs. two safe-have currencies the CHF & JPY. This bias of USD strength can be well applied to a few currencies if you only want to focus on a few currency pairs at a time in order to encourage focus.
Patterns to Help You Enter With the Macro Opening Range Trend
As a trader, you have to resist the temptation to call and sell the top or call and buy the bottom and often prefer to trade in the direction of the trend. Rather, many traders should look to buy the higher low or sell the lower high as long as it favors your participation in the overall trend.
There are few common patterns that develop against the overall trend. The three patterns can help you to find places to enter with the trend with a relatively tight stop with a scope of joining the overall trend, which the Opening Range Break helps us to define.
Pre-Trend Chart Patterns Every Trader Should Know: Part I
Pre-Trend Chart Patterns Every Trader Should Know: Part II
The Easiest Pre-Trend Price Pattern To Recognize & How to Trade It
Lastly, it's important that you continue to place stops and keep track of the opening ranges throughend of the 1h 2015. This is because every trend changes though betting or counting on it shouldn't be counted on. Should these key levels break against the overall trend, then you can look for the above corrective patterns developing in the direction of the new trend and join there.
Happy Trading!
---Written by Tyler Yell, Trading Instructor
To contact Tyler, email tyell@dailyfx.com
To be added to Tyler's e-mail distribution list, please click here
Tyler is available on Twitter @ ForexYell
Video Lessons || Free Forex Training
Trading Using Fibonacci (13:08)
Trading With Moving Averages (14:25)
Reading the RSI, Relative Strength Index (13:57)
Money Management Principles (31:44)
Trade Like a Professional Workshop (1:44:14)
DailyFX provides forex news and technical analysis on the trends that influence the global currency markets.