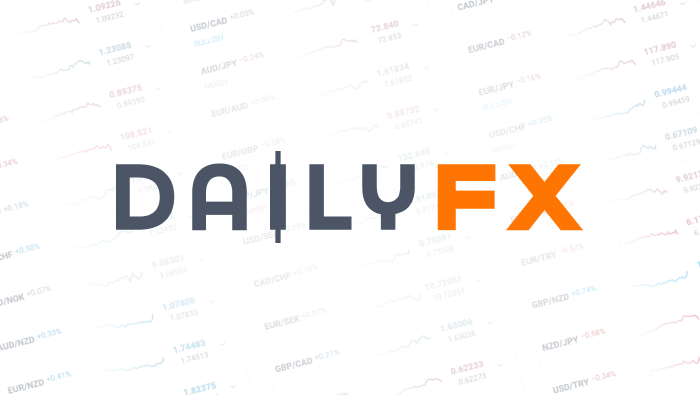 Turning a Market Theme into a Trade Idea
Talking Points
-Themes in the FX Market
-How Themes Develops
-Turning Themes into Trading Ideas
One of the beauties of trading any major market is that there is rarely a shortage of stories or themes. These themes are important because they breed trading opportunities and when a theme moves through the market like pulse through the world, there can quickly be a panic to exit out of the week currency and find refuge in a strong currency which breeds opportunity. These themes, where a weak currency falls and a strong currency emerges can be coupled with technical analysis to spot trading opportunities.
Themes in the FX Market
Defining a theme is easy. What's less simple is finding an entry point for a trend when the theme is clear, which we'll discuss today. The first month of 2015 isn't over and big moves have already happened as clear themes have emerged as aggressive central bank action along with USD strength, which has been bolstered by the current assumption that the Federal Reserve will likely be the only central bank hiking interest rates this year. Another key theme playing out is the currencies that are related to the energy market like that Canadian Dollar.
How Themes Develops
In its simplest terms, a theme develops when a pre-conceived notion is disturbed. Some say that markets are a price discovery machine with traders buying or selling hoping others will discover that they bought low relative to common belief or sold high based on realized over-valuation. However the disruption happens, when a widely held currency becomes despised and a candidate for a large loss, traders often sell that currency aggressively which brings wonderful opportunity.
Learn Forex: A Theme of Impending EUR QE & Risk-Off Was a Recipe for EURJPY Drop
Presented by FXCM's Marketscope Charts
The clearest form of disruption that has taken place over the last few months is monetary policy divergence. Monetary Policy Divergence happens when you have a central bank with an easy monetary policy that often weakens a currency, like we've seen with the JPY since 2012 and another with a tight monetary policy that often strengthens a currency like is assumed with the Federal Reserve with assumption of a 2015 rate hike making the USD the strongest currency out of the gate to start the new year.
Another popular theme is risk-on / risk-off. This can be almost too simple to be helpful but the concept is helpful and can be applied when the best currencies to trade from the current cycle are made clear. Typically, risk-off causes institutional traders to get scared and they run away from risk in the form of selling risky assets and buying the safe stuff. The seemingly safest plays to run away from risk and into apparent safety is government debt which help traders know that at the very least, there money is safe even if it's not bringing the returns they wish or even costing them money to park money.
Turning Themes into Trading Ideas
Presented by FXCM's Marketscope Charts
The easiest first step is to find out what currencies are effected by the new theme. With the drop in oil, we've seen CAD weaken tremendously as you can see in the chart above. This chart combines two impressive themes, the strong USD due to central bank perceived action and the CAD that has had monetary policy divergence with a dovish central bank and the impact of Oil weakening the CAD.
To find the trade entry, you can simply look for break of support in a downtrend or resistance in a downtrend. This allows you to join the trend when it accelerates. Naturally, you can place a stop at the move recent pivot or swing in order to manage risk.
Happy Trading!
---Written by Tyler Yell, Trading Instructor
To contact Tyler, email tyell@dailyfx.com
To be added to Tyler's e-mail distribution list, please click here
Tyler is available on Twitter @ ForexYell
Video Lessons || Free Forex Training
Trading Using Fibonacci (13:08)
Trading With Moving Averages (14:25)
Reading the RSI, Relative Strength Index (13:57)
Money Management Principles (31:44)
Trade Like a Professional Workshop (1:44:14)
DailyFX provides forex news and technical analysis on the trends that influence the global currency markets.