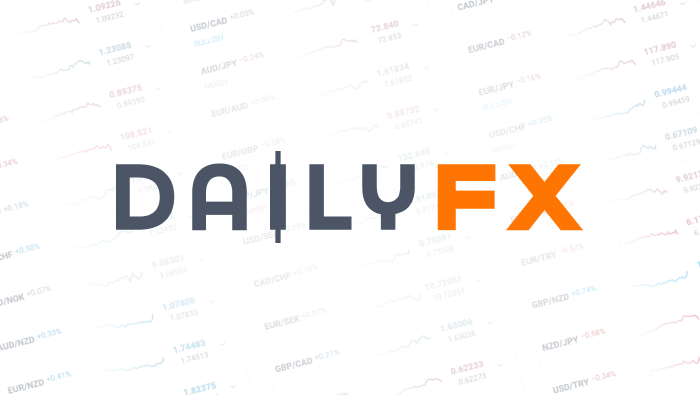 The Two-Step Momentum Reversal Trading Plan
Talking Points:
The Message & Tools of Divergence
The Fault in Many Divergence Traders
The Need & Method for Divergence Confirmation
Markets, like the rest of the world, are subject to the law of cause and effect. What many traders question is whether price is the cause or the effect? The concept of momentum divergence would show that price is indeed the effect and momentum, and to other degrees volume are the causes that determine the price move.
Learn Forex: EURUSD Bullish Divergence
Presented by FXCM's Marketscope Charts
The Message & Tools of Divergence
Divergence refers to the failure of an oscillator to confirm a new high or low in price. Because price and momentum often travel together,divergence can be considered an early indication of a potential reversal in trend direction but only an indication. However trend reversals are rare and as you'll read later, you should not trade until you've been able to confirm the move.
As shown in the chart examples, bullish divergence refers to momentum making higher highs and price makinga lower low. Based on the argument earlier that price is the effect and momentum the cause, the message of divergence is that price could shift course and begin following momentum in the direction of the divergence.
Divergence is a great way to get a feel for when a market's prior move is running out of steam and the tools used to identify divergence are always handy. The common tools to identify divergence are a simple oscillator like MACD or RSI. Because of the simple set-up, many traders, whether professional or new can identify and rely on divergence.
If you don't feel like you have the tools to trade like a professional, we've created a FREE certificate course here to help you understand the key concepts we believe a professional trader should know.
Learn Forex: AUDUSD Bullish Divergence
Presented by FXCM's Marketscope Charts
The Fault in Many Divergence Traders
When a trader first learns about divergence, it is easy to believe that they've just found the Holy Grail to trading reversals. However, divergence is a concept and there needs to be price follow through in order for a signal to be generated. The inability to understand that unconfirmed divergence is a concept and not a signal can be dangerous for the trader that overleverages or doesn't place a stop.
Recommended Reading: How to Spot & Trade a Reversal in Forex
The Need & Method for Divergence Confirmation
You now know what divergence looks like on the chart. Simply put, it happens when momentum halts its fall before price and begins to rise and price makes another albeit weaker lower low, this is bullish divergence. The next critical step is confirming that what you saw with momentum will follow through with price.
Learn Forex: Identify Support Levels to Confirm Divergence
Presented by FXCM's Marketscope Charts
There are multiple methods for confirmation and some of the most effective methods are similarly the most simple. Common confirmations methods for divergence could be a price action break of a recent higher-low to be the tell that a momentum reversal will translate to price. Other methods of confirmation can be a moving average break or a trendline break in the direction of the prior trend.
Recommended Reading: A Simple, but Effective Price Action Tell
Once the confirmation is in, you still need to manage risk. When bullish divergence is identified a trader can place a stop below the recent lower-low that wasn't confirmed with momentum. If they wish, they can trail the stop with price action swings in order to limit risk.
Bottom Line: Divergence is only part of the signal. A price breaking support in an uptrend or resistance in a downtrend is the full signal that can provide great risk: reward ratios for any trader to utilize.
Happy Trading!
---Written by Tyler Yell, Trading Instructor
To contact Tyler, email tyell@dailyfx.com
To be added to Tyler's e-mail distribution list, please click here
Tyler is available on Twitter @ ForexYell
Want to put this Article's Theory to Practice?
If you'd like to practice taking little bets after identifying sentiment extremes, you can set-up a FREE FXCM Demo account here.
DailyFX provides forex news and technical analysis on the trends that influence the global currency markets.