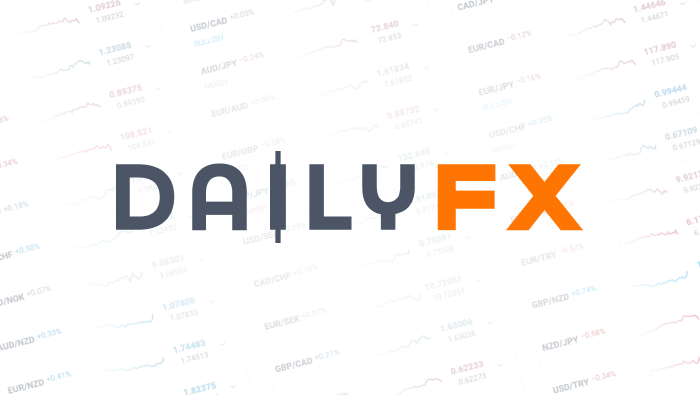 Patience Pays When You See This Price Pattern Correction
Talking Points:
-Looking for a Clean Correction or Reversal
-Waiting for the Definitive Move Higher or Lower
-AUDUSD at a Turning Point?
"When in doubt, don't"
-Benjamin Franklin
Traders are quick to try and spot the perfect entry. This is tricky because the perfect entry is found only in hindsight and is often more luck than skill because to identify the perfect entry is to identify how the collective whole of the market will act before they do. Instead of finding the perfect entry, traders can easily do better by finding clean patterns that allow for low-risk higher-reward set-ups and stay away from messy patterns before entering.
If you want to put this article to immediate use, feel free to try this information out on a FREE Forex Demo Account with access to multiple markets.
Looking for a Clean Correction or Reversal
Presented by FXCM's Marketscope Charts
Pre-Trend or Trend Correction patterns are very helpful guideposts for traders to identify an entry. A correction can be identified as any disruption in the trend that is not a reversal. If an uptrend does not reverse and become followed by lower highs and lower lows, we're looking at a correction and not a reversal. Often the first break of a prior extreme or fractal can show you the water is at least no longer safe as a trader and it's best to let someone else test the waters before you jump in a trade.
Recommended Reading: Follow the Fractal Tool Toward Better Breakout Entries
Learn Forex: Know When the Water is Safe to Enter & When It's Not
To carry the analogy further, a correction is clean when it follows any of the common pre-trend or trend correction patterns. A reversal is clean when after a bottom or high is made, a series of higher-highs or lower-lows begin to develop showing that a new force is taking over. A correction is messy and not worth trading when levels break higher and lower and no clear direction is taking shape. This can be a sign for traders with a limited sense of capital to stay away from the trade.
Learn Forex: AUDUSD had multiple rough water bottoms before a decisive breakout
Presented by FXCM's Marketscope Charts
Waiting for the Definitive Move Higher or Lower
From an emotional standpoint, it's exciting to think about finding and catching the one big turn in a currency pair. Of course, emotions and money rarely mix well. Many traders could fare better by focusing on clean set-ups. Clean set-ups mean that you'll likely miss the first move of the new trend but you'll know that the balance has shifted and you can at least be early on the new trend and ride it until it reverses.
Recommended Reading: Just One of a Thousand Insignificant, Little Trades
Learn Forex: USDJPY Has Shown Clean Reversals After Strong Moves
Presented by FXCM's Marketscope Charts
Lean how to manage your trade so the trade doesn't manage you. You can register for our FREE online course here.
Could AUDUSD be near a Turning Point?
Presented by FXCM's Marketscope Charts
2H 2014 has told us a few things about the FX market and one is that volatility is back. As volatility has returned, some currency pairs have fallen from grace such as the AUDUSD, which dropped from 0.9500 in July to 2014 lows this month sub-0.8650. What's important to know is that we don't know what AUDUSD will do tomorrow or next week but we can form likely thoughts and have trades ready depending on how it turns out.
We can see from prior pivots that AUDUSD tends to chop as it tries to form a bottom. A choppy market means that bulls and bears can both get hurt because near-term prior highs and lows are taken out without a clear direction forming. As a trader whose capital is at risk, when I recognize this type of pattern near key support, I'll stay away until a reversal develops or support definitively breaks in such a way that we could find ourselves in a new multi-year trend.
Recommended Reading: AUD/USD Breaks to a New 2014 Low
Happy Trading!
---Written by Tyler Yell, Trading Instructor
To contact Tyler, email tyell@dailyfx.com
To be added to Tyler's e-mail distribution list, please click here
Tyler is available on Twitter @ ForexYell
DailyFX provides forex news and technical analysis on the trends that influence the global currency markets.