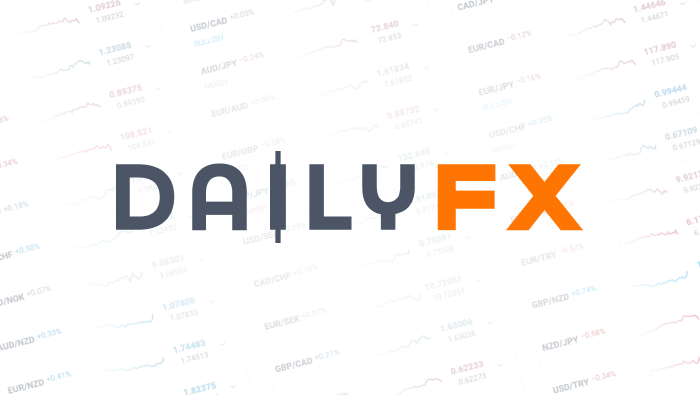 Finding Breakout Trades in Current Market Conditions
Talking Points:
Increased Volatility is good for breakout trading

Donchian Channels can find breakout trade entries

Sentiment can strengthen our Donchian Channel signals
We've seen an uptick in volatility the past couple of weeks across the board. This has led to some exciting opportunities for breakout traders as they take advantage of larger than normal price moves. One mistake that traders often make is ignoring the conditions of the market they are trading. They might be trading an excellent strategy, but if market conditions do not match up with the strategy's style, traders might not like the results that they see.
(Copied from Weekly Strategy Outlook 9/22/2014)
David Rodriguez's Weekly Outlook explains how much volatility has risen lately and how most pairs are ripe for breakout trading. So today we will look at a breakout strategy that has been a staple in my own account for years, Donchian with a Sentiment filter.
Download & Setup Donchian Channels
Donchian channels are not available on FXCM's Trading Station Desktop by default. We must download and install this tool from FXCMApps.com. Follow the instructions below to get this tool available on your own charts at home.
Go to the

Donchian Channel download page

, select purchase (it's free).
Input your information and download the file.
Unzip the file and double click on the .exe file that's inside.
Complete the installation steps and close/re-open Trading Station Desktop.
Now that we've installed the indicator on our platform, we need to add it to our charts with the proper settings. Click the "Add Indicator" button above the charts (or click the "I" key on your keyboard). Select the Donchian Channel from the indicator list and click OK. We next want to adjust the settings to match the image below. Click OK.
Learn Forex: Preferred Donchian Channel Settings
(Created using Marketscope 2.0 charting package)
We should now see the Donchian Channels on our chart. It should appear as a price channel that adjusts to the high and low of the last 24 candles. Now we are ready to look for trade setups.
Finding Breakout Trades Using Donchian Channels
My preferred time frame for this strategy is a 1-hour chart. Once we are setup, it is very easy to identify breakouts. We simply need to wait until the current candle closes outside the Donchian Channel and then place a trade in the same direction. So when we have a candle that moves and closes above the upper line, we would initiate a buy trade. When a candle moves and closes below the lower line, we initiate a sell trade. The chart below shows a textbook example of a breakout sell trade.
Learn Forex: Breakout Sell Trade Setup
Using SSI as Confirmation Filter
To further refine our breakout entries, I've found it's a good idea to use SSI as a direction filter. For a full write-up on how retail sentiment is read and used, read My Favorite Trading Tool, How to Use the SSI. In essence we only want to take breakout trades that would put us in a position that is opposite of the retail majority. So we want to only take buy trades when SSI is negative and only take sell trades when SSI is positive.
Learn Forex: EURUSD SSI
(Created using DailyFX Plus' SSI)
For the breakout example above on the EURUSD, Donchian gave us a sell entry. That means we want SSI to be positive in order to confirm the trade. It turns out that the SSI for the EURUSD is positive giving us a green light on this break out trade. Not every trade will be successful, but it turns out this breakout trade had stellar results, as seen below.
Learn Forex: Successful Donchian & Sentiment Trade
In Conclusion
The increase in volatility is sight for sore eyes for most Forex traders, but this also means we need to adapt our trading technique to match these changes. The breakout strategy explained above is, in my opinion, a great way to attack this kind of market. If you would like to test these methods risk-free, download a Free Forex Demo account today with free charts and real-time pricing data.
Good trading!
---Written by Rob Pasche
Start your Forex trading on the right foot with the Forex Fast-Track Webinar Series. This 4-part, live webinar course is the disciplined Traders' Fast-Track to the Forex Market. Topics include:
Using FXCM's award-winning trading platform

Calculating Leverage and reducing risk

Trading with a simple (yet effective) trading strategy

Maintaining for Forex account and enrolling in on-going education
This course is completely free, so sign up or watch on-demand today.
DailyFX provides forex news and technical analysis on the trends that influence the global currency markets.